Unveiled by the platform in 2019, Instagram Reels have been riding on a wave of popularity ever after. With Reels' marketing potential being incredibly high, no wonder so many Instagrammers fell in love with this short-format video content. Just like it happens with regular posts, adding hashtags to your Reels makes them more visible and better performing. We've got a couple of tips on how to find the best hashtags for Reels in 2023.
Choose the right strategy for Instagram reels hashtags
Assuming that you fully understand the value of Reels as a great marketing tool we'll skip the part about their importance for promoting a business. Instead, we'll focus on ways to find the best hashtags for IG Reels that will help you increase your account's exposure.
By hashtag strategy we first of all mean your approach to the quality and quantity of the tags you use as well as to how specific they are. Adding too many tags, even if you think they're the best hashtags for Insta Reels ever, might be annoying for your followers. The other extreme is using too few—in this case your efforts will have a little effect.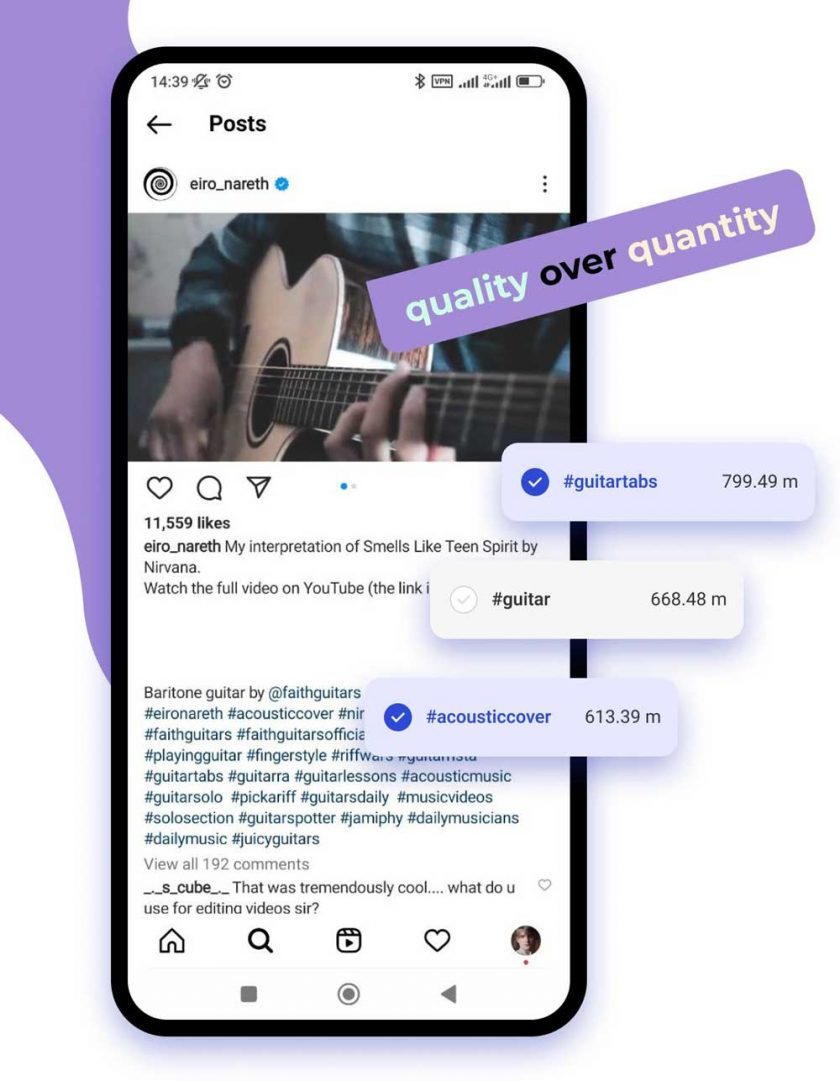 Another tricky thing is balancing broad and specific hashtags so that your Reels are neither lost in the ocean of other posts, nor only shown to a limited number of users. To make your content findable in Instagram's Reels and Explore tabs, choose both trending, general and uncommon tags relating to the subject of your post. An optimal proportion is 70% of general versus 30% of specific hashtags.
When it comes to quality, it would be wise to share the task of searching the best hashtags for Instagram Reels to a dedicated tool, such as Inflact's AI-powered hashtag generator. The feature analyses images, keywords, or links and generates relevant hashtags automatically. It won't be some proofless random results—there is a rationale behind every round of generating as the tool carefully analyses the usage of hashtags from its 96+ million database. With such a profound technique, be sure that when this smart web-based service comes up with a list you'll definitely be able to pick the best hashtags for your Reels to go viral. By the way, the hashtags will come in three groups—frequent, average, and rare.
Have fun trying out the hashtag generating tool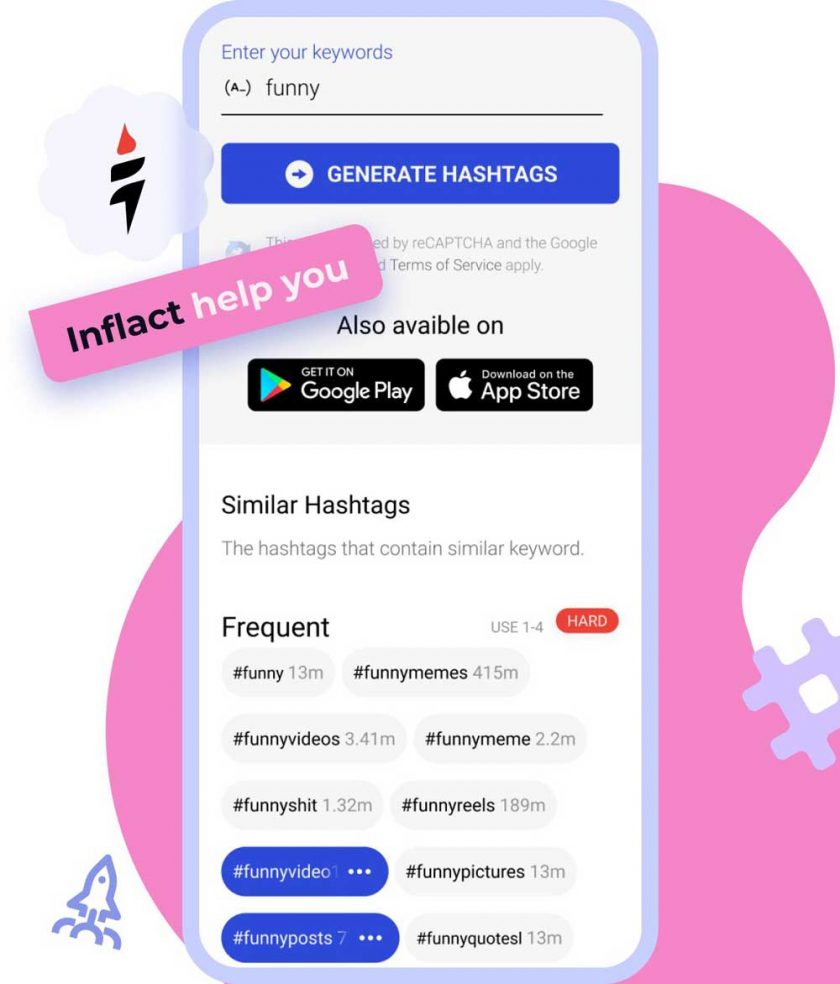 As a business or a brand, an influencer or just a blogger, you'd probably chosen your niche ages ago. To make it easier for Instagram users to find you and to get more views and likes, you need to use relevant hashtags. Whether your topic is fashion, music, art, nature, motivational quotes, or memes, Reels hashtags should align with your niche. Take advantage of this unfailing assistant and try to generate hashtags for your particular segment using the tool by Inflact. Here are a few examples of Reels categories for you to test:
best hashtags for fitness Reels
best hashtags for food Reels
best hashtags for travel Reels
best hashtags for photography Reels
best hashtags for fashion Reels
best hashtags for funny Reels
best hashtags for dog Reels
For the keyword 'funny', for instance, the hashtag generator came up with 300+ variants. The top ones are here: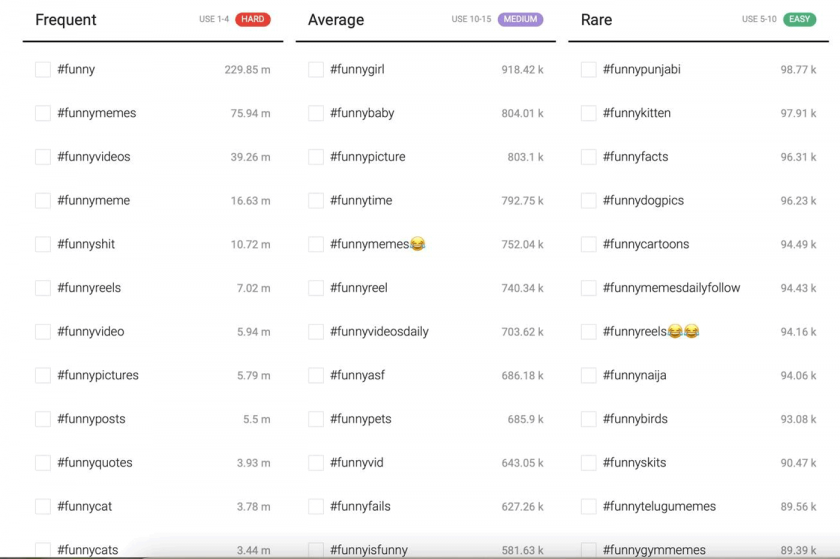 Once the tool has generated a list of hashtags, you'll be able to tick off and copy those that you like best. Be mindful of the number of uses—it matters if you want to be consistent with your strategy we were discussing above.
Hitting the post button
Predictably, there is no ready-made formula for defining what hashtags are the best for Instagram Reels. What is perfect for one account can be unhelpful for another. The general rule suggests that your hashtags should resonate with the subject of your account and be relevant to the Reels you're posting. Experiment using different tags during a meaningful time span and you'll figure out which ones get you more views by the right people.