Running a website business is challenging; whether it's coding new features for the site or managing our social media channels, there's a lot more to think about than just keeping the homepage topped up.
Since starting ADAPT Network, back in 2014, we've tried and tested many website plugins and services and now have a reliable toolkit that we trust. We occasionally get emails asking us how we run certain features on the site. So I decided to launch Blueprint to give you a behind-the-scenes look at all the tools, plugins, and services that we use.
---
Building an online community
One of the biggest challenges of running an adventure lifestyle brand has been growing our community, especially since I run ADAPT solo much of the time (with a little help from my sister Jess—the Vegan Adventurist).
That's why, for a while now, I've wanted to build a community feature for ADAPT. The idea is that the community will operate like our own social network, allowing readers to ask questions, start discussions, upvote, comment, share content and connect with other members.
The problem is that coding a project like this is challenging and running it on your own server is expensive. I found this out the hard way when I launched ADAPT Community 1.0 a few years ago. While we managed to get the project off the ground and started onboarding readers, our server costs started increasing and, in the end, we couldn't justify the costs.
But last week I came across a platform called Tribe that makes building and running an online community easy.
Tribe
Instead of having to host software on your own server, Tribe is a fully customisable cloud-based community platform. Starting an online community on Tribe is as easy as starting a blog on WordPress.com; all of the technical aspects are taken care of for you.
Take a sneak peek at ADAPT Community 2.0 and sign up for an account to explore the platform.
There's not much to speak of yet, but the platform is feature-rich—so we'll be adding more over the next few months. I'm particularly excited about the WordPress integration in the works. This will allow us to incorporate community features into the comments section of our site to facilitate deeper discussions.
Tribe Premium
If you want to use Tribe to build a basic community platform for your website or business, getting started is free. However, access to useful premium features costs $399 per month (we just don't have the budget for that).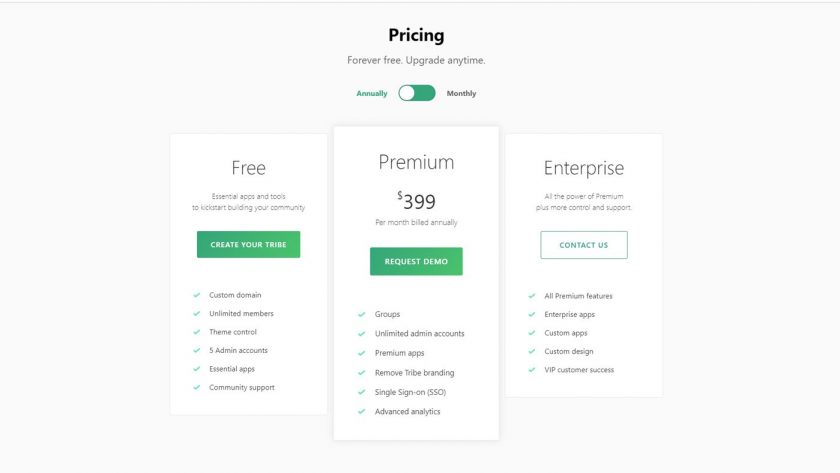 For a limited time, though, Tribe has an amazing AppSumo lifetime deal on their best premium features. For just $69 you get lifetime access to the following:
Fully White-Label (No Tribe Branding)
Custom domain
Unlimited content
Unlimited active users
Unlimited Pageviews
Unlimited registered members
5 seats for moderators and admins
All content types (QnA, long-form articles, discussions, polls, short posts)
Theme control
All Essential apps + Zapier integration + SEO Boost
API and widgets
Export users
Bulk user import
Basic Analytics
Notifications
Groups and sub-communities
Basic Moderation
Webhooks
I reached out to AppSumo to see if I could test out these features and they kindly hooked me up. Having tested the platform for a few days, I'm really impressed; Tribe is a must for anyone looking to build an online community for their business.
The lifetime deal is only available for a few more days. So, if you're interested in finding out more about Tribe and checking out the lifetime deal, follow the link below.
👉 Get the Tribe AppSumo lifetime deal for $69
If you're a regular reader of ADAPT and sign up for a community account, let us know what features you want us to enable in the comments.