Designing a logo requires not only talent but also knowledge. Certain aspects of the process require skills and experience in dealing with various brands with mixed messages. Behind it all, though, lies theory and the golden rules that all designers should be aware of.
A business's logo is one of the first things which any new customers will come to learn about a business. A great business logo is simple and eye-catching and effectively communicates the nature of the business to potential customers. For more information, consider using this logo maker for your business.
This article details 15 golden rules that should be followed before implementing design solutions through a logo maker.
15 key logo design rules
1. Establish a foundation
It's critical to do some preliminary research before diving into the process. Make sure you know what your client stands for and what kind of idea best reflects it. This will ensure that your work is consistent with the rest of your branding plan.
2. Make use of a sketchbook
The act of brainstorming on paper first and then drawing is a fun, useful, and productive approach to engaging with your customer on a personal level. Crafting logo ideas on paper will aid you in finding more effective and distinctive solutions for your job.
Each step in the design process empowers you with various choices, allowing you to experiment with multiple outline shapes, backgrounds, colour schemes, and layouts. The best logos reflect current design trends while communicating what makes your school special.​​​​​​​ With Adobe Express, it's easy to create a school logo that shows what your school is all about.
3. Begin the design process with black and white
Although logo design is a visual art, it is important to remember that it must be clear and simple. Visual arts are typically constructed using solely black and white typeface styles. The monochromatic method is a fantastic technique to begin the creative process.
4. Keep your logo design within the context
Your company's branding should be reflected in your work. It's pointless to adopt a corporate style while creating a logo for a fashion firm using logo maker tools.
5. Make it easier to recall
Your work should be simple to recall for your customers. Keep the colours simple and avoid making anything too complicated. You'll have done a fantastic job if you can come up with a memorable piece of art that is also easy to grasp.
6. Aim to be the difference
While branding is a method of establishing an identity, a logo has always been the first step. To increase customer engagement in your business, it should be original and imaginative. It must be both creative and simple in order for others to quickly identify with the meaning or value you are attempting to convey.
7. Consider overall company image
A company's core identity should be its logo. It is not only a decorative element that can add value to your business, but it is also necessary for branding businesses and customers with a clear statement they want to convey. Customers must be able to recognise or distinguish you from other competitors in a crowded arena.
8. Avoid being overly literal
A logo should not be overly literal. A simple concept will work better than a complex one, especially if your firm has a product or service that demands simplicity in its branding.
9. Symbols aren't necessary
Symbols are a terrific way to incorporate design components, and logo design can be a fun method for businesses of all sizes to identify themselves to their clients. However, designers should avoid overusing symbols because they don't have the same significance as letters.
10. Ensure the logo design brings a smile
People should be able to smile when looking at a logo. This is rightfully a diamond among the golden rules of logo design! Visuals that make people joyful attract attention. Customers will want to look at your work more often if it is vibrant, cheery, and visually appealing.
11. Always seek a second opinion
Before you complete a logo, it's always a good idea to have two alternative perspectives. If you choose the work given by another party, make sure it is compatible with the company image and branding strategy so that people can quickly recognise it.
12. Be mindful of the rest of the brand world
Be aware of branding components that aren't part of the process but can still have an impact on the image. The typeface, colour palette, guidelines, and typographic conventions are some of the branding factors to consider.
13. Make your logo relevant
It's crucial to consider how your customers will perceive your creation. Consider how your creative work might appear on other marketing products, such as business cards, brochures, and website visuals.
When creating, make sure the overall craft business logo design and branding aspects are in line with your company's identity.
14. Assist your client during the roll-out
Once the design is complete, it's critical to assist your client in implementing the roll-out correctly. This includes offering them the tools and information they need to properly use the logo in their marketing efforts.
15. Embrace criticism
The logo is frequently the first element that people notice on social media. Keep in mind that the public's initial reaction isn't always indicative of its long-term success. Be tough-skinned: absorb the good feedback and learn from the bad.
Conclusion
The golden rules outlined above serve as a foundation for designers' actions and help them achieve a consistent approach to their work.
Share this post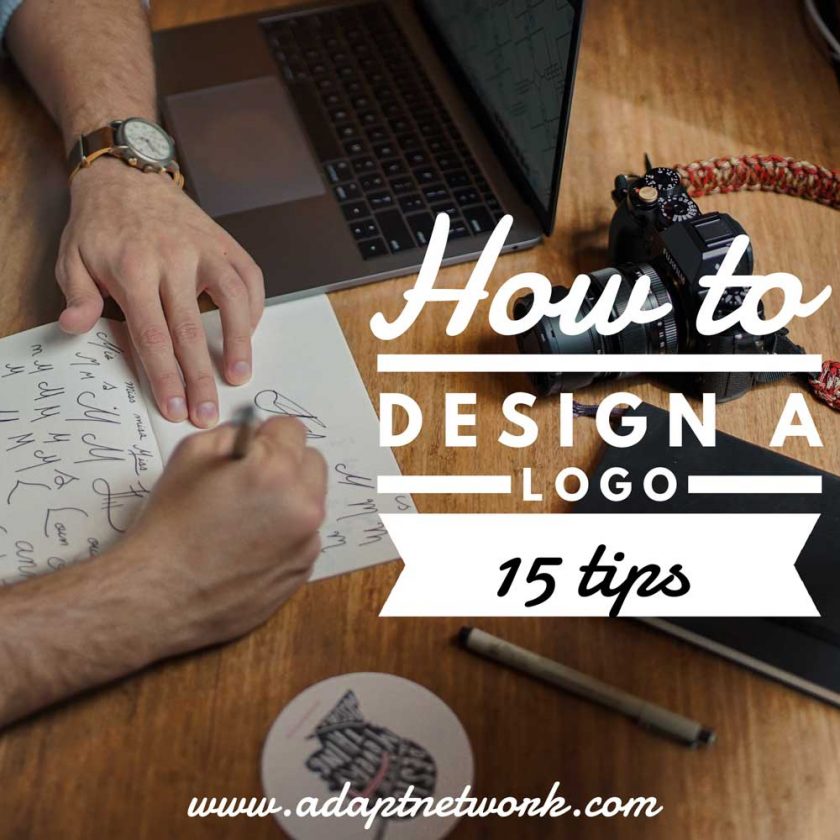 Featured image: Created using photo from Brad Neathery/Unsplash