Marketing can seem like a murky, confusing labyrinth where you have no idea what you're doing or whether it's working, and you're not entirely sure if that social media marketer you're paying $800 a month to is actually doing anything. It doesn't have to be this way. Marketing can be a positive experience for both you and your future customers, but part of that is understanding the ways marketing has changed over the years.
No longer is one television advertisement going to cut it. Marketing is a multifaceted process that is ever changing. One of the biggest misconceptions about marketing is that you want fewer avenues. This might seem simpler at first, but putting all your marketing eggs into one basket can cause you trouble down the line or prevent potential growth. The following will explore some of the reasons that you need to be spreading your marketing efforts between multiple avenues.
The world is full of bubbles
A bubble is the new trendy term for an area of reach. It can be thought out as a comfort zone and refers to the community, networks, and information a person interacts with regularly. Let's put all the political aspects of this point to the side and look at the raw data. People don't interact outside of their bubbles on the internet, or studies are increasingly finding, in life. What this means is that the people who could benefit from your products or services might be scattered throughout many different bubbles that they never leave or seek information outside of. Multiple marketing avenues can help you reach into more bubbles.
Not everyone trusts influencer's recommendations anymore, but some people rely on them. Not everyone is on each social media platform; most people have one or two they prefer. Some people have ad blockers installed on their devices, meaning they're not seeing any traditional advertisements on the internet.
Not everyone includes the news in their bubble, but some people include daily news reading or watching in theirs. By developing a press kit and reaching out to several different news publications, as seen here, you will be able to reach into several different bubbles. To reach those who don't ingest the news, you're going to need another marketing avenue.
Gen Z is remarkably untrusting
While the marketing methods we're comfortable with are still pulling in generations Y, X, and the baby boomers, new studies show that Generation Z (Gen Z) is untrusting of businesses at unprecedented levels. They are not as swayed by influencers or traditional advertisements since they've grown up on the internet with everyone trying to sell them something.
Doing everything you can to get as many positive reviews for your business is one of the best forms of marketing to Generation Z possible. They read reviews; in fact, 80% of Gen Z kids polled said they wouldn't buy something without first reading through the reviews and taking time to evaluate their trustworthiness. They know how to tell a fake review from a real one and are happy to wait around and purchase from a source they deem to be trustworthy. To generate more reviews, make sure to check Rep.co.
Moreover, Generation Z likes everything that can be personalised to be personalised. They also avoid 'older' social media platforms like Twitter, Facebook, and Instagram in favour of newer platforms like Tik Tok.
Of course, if you only use reviews as your marketing strategy, you're missing out on all the older people who (not always, but often) have a bit more money to spend. If you skip reviews, you're missing out on building a relationship with the next era of big spenders.
Platforms are not as stable as they once were
Many businesses have wonderful experiences with the platforms they use to build and host their websites, reach out and interact with customers, and create stores and events. When things are going good, and the followers are flowing in, it's easy to forget that you're relying entirely on a private corporation to get your message out into the world.
This means that at any moment, for any reason, they could shut down, close the company, change the regulations so that your work is no longer within their guidelines and must be taken down, go on a banning spree based on anything from political leaning, perspective on world issues, word choice, or demographic detail and that's completely legal. Having your marketing outreach on several platforms helps mitigate the damages done should one of these sites or platforms go down for any reason. Many social media platforms feel too big to fail, but if history has taught us anything, it's that nothing and no one is too big to fail.
Spread your content out through multiple sites and platforms to protect yourself. If Twitter is providing 70% of your new customers and something happens to Twitter (or a large percent of the population boycotts the site for whatever reason), you might be losing out on a lot. If, however, 15% of your new customers come from Twitter, then it's not world-ending if the site goes down. Always remember who is actually in charge of the marketing avenues you're using, and please, for the wellbeing of everyone, read the terms and agreements before starting a business account on anything.
Don't forget the forgotten generation
No one ever talks about poor Generation X—the first generation to be raised on formulaic parenting-book approved strategies—they are quieter and complain far less than all the other generations put together. But at 60 million strong, you might want to think about how to best reach these folks. It turns out they've got one foot in the internet door but are keeping the other firmly outside. Facebook is where Generation X hangs out. They don't do any of the other things, so if you want to reach them, find them there. They also like coupons and prefer communicating by email more than any other age group. Newsletters and loyalty programs can work well when reaching them.
Not everyone ingests the same type of content
Different styles of content suit different audience members: some people are hearing impaired; some are visually impaired; some avoid screens like the plague for mental health reasons. There are countless reasons why a person might avoid or prefer a certain form of information. More technology is being released every day that helps people take in content in the form they desire—things like voice search and automatic subtitle generation are becoming stronger and more reliable. Don't limit yourself from potential customers by having only video, only audio, or only text. The more different types of marketing content you're releasing out into the world, the more likely it is that you're going to be reaching the people that could benefit most from your work.
Having informative and engaging videos as the centrepiece of your landing pages is said to boost conversion and helps with SEO rankings. According to research conducted by the Aberdeen group, marketers who incorporate video into their campaigns experience 34% higher conversion rates in general. Having high-quality videos for your brand helps with the overall success of your digital marketing campaigns. However, creating high-quality videos takes resources and time. You can consult with an experienced animated explainer video company in order to find out the best type of video which targets your potential clients and customers.
The Baby Boomers don't want to change things up
You might be tempted to forgo your older marketing tactics for one or two newer ones. While that will get you some new clients, you might be losing out on old ones. The baby boomer generation doesn't want to change things up. They do shop online (and understand technology far better than we give them credit for), but they want a more traditional shopping experience when they do. Instead of walking into a physical store, they're walking into a digital one. If you're tempted to skip over marketing to baby boomers, think again: they have the most money out of any of the generations (70% of all America's money is in the hands of baby boomers). They are also living much longer, and healthier lives than previous generations and are more loyal than any other type of customer base.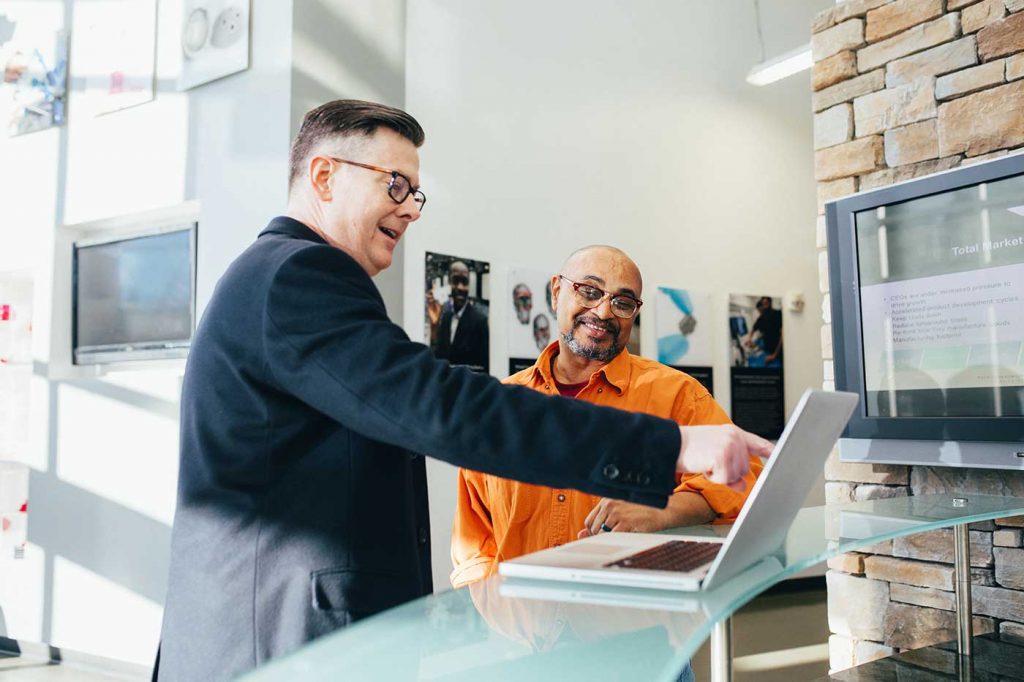 Unlike the millennials, who are always looking for the better deal, and Gen Z, who's always looking for something unique, baby boomers will buy from you again and again and again if they like the product or service they received. If you only focus on the newer marketing avenues, you're going to be missing out on this incredibly important demographic. They're not on social media for the most part. Many of them do not check their email every day. They do, however, love reading blog posts and articles and watch way more how-to videos than you could possibly imagine. Content marketing along these lines reaches baby boomers effectively.
More market research opportunities
Beyond bringing in more potential users, viewers, shoppers, and participants, having multiple market avenues can also bring in more information. Suddenly, you have data and analytics from six or seven different locations with different user-bases. All of this information can then be studied and applied to future marketing endeavours. You might discover that you have an entirely new target demographic that rivals, in size and spending power, the one you've been focusing on in years past. Don't miss out on having all of this useful information to help guide you and your business; use multiple marketing avenues.
Free proxies can be beneficial for market research. They effectively provide anonymity and allow access to geo-restricted websites for data-gathering purposes. However, finding a reliable list is important to ensure the data gathered is accurate and secure. A reliable free proxy list can be found through research and comparison of various sources, checking reviews and user experiences, and verifying the proxy's speed and compatibility.
Millennials are remarkably frugal
Despite all the data we have on millennials, people don't seem to talk about or understand their shopping habits enough. Millennials are the first generation in a long time to be poorer than their parents. This means that they grew up with luxuries they can no longer afford (and they're trying not to be bitter about it). Because of this (and their absurd levels of student debt), millennials are cheaper than other demographics. This generation has brought about the destruction of a variety of products like fabric softener—millennials don't buy it. They learned they don't need it to meet the minimum requirements of their work and life and so would rather save their money (they also know about the dangers of toxins and chemicals and so tend to avoid products containing carcinogens or other chemicals that may be bad for their health).
Millennials are looking for sales and deals and so tend to respond to points systems, newsletters that offer discounts for signing up, and the like. These tactics don't work at all on older or younger generations, but if you skip over them entirely, you might be cutting millennials out of your possible customer base.
Millennials also like real-time marketing, like viral videos. They're drawn to user-generated content as well that involves creation and a sense of community. They're also the ones to do their research about the ethics behind your corporate face. Marketing techniques that appeal to them can involve positive impact marketing, meaning they know you're using some of their money.
Room for experimentation
When your business relies on one or two bigger marketing avenues, it can be frightening (and honestly, discouraged) to experiment with your marketing approaches. If you mess up, you run the risk of losing everything. With multiple marketing avenues, you have the ability to play around with things, to test out new ideas, and fiddle with your marketing approaches.
For instance, you can take your account on a smaller social media platform and change up the voice of your advertising—changing the entire vibe of your product or store in the process. If it doesn't work, it doesn't work, and you still have customers coming in from the larger marketing strategies you're employing.
Hopefully, the above information has led you to the conclusion that you need to be diversifying your marketing approach in the same way you diversify a financial portfolio. The people you need to reach are scattered across generational cultures, socio-economic bubbles, and platforms. You'll have the opportunity to experiment and learn more the more avenues you manage, and you'll be able to avoid being brought down by the instability of platforms.
If 2020 has taught us anything, it's that the world is subject to sudden, irreversible change at all times. Relying on just one form of marketing will keep you from being able to adjust to the shock of certain changes; it will also greatly limit the audience you can reach. Of course, this doesn't mean you need to dive into each avenue right this second. Take the time to get to know each new platform and technique before you add another one to your marketing approach. Every site, social media platform, and marketing approach requires effort and precision to master. Don't rush the process.
Featured image: Unsplash