Any family outdoors trip can be a complicated planning challenge. There are so many components to consider when picking the location. If you have small children, you may not want to choose a place that's too far away or too rugged. If you have teenagers, you may appreciate access to other activities. Natural beauty and accessibility also play into your family's comfort levels and enjoyment, as well as onsite amenities if you are camping.
When you're going fishing with your clan, you have to take into account the size of your group, the ages of everyone involved, their skill levels and what everyone's expectations are. Add that to the amount of fishing gear you have to bring with you to your destination, food and lodging preference, and you've got a lot to consider.
With convenient travel options and access to ranges of amenities, these six incredible destinations are perfect for a family fishing getaway in the US.
Fannin County, Georgia
Fishing in the Toccoa River Watershed offers opportunities for young anglers and more experienced anglers alike. Every year, the Chattahoochee Forest National Fish Hatchery (CFNFH) regularly stocks these popular fishing spots, including Cooper's Creek and Rock Creek. From March into July, the CFNFH puts tens of thousands of young rainbow trout into these waters.
For anglers who like a shot at more savvy prey, there are plenty of slightly more remote spots along the Toccoa River from which to cast. Wild brook trout, browns and rainbows all permeate these snaky creeks and rocky waterfall drop-offs, with brookies and rainbows preferring the lower pools and browns populating around waterfalls.
Near gravel turn-off spots, you can cast easily for the newly stocked adolescent trout or make your way upstream. Named the Trout Capital of Georgia, Fannin County has excellent sites to use as a home base for your next family fishing trip.
Branson, Missouri
Branson is a special place for families to fish. Cast for bass in Table Rock Lake and Bull Shoals or for trout in Lake Taneycomo's ideal conditions. If some family members aren't quite as enthusiastic about fishing, strolling around downtown Branson is always a delight.
Table Rock provides a habitat for crappie, large mouth, bream and spotted bass with fishing all year round, as does Bull Shoals. Lake Taneycomo is a superb place to snag both brown and rainbow trout. Night fishing in July and August on Lake Taneycomo is a great experience for the family as well.
Salmon, Idaho
Hooking a Chinook salmon in Idaho is a singular experience. The massive Chinook salmon are fierce fighters and make tasty dinners. If you want to make some marvellous memories with your family, taking them to the Salmon River will be an event of a lifetime.
Chinook salmon have three different runs that correspond to the seasons in which they start their migration upstream to spawn – fall, spring or summer. Most catches vary from 12 to 20 lbs., but there are a few beasts of 30 lbs. or more caught annually.
Capehorn Lake is in the Southwest section of the state and offers a picturesque spot for a family picnic, replete with lily pads and leaping frogs. Blue Mountain Pond provides an even better lunch spot in one of its two pavilions. Finish your Idaho fishing trip with an overnight stay at Meadow Lake, the area's highest mountain body.
Homer, Alaska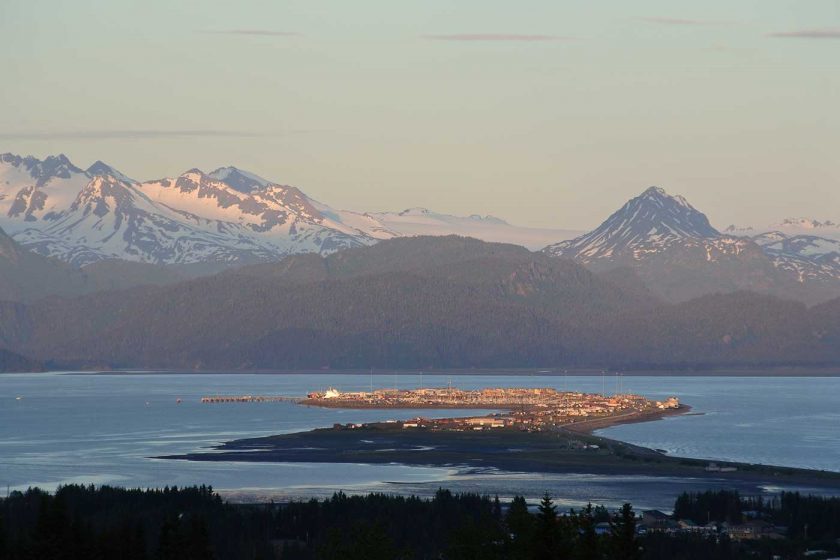 Known as the Halibut Capital of the World, anglers flock from all over to fish the icy waters in Homer Bay or compete in the annual Halibut Derby. Salmon is an equally popular prey and are especially abundant in the summer. However, you can still fish for them in the winter, and the Winter King Salmon Tourney in March is a blast.
Martha's Vineyard and Nantucket, Massachusetts
These two islands of the Eastern edge of the United States are prime saltwater fishing destinations. They also offer a lot in terms of other diversions if there are members of your family who want a more diverse range of activities.
Blues, bonita and stripers all run in the deep blue Atlantic waters. You may need a whaler to get at the prime fish spots, but people cast from any available pier or wharf. Amenities can be expensive, especially during the tourist season. Try late fall, as it is a beautiful time of year to visit during the Striped Bass and Bluefish Derby on Martha's Vineyard as a special fish-themed treat.
The Driftless Area, Wisconsin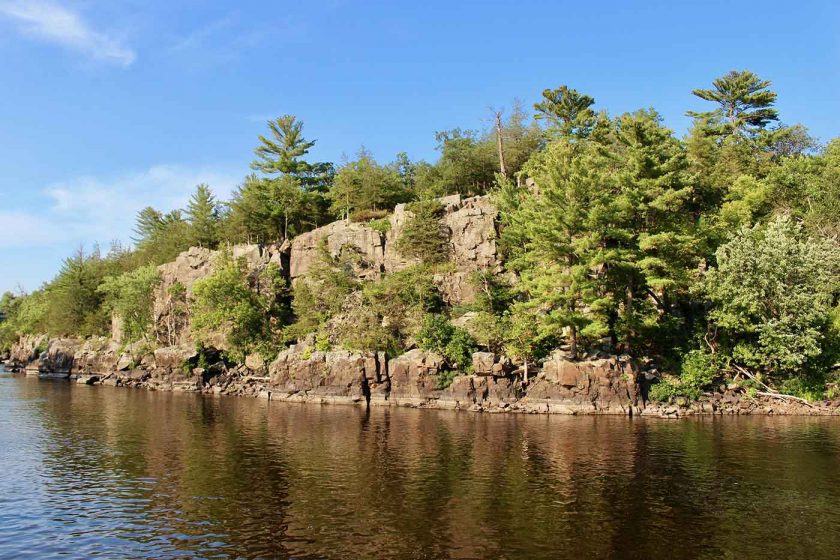 Nestled in America's Upper Midwest lies the Driftless Area, where brooks and rivers snake throughout the rocky, aggressive peaks. The glaciers that flattened all the surrounding lands missed this region thoroughly, and so the comparison is extreme and wondrous to see.
The Driftless Area spans four states – Iowa, Minnesota, Wisconsin and Illinois – and takes up a whopping 24,000 square miles. With 600 watersheds and 6,000 miles of coldwater rivers, this area makes up one of the largest assemblages anywhere in the world.
Although all the states comprising the Driftless Area have stern conservation projects in place to protect this region, you can have an excellent family excursion.
This is a large area so getting to a portion of the Driftless Area isn't hard. Close airports include Madison and La Crosse, Wisconsin. A great way to explore the area is by travelling on the Driftless Area Scenic Byway.
Pack your bags
A family fishing trip isn't really about fishing – it's about family. With beautiful vistas, adorable towns and entertainment options and unparalleled fishing opportunities, these six destinations give you a taste of Georgia waterfalls, Alaskan mountain views or island life on the Vineyard. Where will you go on your next family adventure?
Featured image: Rob Hainer/Shutterstock