Last week, the US House Committee on Transportation and Infrastructure voted to include a provision in broader Federal Aviation Administration (FAA) legislation that would force the FAA (America's regulatory body for air travel) to determine the minimum seat width and legroom legally allowed aboard commercial airlines.
As reported by USA Today, the House panel agreed by voice vote that the FAA needed to set a minimum legroom and seat width aboard airliners, in order to ensure the health and safety of passengers.
The legislation—aptly named the 'SEAT (Seat Egress in Air Travel) Act'—was introduced as a bill last year by Reps. Steve Cohen, D-Tenn., and Adam Kinzinger, R-Ill., but failed to see it reach a vote.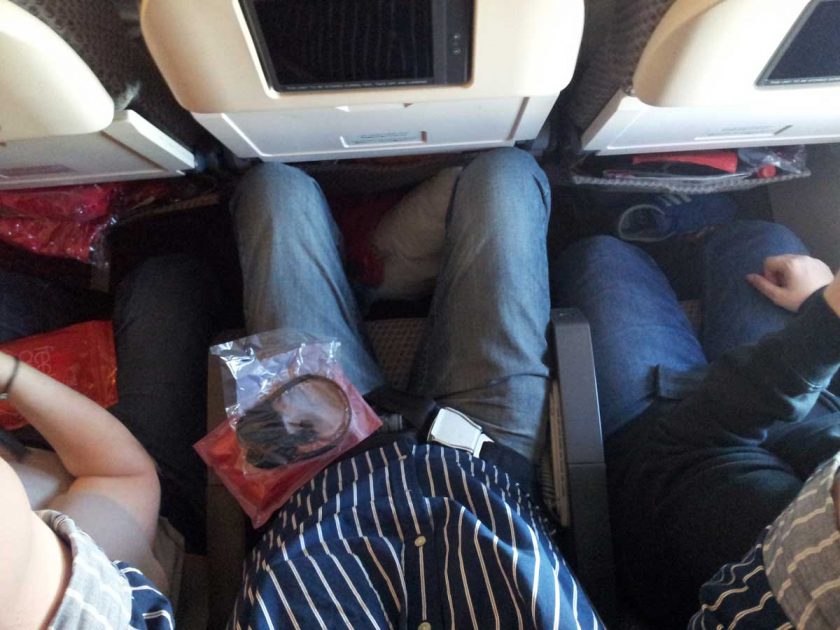 Cohen's Act has now passed unanimously, which, Cohen told the Memphis Business Journal, is due to an overwhelming public outcry over how airlines treat their customers:
Airlines have become the most despised industry in the 21st century, and it caught up with them. No one wanted to go on record defending them.
Speaking with USA Today, Cohen explained how the shrinking amount of room on airlines poses major health threats to all aboard the flights:
I am pleased the House Transportation and Infrastructure Committee recognised the serious safety and health concerns of shrinking airplane seats and passed this amendment to determine how small is too small. Emergency evacuation is a serious issue, as is the potential for air rage as tensions mount inside more tightly packed cabins.
Air passengers have become used to fitting themselves into ever less roomy furniture as airlines have sought to maximise onboard space by reducing seat size.
Although it is hard to give an exact measurement on what constitutes an 'average' plane seat, the standard size in an economy cabin is currently somewhere in the region of 17.2 inches in width, with a seat pitch of 31-32 inches.
The UK Civil Aviation Authority (the UK equivalent to the FAA) does issue some guidelines on seating allocation. With the US authority now having to take a tougher stance, it makes sense for the UK to follow suit. Thousands of UK travellers with be hoping they do.
Featured image: Phillip Kalantzis Cope/Flickr