Freedom Conservation have been filming POV footage of Eagles around the world, such as this footage from London and the Alps, to promote conservation for some time. Their videos have been awesome to watch and warmly received by the world, particularly the adventure community.
This video takes things a step further and takes out a World Record in the process. The team took one of their Eagles, called Darshan to the top of the tallest building in the world – the Burj kalifa n Dubai – and filmed the decent from an action cam mounted to the Eagle's back.
The 5 minute video shows the full flight of Darshan soaring above Dubai then diving at an exhilarating speed of 100 mph (170 kph) towards his handler.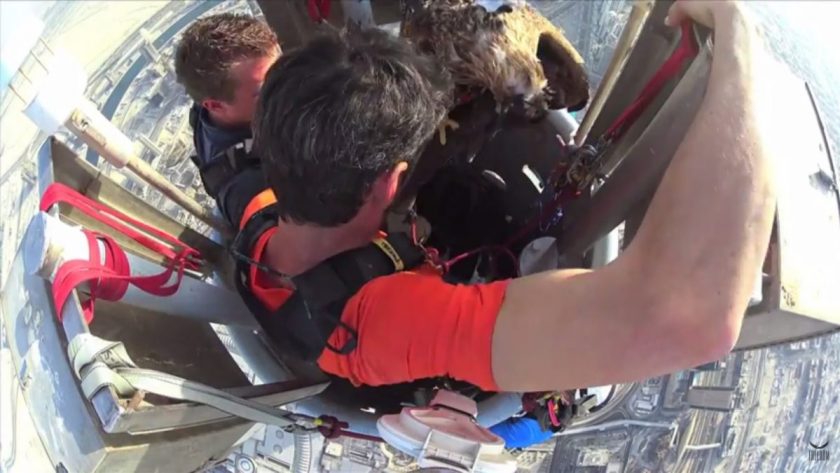 Check out the behind the scenes video below, showing the team carfully carrying the Eagle to the very top of the building.