Australian based start-up, Rad Season, is solving the problem faced by thrill-seekers the world over — finding festivals and events dedicated to their adventure of choice, as well as streamlining the organisation that comes with attending. We spoke to its CEO, Oli Russell-Cowan, to find out more:
What inspired you to start Rad Season?
The concept for Rad Season came about when I was gallivanting through Central America on a four month trip in 2015. I was on my honeymoon and my wife and I found it difficult to find cool events and festivals going on that were a bit different and had an element of adventure and general radness to them. We wanted to experience cultural events and action sports festivals that we would remember for a lifetime.
I knew that there was always something rad worth going to somewhere in the world at one point in time, but there was no single platform bringing information together for like-minded people. If you were to get lucky and hear about an event in time, you'd still have to pull up multiple websites to work out all your travel details, accommodation, transport and reviews. I wanted to eliminate the click-work by integrating all these elements and making the planning process seamless to get people stoked on discovering their next adventure.
What challenges did you face starting up?
At the beginning it is easy to become overwhelmed by the number of things to do when starting up. Once we had the idea we put a plan in place what we wanted to achieve and broke activities up into manageable tasks.
Everything we have done has been a learning experience. One challenge we faced was getting the right team on board who believed in our vision and wanted to be a part of the journey. When the people were on board the rest was plane sailing hehe. Joking aside, there are always challenges along the way, the best thing we have done is go with our gut feeling, stay on track and be led by what our customers want. We focus on our end goal, which is to get people stoked about discovering their next adventure.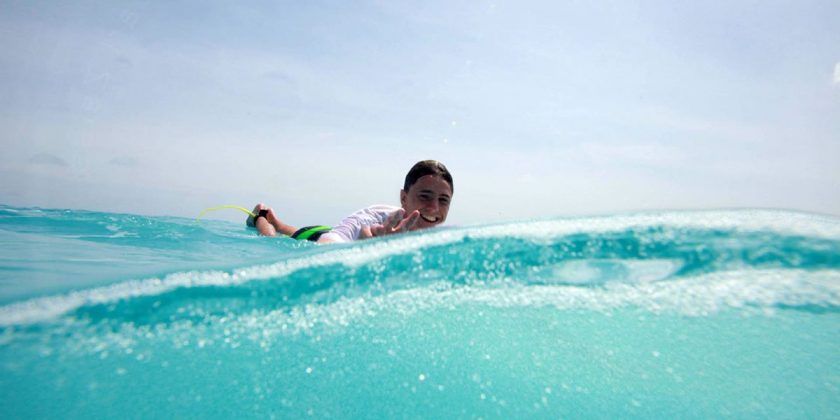 How have consumers reacted to your launch?
I have been overwhelmed by the support and positive feedback we received so far. We wanted to build an action sports events platform that people can use as a comprehensive guide when planning their holiday. People mentioned they wish they had known about our website before going on holiday. Now they can find events and plan their trip accordingly.
What events are you looking forward to next year?
Well, where do I start. There are too many to mention. The best thing to do is to go on RadSeason.com to check them all out 😉 haha. I am going to be in Europe next year for the summer and cannot wait to go to some rad festivals over there. There are so many epic events on. The problem is going to be which ones to choose. We will be going to Spain and I still have not been to the Running of The Bulls San Fermin Festival in July. That is on my list as well as Punk Rock Holiday in Slovenia, Boardmasters in the UK and Oktoberfest in Munich.
Over here in Australia I cannot wait for Bowl-A-Rama in Sydney in February and the Quiksilver Pro Gold Coast in March. It is crazy how close you can get to the action at the Quik Pro at Snapper Rocks, one of my favourite waves in the world.
What's your plan for 2017?
We are working on increasing the number of events on the site and the countries that we cover for 2017. So far we have events in 68 countries and we want to increase this to 100 by the start of next year to offer even more content to our customers.
We started to live stream events on the site and are looking to expand the number of events that we can show live. If you cannot be at the festival in person then the next best thing is watching your favourite action sports athletes and musicians from your living room.
We are looking to add to our team and hoping to partner and collaborate with the travel, action sports and adventure industries on cool event projects. Lastly, we are looking to expand our operation to raise a seed round. We are seeking the right funding partner to come on board that can take Rad Season to the next level.