Rewilding: returning the land to a 'wilder', or more 'natural' state by restoring as many lost species and natural processes as possible. We've recently featured two articles exploring this, unsurprisingly, controversial subject. However, in the UK, momentum seems be shifting towards the rewilding movement, following a recent decision on the legal status of the wild beaver populations in Scotland. Since then, The Cornwall Wildlife Trust has also launched a crowdfunding campaign to bring beavers back to Cornwall.
So, clearly, there is an appetite to see native species returned and natural habitat expanded and protected in the UK. Now, even greater strides are being made across Europe by the Rewilding Europe project. Through the recently formed European Safari Company (ESC), set up to connect businesses that are offering spectacular nature experiences in Europe to potential customers, they plan to bring a wildlife safari experience to Europe!
Bringing a wildlife safari experience to Europe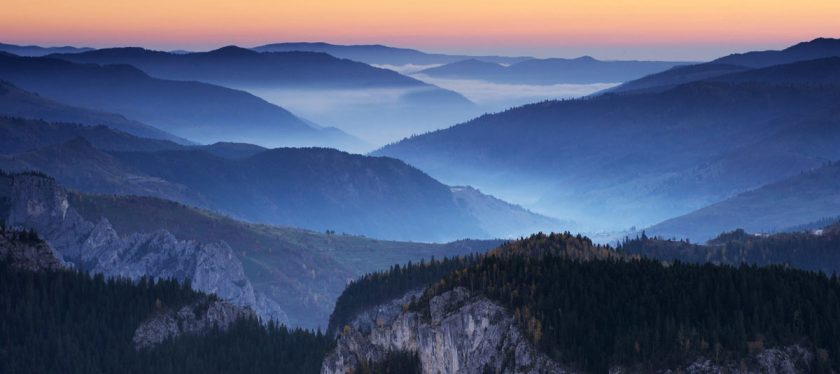 What do you think of when you think of the word safari? For most people, it would be the sweeping plains of eastern and southern Africa, giant herds of wildebeest and zebra, groups of elephants and rhino, and of course stalking cheetah and prides of lions. In the way, the phrase 'European Safari' seems like an anathema. Holidays in Europe are surely for experiencing the culture of the continent, visiting Florence for the art, Paris for the food or Greece for the history. It is not often that people consider travelling Europe to see wildlife, for we are told that there is so little left that it would hardly seem worth it.  In Swahili, the word 'safari' simply means journey, and the ESC wants to allow you to take a journey to discover the nature experiences that Europe has to offer.
We caught up with Frans Schepers, managing director of Rewilding Europe, and Simon Collier, who's heading up the ESC project, to find out more.
What is the ESC?
https://www.instagram.com/p/BPcc5GGgdh6/
The ESC has been set up by Rewilding Europe to act as a conduit between businesses that offer unique nature-based experiences with people who live wildlife, nature and the outdoors.
Simon:
The tourism industry is a big bad world. These small European nature tourism businesses are just starting to get off the ground and we didn't want them to be crushed by big players or be taken advantage of because that would both be negative for the area, the conservation realm and the people. So we started to develop this concept of a channel that brings guests to these amazing experiences. It was about taking these amazing, locally-based nature experiences and bringing them to the average traveller, the average person who lives in the city or somewhere in Europe that doesn't necessarily know that there is a small private reserve in Portugal or that you can go bear-watching in the central Apennines or that you can plan a weekend to Rome and spend a day hiking in the mountains looking for wolves, all within the same experience.
Why has Rewilding Europe set up the ESC?
Frans:
We are looking to start generating this positive move towards building this nature-based economy so people benefit from wild nature around them.
We live in a system where money is king, and everything is valued in terms of its contribution to the economy.
Simon:
I think that is where the enterprise component has to come in. It might sound, crass is not the right word, but fundamentally if you can introduce an idea that is going to impact someone's pocket then they are more willing to listen to you than something else.
This means that as much as people may value wild spaces, if they aren't producing any monetary value then inevitably other things will supersede the wildness.
Simon:
Conservation needs funding and at the moment a lot of that funding comes from NGOs, government grants and private funders. If you can farm or harvest trees on a piece of land and it is more financially beneficial than keeping wildlife there, then ultimately it is going to win at some stage. We want to make sure that there are areas that are protected and that we give nature the opportunity to restore itself and care for itself essentially with as little influence from man, but we also have to provide a financial support structure to that.
The trouble then comes in finding businesses or ways of making money that are significant but also don't detract from the wildness of the area or the conservation of wildlife. The obvious industry for this is tourism.
Simon:
Obviously one of the biggest value adds is ecotourism, Tourism is one of the fastest growing sectors in the world and nature-based tourism is a relatively untapped industry within the European context, it is still just slowly starting to develop. So as the enterprise team we work closely with new businesses looking at opportunties on how to create businsesses that are benficial for nature and for the people that are running them.
The people at Rewilding Europe and the ESC think that wedding wild nature with sustainable and low-impact business could be the future of conservation in Europe. Not only is this about making money to fund conservation and wild places, it is also about bringing people and nature back together in Europe.
Simon:
The conservation realm I think, in general, is slightly archaic in its approach. It has always been about people vs animals and the funding mechanisms are all about donor based funding. That is not a sustainable model. At some stage that is going to become seriously flawed, so creating a new style around rewilding where it is accepted that it is nature and people. I think the sooner we can wrap our heads around that the better.
Another part of the aim of connecting people and nature is that each trip comes with a rewilding levy. This small amount of money that each guest pays is earmarked to contribute towards rewilding. Not only this, but it goes towards conservation in the area that you visited. It doesn't go towards a central pot that is then distributed around. Instead you know that the money that came out of your pocket is helping the area that you had your experience in and enjoyed. This means that every guest can see the direct action that their contribution is having.
What makes nature tourism in Europe special?
https://www.instagram.com/p/BOpLScCAi3P/
Arguably there is no real wilderness left in the world. A case can be made for parts of Alaska or the tundra of Siberia but human influence now extends around the globe. The lack of wildness is particularly keen in Europe, a continent with such a long history of industrialism and such a dense population. Big charismatic animals are also relatively thin on the ground. In building a nature-based tourism industry Europe will always come off second best compared to other areas of the world if we compete to offer experiences based on wildness or charismatic species. Europe needs a USP, and the ESC believes it has one.
Simon:
Something I picked up on when I first arrived in Europe is the overlaying of nature and culture. If you can accept that the fact that the landscape is dotted with small cultural villages that have been there for hundreds of years then you can still go and have an amazing nature-based experience. You have the opportunity to have a weekend where you can have amazing local wines, some of the best in the world, be exposed to multiple levels of culture ranging from 20,000 years ago to modern day religious slants. As well as that you can have a nature-based experience and you can stay in a variety of different safari-style accommodations. You can do all of that within two days. So that in itself I think is beautiful and is the core offering that Europe has.
How do they choose their partners?
https://www.instagram.com/p/BSynqk9j16P/
The ESC doesn't organise trips or offer accommodation itself. Instead, it partners with people local to a particular rewilding area that run tourism businesses and offers a central platform to advertise these places. In this way, these small-scale enterprises can advertise themselves to consumers that they wouldn't otherwise have access to. The question then arises of how the ESC chooses its partners.
Simon:
We want people that have the right conservation and nature-based mindset. That doesn't mean they have to be biologists or conservationists, it means they have to understand that their business co-exists with nature and they need to be mutually beneficial not one way or the other. Secondly, I think the core value for me outside of that is around the service and the hospitality that is attached to those experiences. The delivery of experience is exceptionally important, the engagement with nature is exceptionally important as is the interface with real people. So we are not looking for a hosted experience that has been customised to suit tourists. It is about real experiences, it is about authenticity. In our areas that means that if you are travelling with Fernando in Western Iberia he might have to stop and chat with a shepherd who has just lost 3 sheep and he believes it is because of the vulture, which is a misconception. He is a wildlife guide and his business is vultures so he is the best person to have that interaction. He is not going to exclude his guests from that conversation. He is going to take them into that and see the confrontation and try and educate them through that process. In tourism, everything is always about, can we make it better for the tourists to come in, can we make it more of a show, can we have the traditional dancers come into the camp as oppose to being immersed in a real village. So authenticity, service and hospitality and strong ethos and link to real nature-based experiences are the three core pillars of how we look for our partners.
Do you have any favourite rewilding areas?
Simon:
Croatia, I think, is an unbelievable opportunity. I mean in the Velebit mountains I could take you down there and put you on a boat in the morning in the Adriatic and go looking for dolphins, do anything from hiking to mountain biking to fishing during the day, and in the afternoon put you in a wildlife hide up in the mountains at 1500 m above sea level looking for bears. You can then finish the day sitting around the fire having someone cook up local cuisine and having a glass of wine before sleeping out in the forest. That is all possible just within the rewilding area. That for me is pretty spectacular.
If you want to find out more about the ESC and the experiences that they offer then visit their website at www.europeansafaricompany.com.
Featured image: ECS/Facebook