Scot Whitlock has turned his passion for cycling into a career. Starting off by penning his bicycle trips for his family, he's now the proud author of two successful books which document his cycling travels across the world and encourage others to join in. We caught up with Whitlock to find out more:
What initially interested you in cycling?
It was a healthier alternative to alcohol and a rather sedentary lifestyle. I was plodding along, life had become a drag with an angry grey cloud hanging stubbornly over me and if I'm being honest my moxie was shattered. The perfect foil was my bike and I grabbed it with vigour and focused determination, even with the expected chaffing and saddle sores. It simply opened my eyes to a new positive outlook with exploration, adventure and fitness dominating my life, at times to my wife's exasperations.
What's been some of your best experiences on a bike?
I have been extremely lucky to pedal all over the world by virtue of the simple pen and paper (actually keyboard clicks!) but nothing beats exploring with the family on two wheels especially on the British coast. I must also mention my recent journey across Kazakhstan to dispel the whole Borat phenomenon. My fellow explorer Kevin Shannon and I pedalled approximately 1600 kilometres on a mix of tarmac and gravel/dust roads. The highlight was undoubtedly the steppe, with dusty wide open spaces bolstered occasionally by the odd lonely tree. There is something liberating about wild camping, toileting al fresco, foraging for wood, paddling in cooling waters and cooking super noodles on a roaring open fire.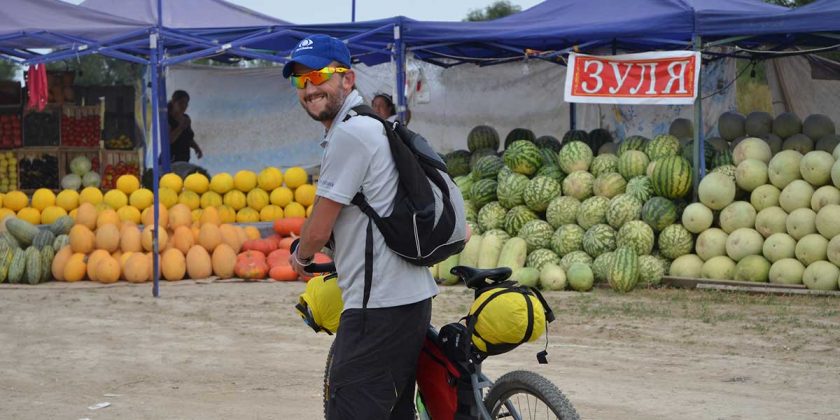 What inspired you to write books about your adventures?
My memory. As I got older I had to reluctantly accept my memory was not as robust as I hoped, and so I started to jot down notes on my rides to help me remember. I was amazed to find how rewarding and relatively easy it was to do, and the words seemed to flow (and this from a Neanderthal whose previous writing was restricted to the occasional birthday card or shopping list). As my enthusiasm for cycling increased, so did my writing.
I actually started to enjoy reading my words back, when others began showing an interest. OK, this initially consisted of family members who had to like my words out of some form of obligation or loyalty, and it's true that love definitely blurs a realistic opinion. However soon work colleagues and friends also began to find some connection in my writing, so I decided to contact several cycling magazines to see if they felt like minded people might enjoy reading my thoughts, I had nothing to lose, they were my words and nobody could take them away from me.
If someone was planning a long haul biking adventure, what advice would you give them?
The type of equipment you take is important but all dependent on your plans, length of trip and whether you will be self-sustainable or opting to stay in hotels or hostels. If you choose to travel light and spend nights wild camping, then your equipment will need to be limited, sacrificing any home comforts.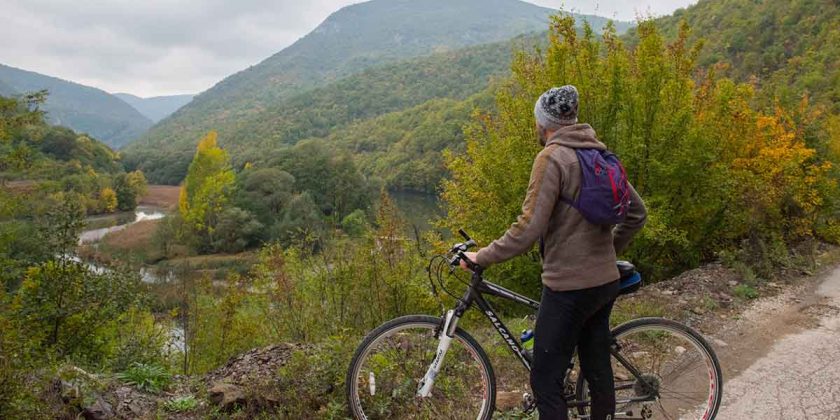 We have all threatened it, it can't be that difficult, can it? Personally touring with or without canvas can seem like an impossible task, the thought of stowing a tent or a mass of clothing and a multitude of outdoors gear, and it can seem a preposterous proposition. However it really isn't that onerous and can be achieved rather easily, if some prior careful planning is applied and the correct equipment is utilised.
When assessing what equipment and clothing to pack, it's logically all about space, weight and the capacity of your bike and the expected length of your journey. You will have limited space travelling by bike, and only the essentials should be taken, like comfortable clothing (dependent on the climate), inner tubes, pumps, lights, tent and sleeping bags, if you are intending to wild camp, GPS, maps and a personal locater beacon, in-case you do need emergency help while in the wilderness.
The choice of bike is usually the one area that provokes heated debate. Unless you have support you'll be carrying everything you need on or behind your bike. A rack and panniers, or frame bags are the usual options but trailers are also of growing popularity, and affordable. As for the bike itself, gears need to be quite low, to help with any inclines and to cope with the variety of terrain. Purchasing a set of good quality tyres (Kevlar are perfect) is recommended to offset the weight from the panniers/bags and robust enough to prevent punctures.
The internet is a great tool for scrutinising what other people have done and where they've gone. The best piece of advice is check out a wide selection of blogs, websites and magazine articles to get inspired and this will hopefully put your mind at ease. Reading about the experience of others will help you decide what you actually want to achieve and the best way to attain it, but in reality, it's your experience so just enjoy, you might make mistakes but who cares, life is all about hard knocks and hard times, but it's all about how you deal with those experiences.
Also try not get too carried away and get completely overwhelmed, instead initially make a modest foray into the wilderness (two or three days, or maybe a weekend) and choose a simple environment and climate before heading out on a lengthy expedition.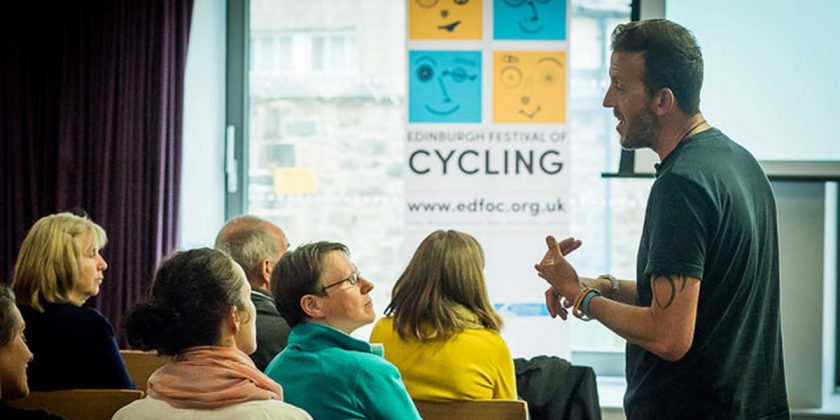 What's your favourite bike to ride? Why?
I have a small army of bikes which frustrates Sarah (my wife) daily. Road bikes, fixies, hybrids and mountain bikes but my favourite is probably my Ribble road bike. It's light, rapid and surprisingly comfortable.
What's in store for 2017?
Loads, I thrive on chaos! I am still marketing my second book with plenty of book signings and talking engagements arranged. I have also signed a publishing agreement for my third about an emotional journey along the Camino de Santiago. I will also be accompanying my good friend Mick Ives on the route of the Giro d'Italia and hopefully cycling through Japan in October in a follow up to the successful trip to Kazakhstan. As well as several forays across the Channel to rediscover my affinity with the Eurovelo network.
Discover more about Scot's adventures. Follow him on Twitter and his blog and find out about his new venture: the Cadence Mag.