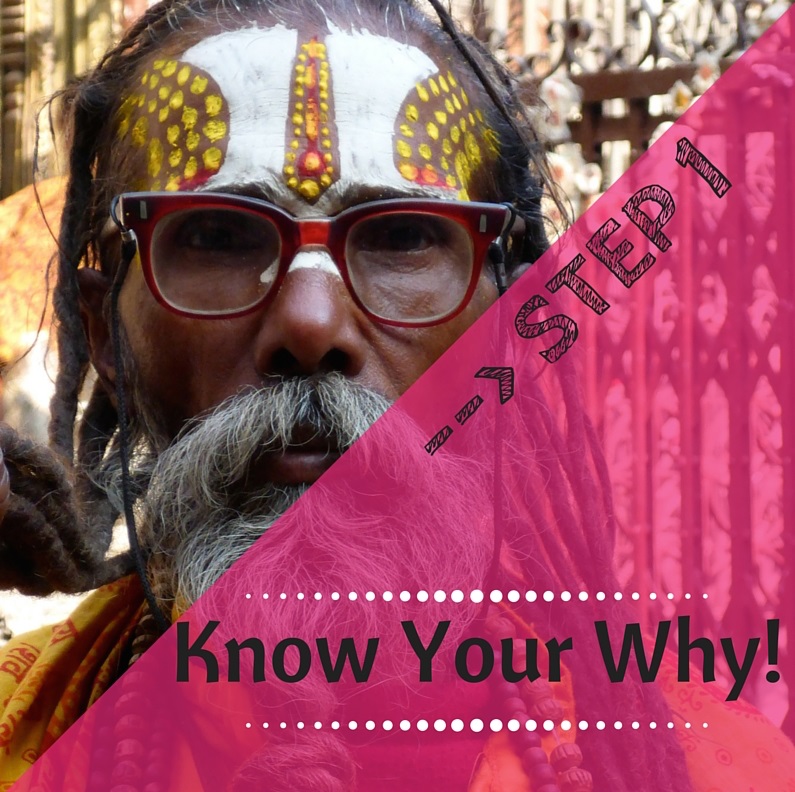 Knowing Why you want to travel and having a definitive purpose to your trip is very important. It will empower you during the planning and travelling stages.
By knowing what you want to gain from your trip, you will be able to make accurate decisions during the planning process and smoothly flow through the 20 Steps. You will also be able to make the best choices whilst travelling.
STEP 2 — Pick A Country (or Countries)
Where do you want to go?
This largely depends on your Why you want to travel and Be Specific.
Do you want to go off the beaten track or follow a popular travel route? What time of year do you want or need to go? Is there a particular place that is best suited to your activity?
STEP 3 — To Go On An Organised Trip Or Independently, That Is The Question…
Confusion often floats around the question of going with an organised tour or cruise, booking the holiday yourself for your family or friends, or going solo.
Once again, this depends on your Why and what you're comfortable with.
There are pros and cons to each way of travelling. Group tours can be great fun, especially if you are limited by time, nervous about solo travel or want to do an activity, but lack the experience and skills, to name some.
However, planning your own getaway or travelling solo travel is hugely rewarding. You're free and independent, which allows you to be spontaneous, take the holiday at your own pace and have unique local experiences, just to name a few advantages!
You can always mix it up while on vacation and do both group and solo travel!
STEP 4 — How Long Do You Want To Travel For?
Do you desire to embark on a short trip for a couple of days, travel for a few weeks or is long term exploration of the world for more than 6 months more your thing?
Knowing your desired length of travel is important, as it largely determines your budget.
STEP 5 — Research Costs
To work out your estimated budget, you need to research your costs. This will largely depend on your;
Style of travel
Activities you want to do
Cost of your destination
Figure out a rough estimate of your daily costs, price of transport to your destination, travel insurance, emergency fund, visas, vaccinations and kit, to name some. If you're going with a pre-arranged group, then include the cost of this too.
This step is vital for helping you determine how much you'll need to save and the best way.
STEP 6 — Determine Your Current Expenses
By now you should know what you want to do, where you want go and how much you need. Now you need to save.
Write down all of your present expenses, determine where you're spending money and identify where you can cut back.
STEP 7 — Start Saving
Write down how much you'll need for your trip and then work out how much you need to save per day. I find this makes your target budget less daunting and much more achievable.
For example, if you need £3,000 in 8 months time, then you only need to save £12.10 per day.
What ways can you think of to save £12 per day? Here are 3 ideas;
Skip The Take-Out Coffee
Start Cooking! Take packed lunches to work and eat out less.
Give Up Alcohol
Also think of ways to make money, such as selling your unwanted stuff.
STEP 8 — Passport
Do you have a passport?
No….Then you need to apply for one ASAP. The process can be long and you can't pay for flights without one.
Yes… Check your expiration date. Make sure your passport is ok to travel with, some countries and airlines can be strict. You may need to renew it, which can take a while.
Don't leave it to the last minute.
STEP 9 — Start Researching and Planning
Your plan and research can be as detailed or as simple as you like.
Begin researching your trip according to your Why! Find out about the country you're visiting (e.g. currency, safety, weather, culture), accommodation options, activities available, various companies and agencies, what kit you require etc…
Start planning too. Create a spreadsheet with all of your important dates, e.g. flight details and accommodation. You may also want to start to plan a route on Google Maps. Fill it in as you progress.
Some great adventurers don't need a detailed plan…
For example, Anna McNuff, the awesome Adventure Queen, is stepping outside of her back door to explore Europe on 15th February 2016 for 1 month.
It's completely unplanned, unstructured and her route is decided by her budding followers via social media.
Other adventures may warrant a more detailed plan…
Last year Anna McNuff ran the length of New Zealand along the Te Araroa trail, alone, unsupported and with all her gear in a 14kg backpack.
For this, Anna trained hard, researched her kit and what she needed, planned her route, established an estimated time of completion, took a safety tracker and visited schools along the way.
Follow Anna's adventures here | Anna McNuff
STEP 10 — Do You Need A Visa?
If you're positively certain that you don't need one then skip this step!
If YES… then start researching the visa cost, process and length it lasts to find out what you need to do.
STEP 11 — Check For Deals
There are often last minute deals on flights, cruises, package holidays, accommodation or group tours. Before booking, browse the web to make sure you're getting the best one.
It's a good idea to sign up to travel newsletters, as they'll send you sales and special deals straight to your inbox. Make sure you don't miss out!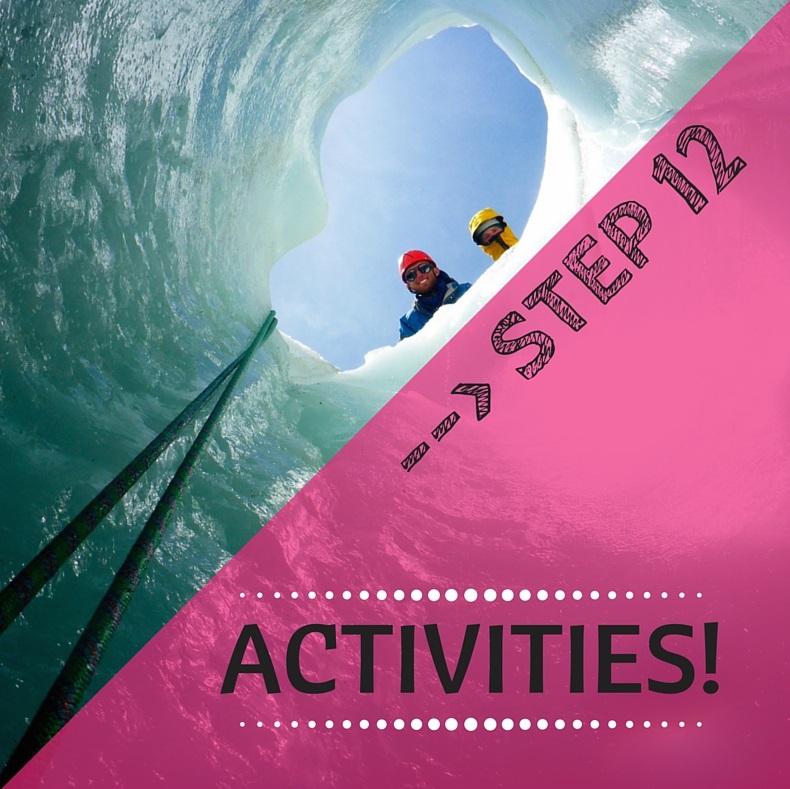 You should know what activities you would like to do, how much they will cost, your favourite companies, how long they will approximately last and the best time of year to do them.
In this step, revise your accounts and activities (type and companies) and make any final adjustments if necessary.
Don't worry about booking and confirming all of your activities. Some you may need to book in advance, while others you can leave until you've arrived in the country.
Don't book any activity or organised tour without checking flight availability. Depending on your destination, leave a couple of days extra between finishing your activity and returning home.
Do you need to build up any skills before you depart? For example, if you're going trekking for the first time, it may be a good idea to practice in your home country.
Check your insurance covers your activities – if in doubt, ring them and find out.
STEP 13 — Book Your Flight
Once you're confident that you've got the best deal and your activities are confirmed, book your flight. To ensure you get your desired flight, book as early as you can.
STEP 14 — Book Your Accommodation
Once you've established an itinerary, then start booking your accommodation. There is no need to wait! Otherwise all of your favourite places might be full by the time you come to booking – especially if you're visiting at a busy time of year.
If you're travelling for a long period of time and/or solo, you'll feel better booking your first few nights in advance. This eases you into the travelling lifestyle and means you should have somewhere good and safe to stay.
On a budget? Hostels and couchsurfing are cheap, fun and great ways to make friends.
Want something more luxurious? Hotels can be expensive, but some offer reward cards (e.g. Marriott). However, you can strike a good bargain on discount websites.
Fancy something inbetween? Try Airbnb for apartment and room rentals.
Looking for an alternative? Some countries have quirky accommodation options which are worth checking out. I've listed 2 examples below;
Paradores, Spain. Variety of affordable hotels owned by the Spanish government. Good discounts between 18 and 30 and over 55.
Historic UK. Offers you places to stay in some of the most historic buildings in England! From castles to boats!
STEP 15 — Max Out Your Safety
Never Skimp On Safety.
It's important to consider your safety whilst travelling, even if you are going on a pre-arranged tour.
Aim to be aware of your surroundings, not afraid, and to minimise your risk.
But this doesn't mean you should shy away from travel, Be Open To Adventure.
There are lots of easy and simple tips and tricks that you can use to maximise your safety whilst travelling.
My Top 7 Recommendations For Optimising Your Safety
Buy good travel insurance.
Financially invest in your own (and family's) safety. This might mean paying more money for a flight that arrives during the day, not at night.
Ask your Doctor regarding any pre-existing and travel health issues you should be aware of.
Prepare for the worst, including backing up documents and emergency cash fund.
Consider what communication device(s) best suit your needs
Research, the country's culture, especially dress and language.
Create an itinerary, include flight, accommodation and activity details, contact info, when you'll be in/out of contact and share this with friends and family.
Download Today Your FREE 34 Point Guide to Safe Travel! Tons of travel safety tips, tricks and secrets at your fingertips!
STEP 16 — Clothes, Gear and Packing
What kit will you need? Create a packing list and start ticking it of as you obtain it.
Research what gear and clothes you'll need on your adventure or holiday.
This can be expensive, so look out for deals and sales and sign up to travel gear newsletters and cards to be the first to hear about special offers.
Always ask friends and family if you can borrow something!
STEP 17 — In-Country and Emergency Contacts
Before you embark, create both an In-Country and Emergency Contacts spreadsheets, print two copies, back them up online using DropBox and Google Docs and share with friends and/or family.
I recommend also including a step-by-step guide of what to do in a likely emergency for that trip. So if something does occur, you know what to do.
STEP 18 — Finance
Automate your bills. Embrace online banking and go paperless. Make sure you never miss a payment by setting up an online payment for recurring bills.
Inform your bank when and where you'll be travelling, even if you are only going on holiday for a short amount of time.
This means when you use your card abroad, it won't be seen as a fraudulent transaction and blocked. So you'll be able to relax and enjoy your holiday, instead of being stressed out by financial issues.
Get a back up card. It's important to have a back up card if your main one gets stolen or lost.
Have an emergency fund. It's important to always have an emergency fund online and in cash. So if something goes wrong, you're not financially vulnerable or stranded.
STEP 19 — Pack!
A week before it's time for you to depart, lay out everything you need and have a packing rehearsal!
Make sure you have everything, that it all fits in your bag and it isn't too heavy for you to carry or over the airline's/train's wright limit.
If you're going away for a long time, try to be frivolous and don't pack anything you would mind losing.
If you're missing anything or need to cut down, this gives you the chance for any last minute adjustments.
Day before you leave, pack everything up with satisfaction that it's all there. Some people find it helpful to tick off a packing list.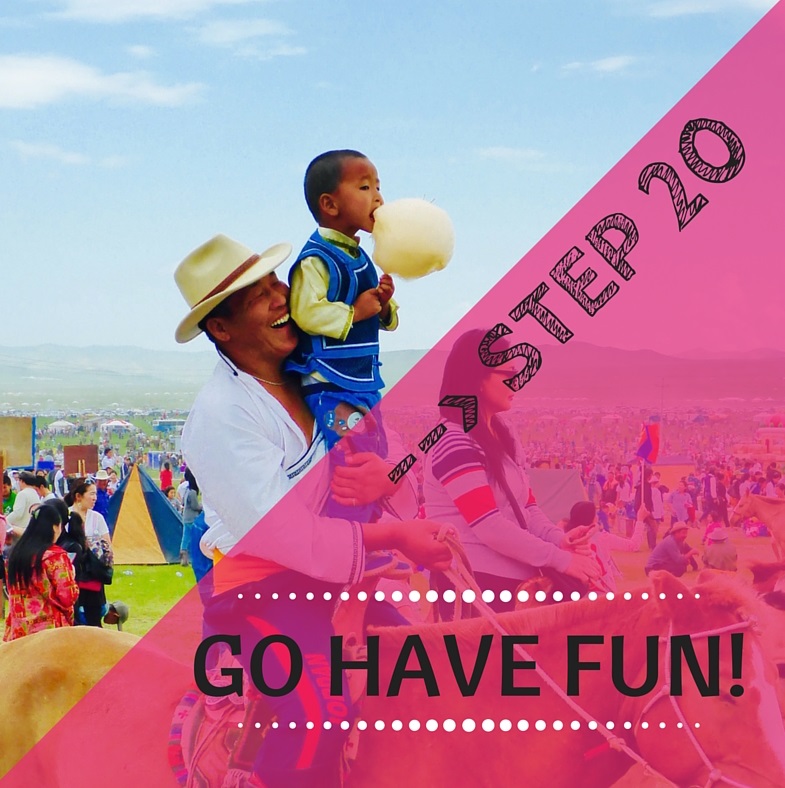 Embark on your trip with the happy knowledge that you have worked hard and completed everything necessary to have an awesome adventure.
I hope you have a super fun time!
Don't forget to your passport!
Plan Your Dream Getaway Today!
DOWNLOAD my FREE In-depth 20 Step Guide (link in bio) TODAY to Get Started On Building your Dream Travel Adventure!
Don't Miss Out! The BONUS material for Designing, Creating and Embarking on your Awesome Adventure is just a click away!
Have some travel queries? I can help! Ask me questions on Facebook, Instagram or Twitter or check my videos out on YouTube.
Can't wait to see you soon!