Thanks to its colourful coastline, buzzing metropolises, and unique culture, South Korea is one of the most exciting countries to visit in Asia… and what better way to explore the country than with a good old-fashioned road trip?
Thankfully, South Korea is full of fantastic road trip routes, including the ever-popular Jeju Island, Incheon Bridge, and even Korea's own version of Route 66!
While planning a road trip may take some research and work, we've made it easier with this practical guide, which includes useful information, how to rent a car, where to go, and more. Be sure to check if you need a visa to enter South Korea, and have fun planning! More information on this can be found here.
How to rent a car in South Korea
The process of renting a car in South Korea is very similar to that of other countries.
The most important thing is to prepare all the required documents. To rent a car in South Korea, you will need to have a valid driver's license and an international driver's permit (also known as an IDP). You may also be required to have a copy of your passport when filling out the necessary paperwork, although this usually varies depending on the car rental agency.
When paying for the rental car, be sure to remember that the credit card holder must match the person who will be driving the car (and/or filling out the paperwork for the rental).
Roads and safety
Travelling around Korea by car is not difficult: all the roads are in perfect condition (even in remote villages) and most road signs are written in English and Korean.
It is worth noting that there are two types of roads: ordinary roads and express highways. Typically, there is both a free and a paid route to your destination, but the main advantage of toll freeways is that they do not have intersections (traffic lights) and the maximum speed limits are higher than that of ordinary roads.
At the entrance to the toll road, there are machines where you take a ticket, and, after driving the necessary distance and exiting, you'll pay the toll booth cashier with a credit card or cash.
When driving around South Korea, you won't need to worry about road safety either. The majority of the roads have special 'rumble strips' that will vibrate if a car goes off the road. This was done so that tired drivers do not fall asleep.
Likewise, all roads are very well-marked with signs that alert drivers to upcoming conditions, such as where to stop or slow down, road gradients, speed limits, and much more.
Conveniences
The local roads have all the amenities a driver could ever want, from pit stops with cafes and shops, gas stations, roadside motels, vantage points, and more. If you are into food, you might also want to try eating one of South Korea's must try food seolleongtang! A recipe for seolleongtang is also discussed on Honest Food Talks.
In addition to these pit stops, it's also common to find small pockets along the side of the road where drivers can stop to take a break, check their car, or simply stretch and break up a long journey.
Last but certainly not least, there is no lack of gas stations in South Korea. Gas stations accept both cash and credit cards, although the majority are self-serve. The stations are typically well-equipped and include minimarkets (with useful high-tech gadgets for road trips!), toilets, and sometimes even showers inside.
What to visit in South Korea: Road trip ideas
Now that the basics are out of the way, it's time to figure out where to go on a road trip in South Korea. Here are some of the most popular routes:
Jeju Island
Jeju Island is one of the most popular destinations among tourists, and for a good reason. This is the largest island in South Korea and is also considered one of nine provinces. Naturally, there are plenty of things to see and do, and it could take a week to get acquainted with the island!
Jeju has been recognised as one of the Seven Wonders of Nature, as the island captivates each visitor with its unforgettable landscapes and natural vistas. The azure water on white sand beaches, lush forests, volcanic craters and lava caves, beautiful botanical gardens, and magnificent waterfalls are just some of the main gems of this paradise.
Renting a car on Jeju Island is one of the most common forms of transportation, and there is even a helpful map created by the island's tourism organisation that shows tourists what to see and where to go.
Route 7 (Donghae Coastal Road)
While the USA might have Route 66, South Korea has its own version—Route 7!
Also known as the Donghae Coastal Road, this national highway stretches for nearly 1,200km (745 miles) near the coast of the country. However, that doesn't mean you need to drive the entire route.
The most beautiful part of the route is the 6km (3.7 miles) stretch of Heonhwa-ro road, which is so close to the sea that it feels like you're practically driving on the water! If you're based further up north, the Yangyang Coastal Road is another great spot to road trip around.
Incheon Bridge
If you don't have time to do a big road trip (or just want a simple mood-boosting drive), a trip across the Incheon Bridge is just what you need.
Clocking in at more than 21km (13 miles), the Incheon Bridge is the country's longest spanning cable-stayed bridge—and offers plenty of beautiful blue vistas! It's especially beautiful at night when the megapolis' bright lights turn on and sparkle in the city backdrop.
Pin this post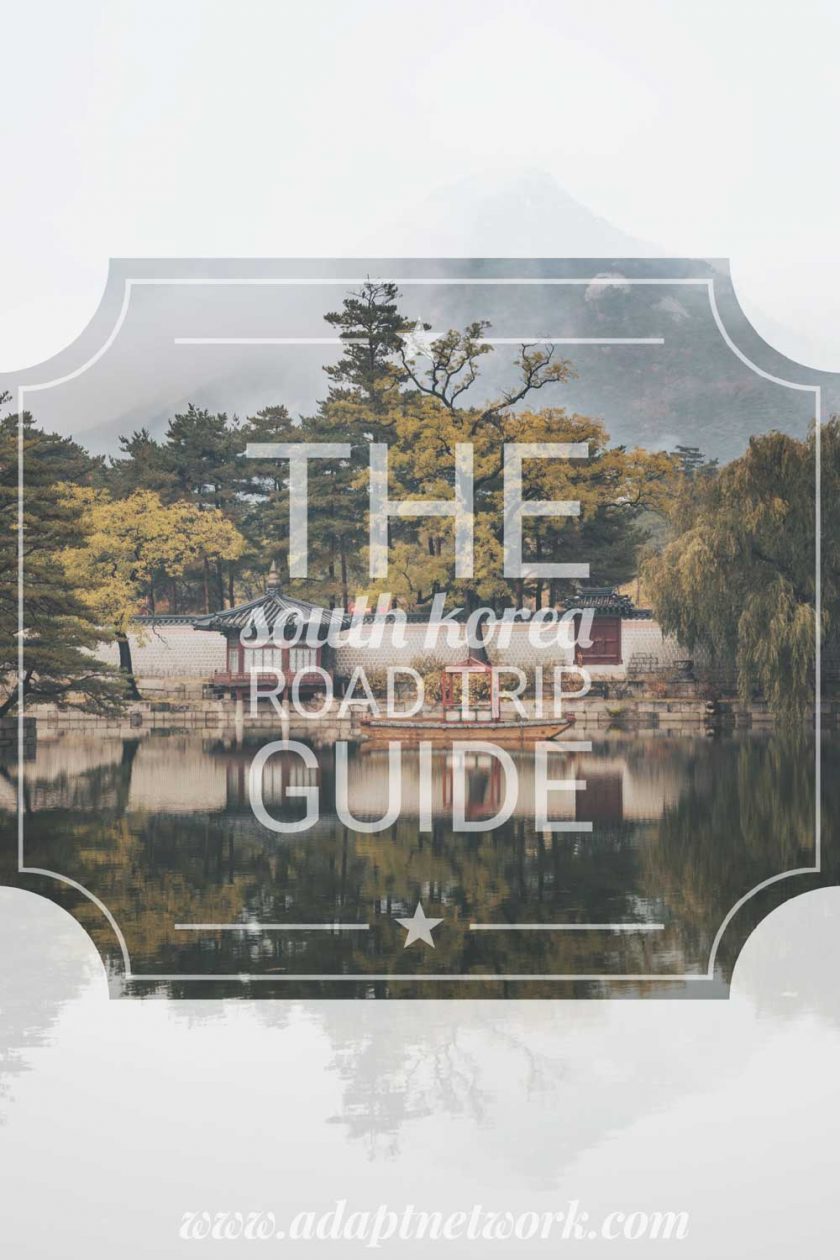 Featured image: Created using photo from Jet Dela Cruz/Unsplash