Page 5 of 8
Leogang, Austrian Alps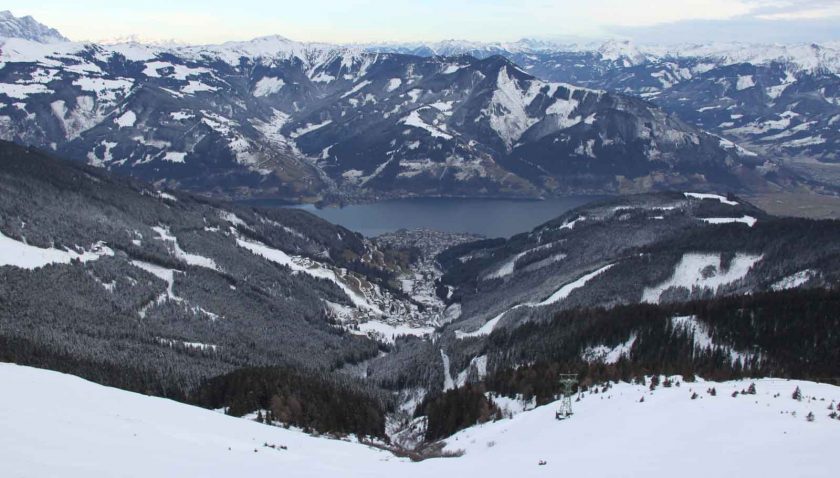 Nestled in the Austrian Alps, near the adventure lake town of Zell am See, Leogang is a typical small mountain village with a population of just 3,000. While it offers great alpine hiking, it makes it to this list for one reason— BikePark Leogang. If you're a fan of mountain biking, particularly downhill, then you will recognise the BikePark from its spot on the UCI Downhill World Cup, alongside Fort William (also featured on this list).
Earlier this season Aaron Gwin took the win, even after his chain snapped out of the gates. Check out the video below showing his run and an overview of the black World Cup track, from personal experience I can say that's it's a challenging track to ride.
Downhill Mountain Biking
So if you're going to Leogang in the summer it's going to be for downhill mountain biking; BikePark Leogang is probably the best place for downhill in Europe.
Chairlifts with dedicated bike stands take you up from the car park straight to the mountain top, with a drop-off point halfway up for the World Cup and other track start gates. Heading down, there are so many tracks to choose from, nine in total, with blue lines available for all abilities.
'HangMan 2' is a track suitable to beginner riders; it's a nice, easy going trail where you can test your skills before you try the freeride or downhill. 'HangMan 1' is a lot more technical, but if you're up to the challenge, it can be a mad singletrack descent. There's a particularly steep and flowy set of switchbacks on the main ski-run, that's lightly bermed and can be really fun if you take the right line.
The 'FlyingGangster' is an absolute blast to ride and is designed as an intermediate freeride track. 2.5 km/1.5 mi of gravel trail, packed with numerous step ups and step downs, sharp curves, moguls, tables and tunnels, provide the ultimate freerider feeling.
Of course no trip to the BikePark would be complete without a descent down the 'Speedster' Downhill World Cup course. Combining steep slopes in a fault line, root carpets, tight turns and fast passages and sections of the freeride trail, this track is fast, furious and tough. However, if you are a capable mountain biker you should be able to get down it (you might want to bypass a couple of the gnarlier obstacles though). Check out a POV track run below:
At the bottom, there's also a rad four cross/slopestyle track with plenty of fun to be had, as well as a bag jump and a mini BikePark for young riders to start their mountain biking adventures on. Facilities are top class, as you would expect for a World Cup location, including camping, showers and a dedicated bike school and hire/repair centre.
Hiking and XC Mountain Biking
Downhill mountain biking is not the only summer adventure to be had at Leogang. Taking the cable car to the top, reveals a breathtaking horseshoe hiking route, that many people also chose to ride on an XC mountain bike. If biking, you can also take the green downhill track back down, which is relaxed enough to be ridden on a good XC hardtail. Or if you're hiking—opt for the luge to the bottom of the mountain.
Skiing and Snowboarding
When the winter snow comes, Leogang turns from a mountain biking paradise to a snowsports wonderland. The main attraction is the Saalbach-Hinterglemm Skicircus, Austria's largest directly contiguous skiing area, with a total of more than 400 km/249 mi of slopes. These include a range of terrains and difficulties, from gentle slopes and wide carving slopes to the steep black World Cup descent. Hardcore skiers can have fun on ungroomed slopes and moguls, and freestyle riders are able to practice tricks on the maintained snowparks.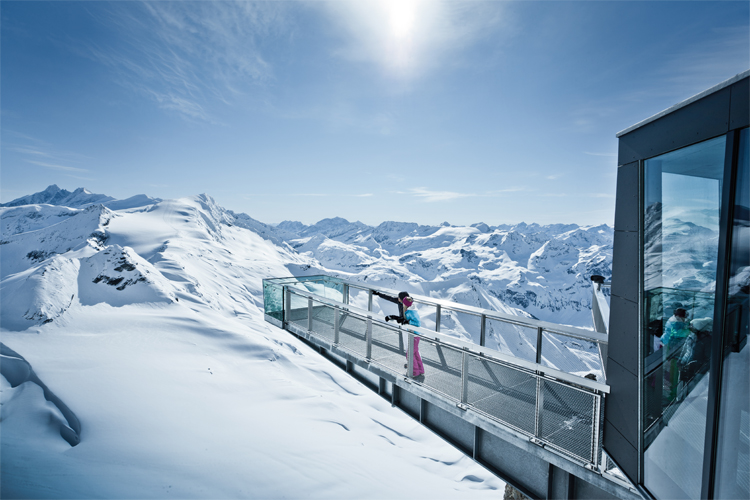 Contrary to popular believe, Austria actually boasts some of the highest ski resorts in Europe, meaning a super long ski season. Of these high altitude resorts, Sölden has to be one the best— located near the end of the Ötz valley, close to Leogang. The ski season here stops as late as June and restarts (weather permitting) from early September on one or other of two glaciers. Sölden is also where many Austrian national teams train for the upcoming World Cup season and where some ski instructor courses are held. In the summer take the cable cars to the top of the Kitzsteinhorn (3,029 m/9,938 ft) for a spot of tobogganing on the snow (yep there's even snow up there in August!) There's also a rad balcony at the very top (called the 'Gipfelwelt 3000') with astonishing views across the Austrian Alps.
Other Excursions and Adventure Activities
If mountain biking is not you're thing but you're still looking to get down a mountain fast then check out the Miederer Alpine Coaster in the Stubai Valley. This fast-paced single-rail alpine coaster is the steepest in Europe. With a height difference of 640 m/2100 ft and a total length of 2.8 km/1.7 mi, you can actually reach a speed of 42 kmph/26 mph.
This video of a 'no brakes' ride actually went viral a few years ago and is now linked up to the mountain resort's official website because it was so popular.
Page 5 of 8