When most people think of visiting Rome, the first thing that comes to mind is ancient ruins like the Colosseum and the Pantheon. But this iconic city is so much more than that. From its vibrant street life to its stunning cathedrals, there's something for everyone in Rome. Rome wasn't always the tourist hotspot it is today. For centuries, it was one of the most powerful cities in the world. And as you walk through its streets, you can still feel that history and power.
Of course, with great power comes great responsibility – or in this case, great crowds of tourists! But don't let that dissuade you from visiting Rome. With a little planning and some patience, you can navigate your way through the city's narrow streets and enjoy all it has to offer. Let's take a look at the top things to see and do in Rome.
Things to see and do in Rome
Visit the Colosseum
There's no better place to start your exploration of Rome than at its most iconic sights—the Colosseum and the nearby Roman Forum. The Colosseum is one of Rome's oldest monuments, and it has stood for nearly 2,000 years! It was once used as an arena where gladiators would fight animals and each other for the Roman people's entertainment. Today, it's still awe-inspiring to stand in front of this ancient monument and marvel at its history – even if you can no longer hear the roar of the crowd. You can usually find Colosseum tickets being sold near the entrance—just be sure to book early, as tickets often sell out days in advance. This is one of the most popular attractions in Rome, so be prepared to wait in line!
St. Peter's Basilica
No visit to Rome is complete without a trip to St. Peter's Basilica. This impressive Renaissance-style basilica is the largest church in the world and serves as the spiritual center of the Catholic faith. Inside, you'll find some of the most exquisite art and architecture in Rome—from ornate frescoes to grand sculptures—all housed within the grand walls of this awe-inspiring building. Tickets for St. Peter's Basilica can be purchased online or at the entrance on the day of your visit.
Stroll through the Trevi Fountain
One of Rome's most iconic landmarks is the Trevi Fountain, a stunning Baroque-style fountain that stands proudly in the centre of the city. Legend has it that if you throw a coin into the fountain, you're guaranteed to one day return to Rome! The fountain is usually surrounded by tourists, so be sure to get there early in the morning or late at night for a more peaceful experience.
Explore the Catacombs
The Catacombs of Rome are an underground network of tunnels and chambers that were once used to bury the dead. Today, they are a popular tourist destination and give visitors a unique glimpse into Rome's past. You can explore the Catacombs on your own or join one of the guided tours that are offered daily.
Visit the Pantheon
Another must-see sight is the Pantheon. This magnificent building was once a temple dedicated to the Roman gods and is now one of Rome's most popular tourist attractions. Inside, you'll find breathtaking architecture and intricate sculptures, as well as the tombs of Italy's first two kings, Vittorio Emanuele II and Umberto I. You'll find a large open space with sweeping arches and an iconic dome at its center. It's easy to see why the Pantheon is one of Rome's most-visited tourist spots!
Take a shopping spree
Rome is known for its vibrant street life, so be sure to set aside some time to explore the city's unique shops, cafes, and boutiques. You can find everything from vintage clothes to handmade jewellery and modern art. Whether you're looking for something special or just window shopping, there's always something new to discover in Rome!
Plan you trip to Rome
No matter how long your stay in Rome is, you'll be sure to find plenty of things to see and do. With a little planning and patience, you can easily navigate your way around this beautiful city and make the most of your time there. Follow these tips for visiting Rome, and you'll have an unforgettable experience. Make sure to always carry your camera and take plenty of pictures to remember it by. Pack lightly so that you can explore the city and its surroundings with ease. Lastly, be sure to take the time to relax and enjoy Rome's vibrant culture! And don't forget to make a wish in the Trevi Fountain!
Share this post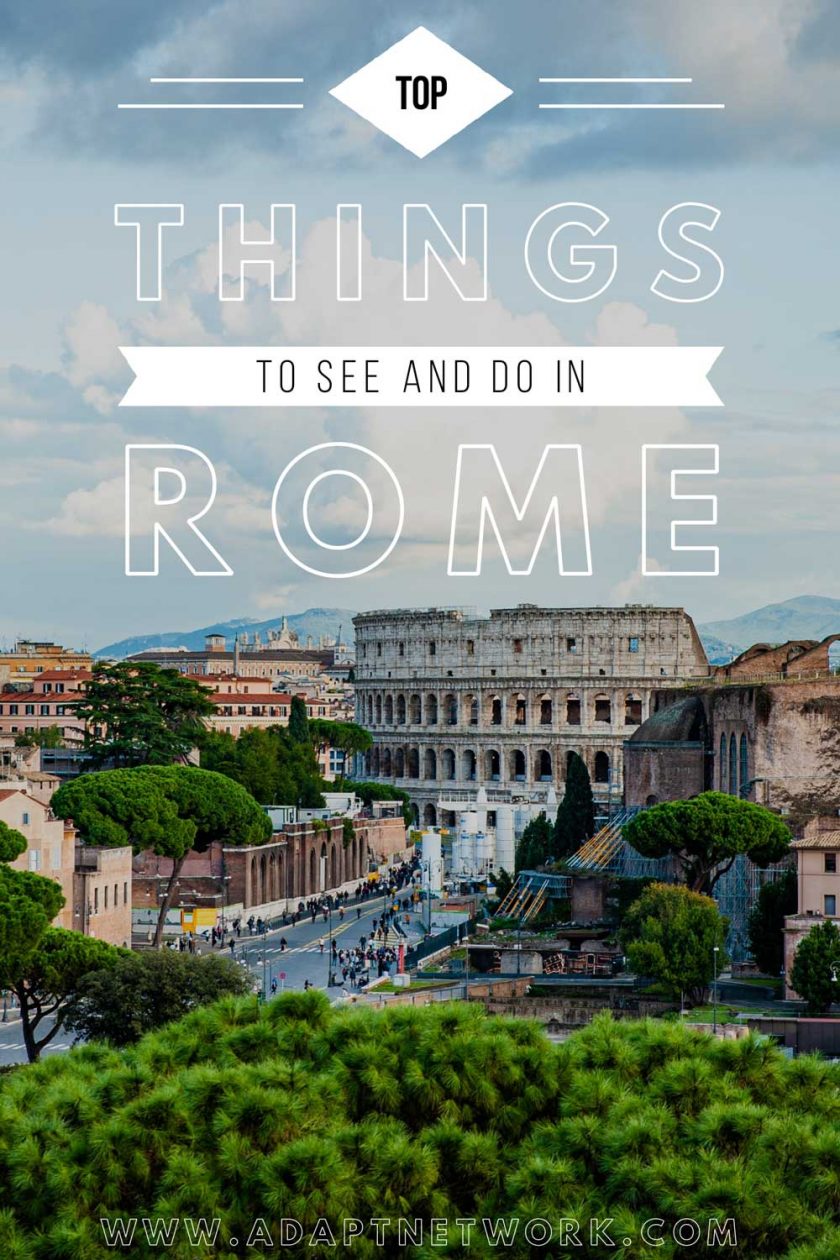 Featured image: Created using photo from Marco Chilese/Unsplash