If you follow me or ADAPT Network on Instagram, it's no secret that I'm excited about the release of a new Zelda game—Breath of the Wild. This time it's a completely new story, not a remake of Wind Waker (but I'll save that rant for another time).
When Nintendo releases a new Zelda game it's a special occasion. From Ocarina Of Time (my all-time favourite) to Skyward Sword (arguably the most innovated of the franchise), each new Zelda adventure is met with incredible levels of hype within the Nintendo community. From the gameplay footage released prior to today's launch, it's clear that Zelda: Breath of the Wild takes gameplay and world immersion even further.
That being said, if you don't have a Wii-U (on which Zelda: Breath of the Wild is also being released) shelling out for the new Nintendo Switch console, shouldn't be considered lightly. So, here are our top 5 reasons to play the new Zelda game, that may help you decide.
1. The game world is enormous and dynamic
Open world games are highly challenging to build. As such, compromises have had to be made in many games—some have massive maps but not a lot to do in them, and others have plenty of content but it's all packed into a small world.
Breath Of The Wild is one of those rare exceptions—a game that has a vast world map but actually packs loads of things to see and do into every corner of it. Reddit poster HylianWarrior has actually put together a comparison map showing the world of Zelda: Breath Of The Wild dwarfing previous Zelda games—it's even bigger than Skyrim!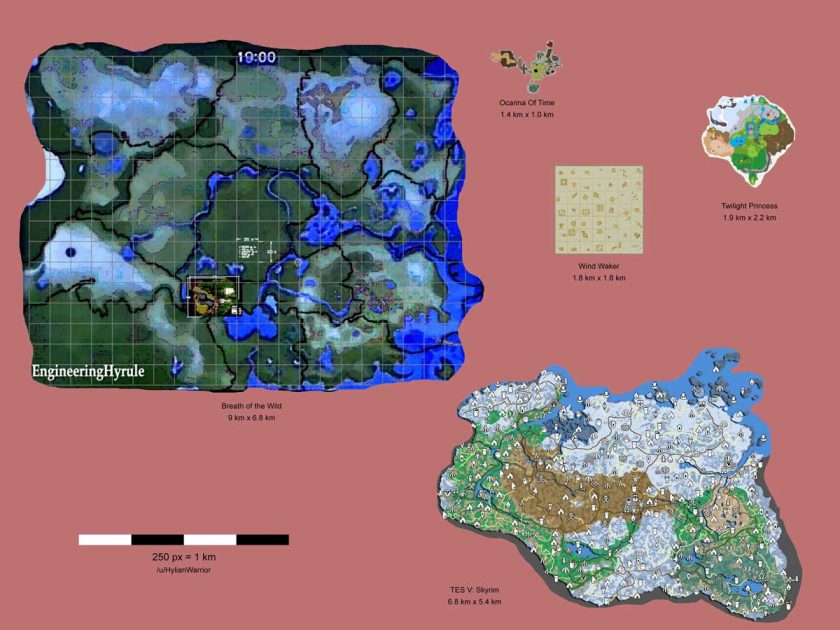 From the numerous villages and farms to the intimidating mountain ranges and the dense forests, this version of Hyrule is huge, varied and always interesting to explore.
2. It's perfect for handheld gaming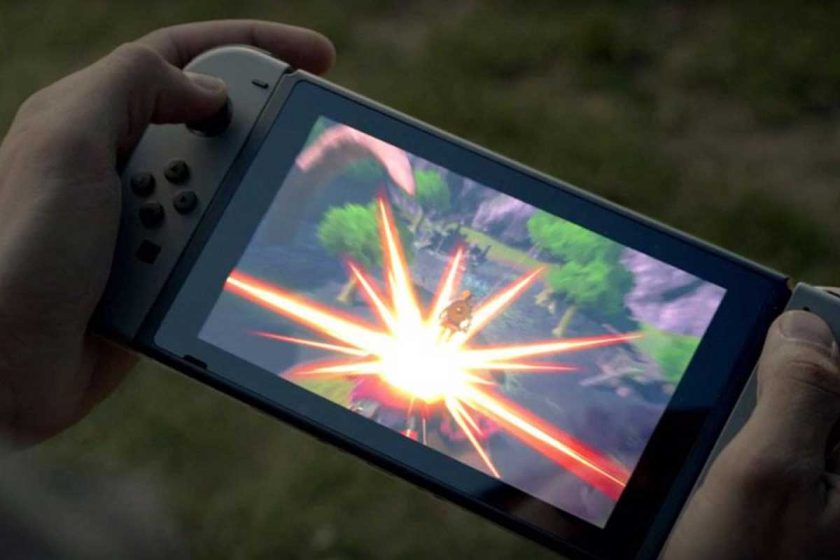 You wouldn't necessarily associate a big open world game like Zelda: Breath Of The Wild with handheld gaming. Its environments are so huge that the idea of spending 20 minutes with it on the bus doesn't seem very practical.
However, the expansive world actually makes it perfect for on-the-go gaming—there are so many side-quests, for example, that are perfect for quick gaming sessions. The shrines are another great way to jump in and out of the game quickly—there are around 100 of these dotted throughout the land and they work like mini dungeons. Each features one or two puzzles and so they can be finished fairly quickly.
The game's developers have also allowed players to save from their exact position (rather than from your last key checkpoint), meaning that even making a little progress towards your next goal is worth it. This pairs perfectly with the Switch's brilliant sleep mode, that lets you resume the action almost immediately. Within four or five seconds of pressing the power button, you can see Link standing right where you left him.
3. The game world is alive—it's truly 'wild'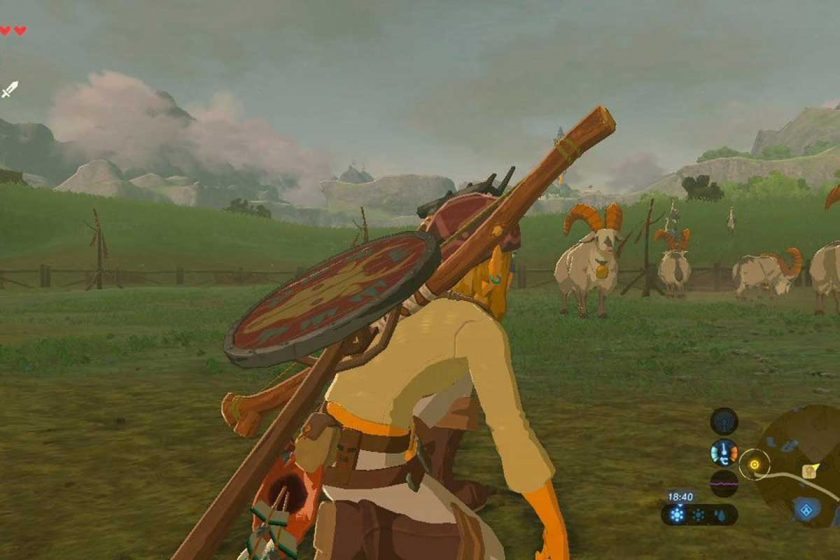 It's called Zelda: Breath Of The Wild for a reason—it's truly 'wild'. The developers have done an incredible job of packing the world full of virtual wildlife.
Everywhere you go you encounter animals big and small. Climb up a hill and you might see some sheep grazing or a fox wandering around. Lift up a stone and you may uncover a lizard, which scuttles away unless you can catch it. Head to a lake and there could be some wading birds there, which fly away as you approach them.
Players can also interact with the virtual fauna—get near a horse and you can hop up onto it, calm it down and ride it around the landscape. It's a beautiful thing and though Link had his trusty steed Epona in other games there's something special about the idea of finding a horse in the wild and earning its trust (reminds me of Red Dead Redemption).
4. The story and game has incredible depth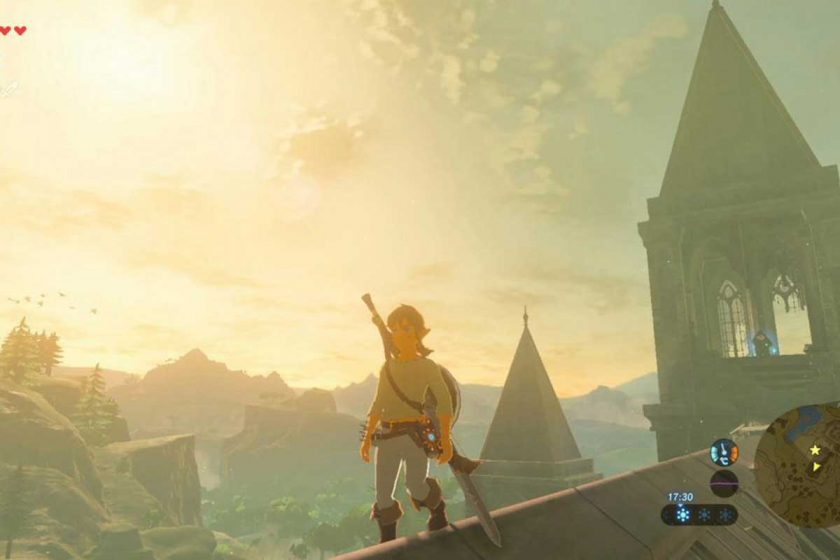 Since the game map is so large it sort of goes without saying that you're going to spend many hundreds of hours playing before you finally see everything on offer in Breath Of The Wild.
It isn't just the size of the adventure that's so important, though—it's that there's such a wide variety of different sub-missions and tasks that you'll be taking on as you play through it.
One minute you're combining ingredients at a cooking pot and experimenting to try to come up with different recipes. The next you're trying to gather enough rupees to buy a house so a demolition company doesn't knock it down. Then you'll be taking on one of the numerous hefty mini-bosses who just appear as you're wandering around.
5. It's full of links to previous Zelda games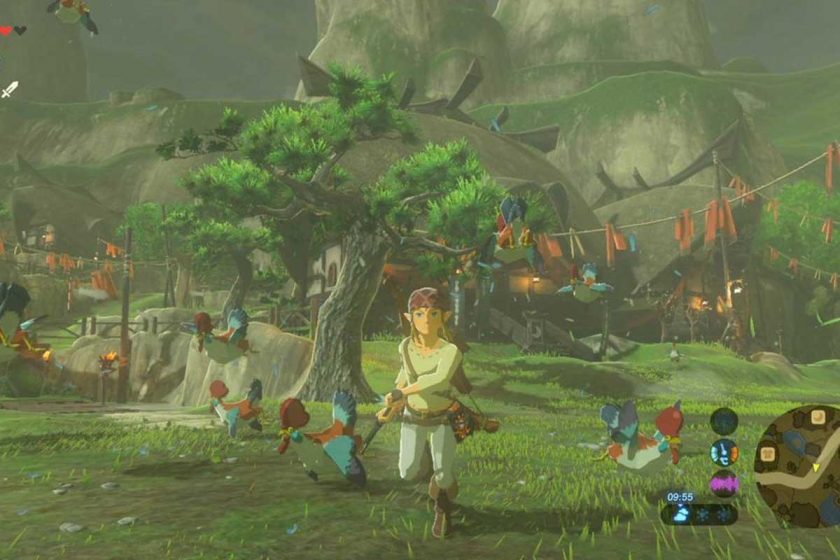 We don't want to spoil anything here because you should really discover it for yourself, but Zelda: Breath Of The Wild does a fantastic job of making sure long-time Zelda fans are rewarded for their loyalty with plenty of references to past games.
Certain characters make unexpected returns. You can find outfits from previous adventures and the music—one of the most iconic aspects of the Zelda franchise—will occasionally call back to old themes from back in the day. And just like before, you don't want to attack a Cucco.