We all remember our gaming beginnings and how passionate we used to be when it came to gaming. If we closely observe, we will see that many things have changed since gaming began. First and foremost, the graphics of the games and their properties have significantly changed. Sometimes, we just want to play the games that once made us so happy. However, there are a few things you should know before you decide to grant your nostalgia wishes. You will need to install the software that will help you run the game and make certain adjustments; otherwise, your game will not load. Here are a couple of games you will certainly want to try out.
Best retro games
Super Mario Bros. 3, SNES, 1993
Nintendo created the platform game, which it subsequently updated with the secret-filled Super Mario Bros. and then replicated with Super Mario World. Super Mario caused a complete shift in the gaming industry. These two are the most popular side-scrollers of all time, and it is not a good thing to separate them. These retro games are so close to gaming perfection that you will wish to find old video games that will remind you how things were done back then, even though they are nothing like the super popular games of our time. Once you try SMAS once again, you will see why talking about these games is certainly worth the hype.
The Legend of Zelda: A Link to the Past, SNES, 1992
Gaming history goes deep into the 1980s, and it presents a special feeling when you try them for the first time. It is like reviving a fragment of time and reliving some of the best years of your childhood. If you've ever played the SNES, you'll understand how it feels. This Link's epic quest made things exciting again. Hyrule, rife with secrets and surprises, is a real delight to explore. You will be fascinated by how both dark and light worlds complement each other, and just like these days when you will be given a nudge in case you wander too far, in this game you will be encouraged to get gloriously or hopelessly lost, and you should know that you will have a bunch of time to do so.
Tetris, Nintendo Gameboy, 1989
Nintendo Gameboy. It appears strange that you can become so engrossed in figuring out the best way to arrange a bunch of coloured blocks and think about how to successfully arrange them to form a perfect square. The best feeling was when you played this absolute classic on the machine that was technically incapable of showing more than four shades of greenish grey. However, the Game Boy version, which was invented by Alexei Pajitnov, was simply a perfect combination that brought together the gaming experience and the hardware specially designed for this purpose.
Sonic the Hedgehog, Sega Mega Drive, 1992
Sega has proved itself to be a very worthy rival to Nintendo's Mario with his Mega Drive debut. This game was an absolute swagger with its loops, clever environmental tricks, and corkscrews. With a copartner Tails, whose real counterpart, Miles Prower, represents one of the most iconic gaming puns, this amazing adventure was among the most fascinating ones from the 16-bit era, and Sonic will still leave many modern games far, far behind.
Super Mario Kart, SNES, 1992
Despite the fact that everyone has a favourite Mario Kart, Mario from the four-player thrills simply hits differently. Mario Kart 64 all the way to the weaponized mayhem of Double Dash is something that will make you confirm the previous claims that the top spot of the gaming world is reserved solely for the SNES. This game is like a fine wine; it has aged beautifully, and unlike any of its successors, every single win is still hard-earned. This is still gaming's finest spin-off.
Space Invaders, Arcade, 1978
An old man on this list. You need to forget Gears of War, aka Taito's classic dating back to 1978, which was the first cover shooter, while you are trying to protect yourself from the approaching extraterrestrial force. Your pulse will be spiked all along with the music intensifying with the aliens approaching and blasting the flying saucer, which is as satisfying as the Call of Duty headshot.
Grab your retro control pad
It seems that the games from previous eras had a charm that today's games do not. Even though gaming development has become a huge industry with many finding their niche, retro games still hit differently when it comes to the genius of their concept and technical execution.
Share this post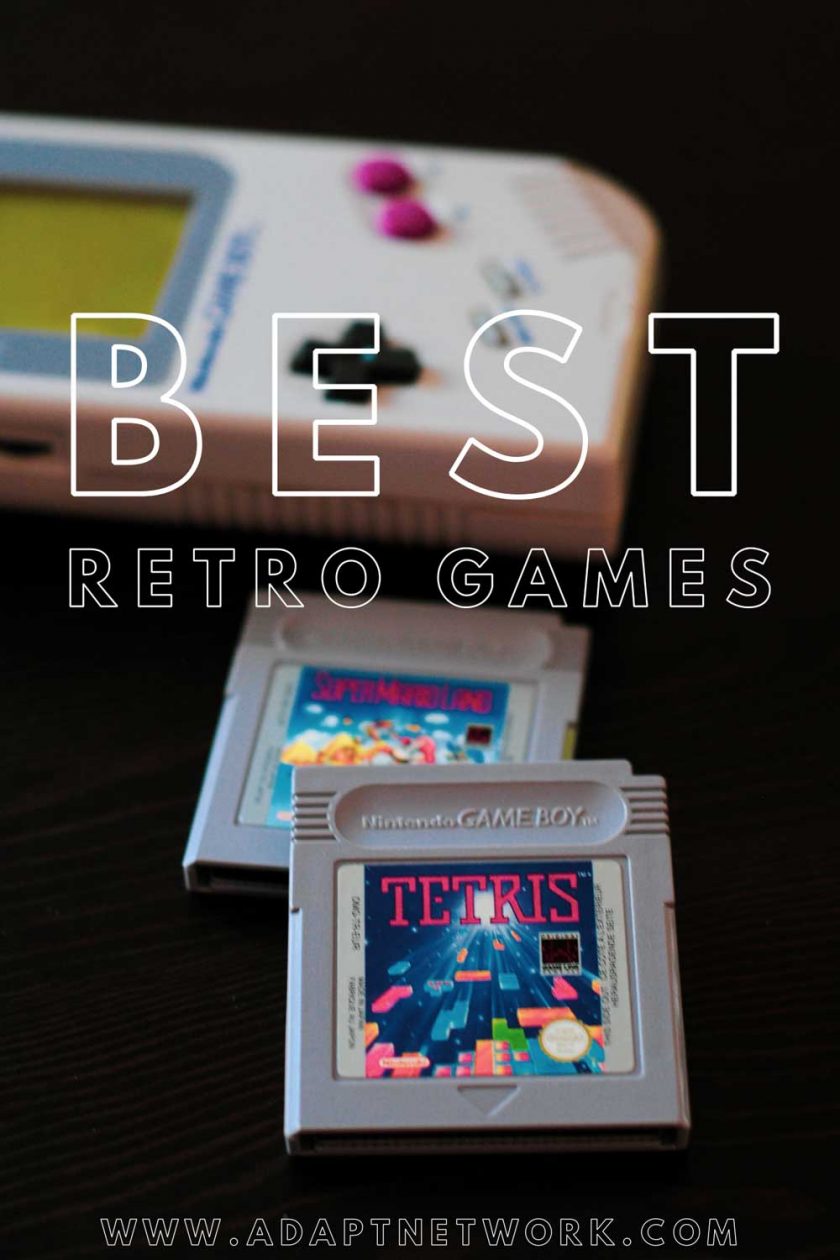 Featured image: Created using photo from Hello I'm Nik/Unsplash