Seek is an augmented reality, location-based treasure hunting app. It's like PokemónGo, but instead of winning pretend animals you can actually find and win cash, rewards and gift cards.
Initially launched in Utah, the app is now available across the US and in 52 countries. We spoke to CEO Jon Cheney to find out more:
1. Tell us about the app. What inspired its creation?
A year ago, a good friend of mine (Mike Snow) and I started a treasure hunting company called Treasure Company. We both love the outdoors and adventure, and we wanted to create a company that would allow us to enjoy that, and at the same time, bring others along for the ride. So in February last year, we picked out a cool spot that we loved to visit, and we hid $100 in coins (treasure) and then released the final clue on our budding Facebook page. We had released a few clues earlier in the week, so people knew in which canyon the treasure would be, and within about 15-20 minutes, the treasure had been found by a dad and his two boys. They were so excited about solving clues and actually finding real treasure, and we knew we had started something special.
The following month, we hid $200, and then $350, and then $600, and then $1,000, until finally in September, we had 10 sponsors, and we gave away $10,000 cash as well as $15,000 in sponsor prizes. It was a huge event, and a big success! In about May, we were growing quickly, and we knew that this was something we wanted to expand beyond Utah, so we started looking at expansion plans. We quickly discovered that it was going to take a lot of time, man power, and money to expand even to states that were just next door to us. We knew we could grow, but in order to scale quickly, we decided that we should build an app that would allow us to do the same thing as Treasure Canyon, but do it virtually. Not too long after we made that decision, PokemonGO came out and turned the world on its head. PokemonGO was very similar to our app idea, except that it added in augmented reality. We decided to add augmented reality into our plan, and we moved forward.
2. How long did it take to develop? What challenges did you encounter?
As we moved from planning phase to development, we knew we were going to need some help. Neither Mike nor I knew how to code, so we started calling some development firms to see what it would cost to put this together. After getting bids ranging from $400,000-$1,000,000, we knew that we would need to raise some money. We went out and began pitching the idea to several investment firms around the area, and while this was going on, we had a couple local articles written about us.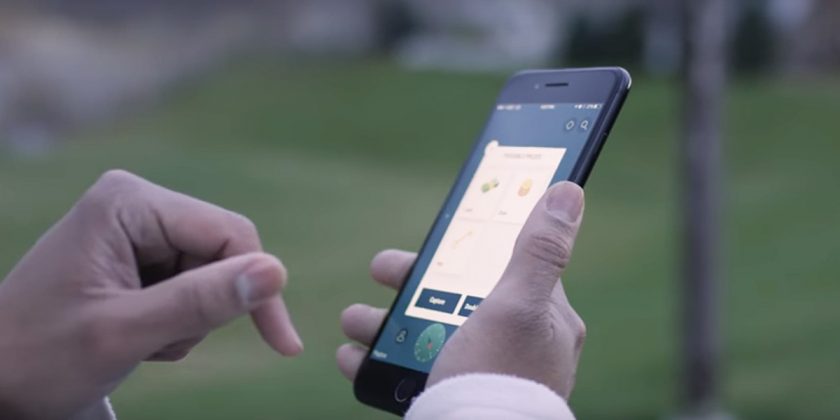 One of my old friends reached out and said that he might already have some of what we were trying to build for Seek. Long story short, we combined forces, and within about two weeks, we had a prototype and an amazing CTO that could help us continue forward. After that, we raised $100,000 and proceeded to build out the rest of what we needed. We had saved hundreds of thousands of dollars by finding a killer CTO to join our team, and we were able to launch on the app store.
Building an app is an insane process, especially when you are doing things that very few have done before. We had to pull talent from literally all four corners of the earth to get the music composed, the animations created, the back end, iOS, Android, and so much more all developed to where it would be ready for launch. We took about four months to fully develop the app, and by the end, over 20 people had worked on it. And all that just for version 1.
3. How does it work? What type of prizes can be won?
The Seek experience is simple. You open the app and are presented with the Seek Map. When you tap on the compass, the app will drop dots onto the map around your GPS location. Each dot represents a treasure chest location. You then have to physically navigate to the chest locations, and when you get close enough, you can tap on the chest, click "Capture," and then use augmented reality to locate the chest. Tap on the chest, and it opens up, revealing the prizes within.
Prizes can be anything from in-app rewards to help you progress further to cash, to TVs to Amazon gift cards, blenders, and more. We also have local businesses offer rewards in the app to drive brand awareness and motivate users to go into their store/restaurant.
4. How have users responded?
Users LOVE the app. We have about 170 reviews on iOS and Android, and over 90% of them are 5 stars! People love that it helps them get outside and be active. They love that it actually rewards them for being out there, as opposed to PokemonGO, which only delivers digital, useless creatures. PokemonGO is just a game, and that's fine for those that are into Pokemon, but Seek offers all of the same health and experience benefits while adding real rewards into the equation.
5. How do you plan to ensure users are kept interested in Seek? – Especially after the popularity of Pokemon Go waned.
When people win, they are hooked! There are a lot of different levels of prizes, and they are only going to get bigger as we have more users and can afford to go bigger. Our goal is to give away $1,000,000 to someone in the app within the next year, and I can promise you that we will hit that goal.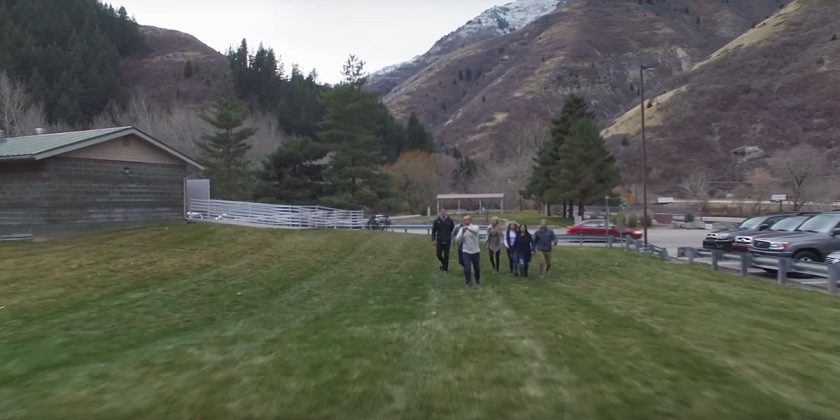 PokemonGO fell away because people that don't love Pokemon realised that they were just wasting their time. And eventually, the fad will go away, and there will be nothing lost. Seek will be adding local, national, and global competitions where people can compete against other Seekers and win real cash and prizes.
6. What's your plan for 2017?
2017 will be a year of tremendous growth. We hope to hit 50,000,000 downloads this year, while providing an incredible experience to all of these users! What Seek cares about most is helping people go on incredible adventures, and we provide the extra motivation to make that happen. Better prizes can be found in the mountains, canyons, parks, monuments and cool places all over the world. We hope to have everyone go on more epic adventures in 2017 through Seek!
Click here to download the Seek Adventure app.