Nearly 2000 iRacers participated in the inaugural iRacing 24 Hours of Le Mans last weekend in an online race that saw more than 486 teams of sim racers participate in the twice 'round the clock event. Utilizing iRacing's unique "driver swap" feature, competitors from around the world swapped driving duties in the same virtual car over the course of a race that produced a staggering 134,808 total laps of the virtual Circuit des 24 Heures du Mans. Not all 486 cars were on the same track at once of course; the overall event was divided into nine "splits" of 54 cars apiece based on the experience and record (iRatings) of each team of drivers.
The Race
Watch the full 24-hour stream below:
Category Winners
Fittingly, the winner of the top-rated split was piloted by an international contingent of sim racers from Germany, Finland and California as VRS Coanda Simsport capped an impressive season that included world championships in the iRacing World Championship Grand Prix Series and Blancpain GT Series.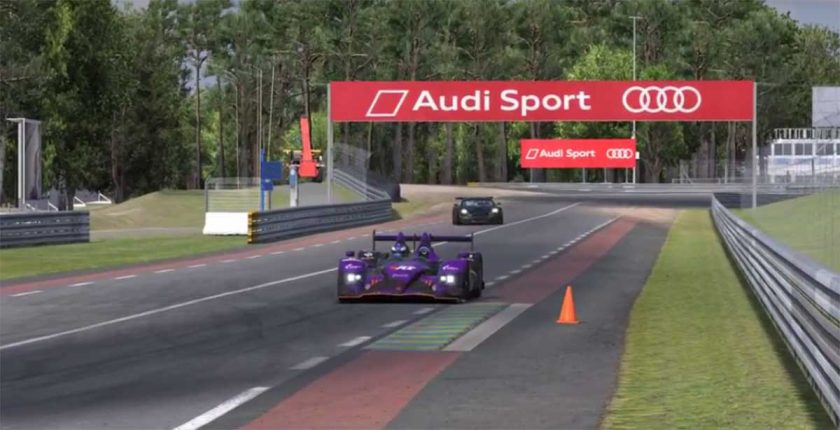 In this case, Andreas Werner, Martti Pietilä and Mitchell DeJong drove the VRS Coanda HPD ARX-01C to victory over the similar Friction Racing entry of Marcus Hamilton (UK & Ireland), Tom Ward (UK & Ireland) and Frederic Evers (France) with CoRE Sim Racing's Santeri Kallunki (Finland), Thomas Arends (Benelux), Maxime Pauly (France) and Isaac Price (UK & Ireland) coming home third in a race that saw the podium finishers complete 391 laps apiece.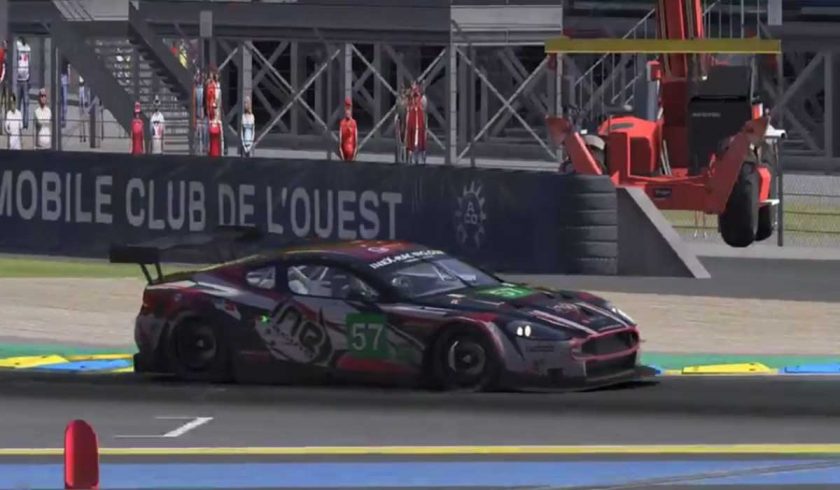 Top honors in the GT1 class went to the ineX Racing Aston Martin DBR9 of Dave Gelink (Benelux), William Levesque (Canada) and Phillip Ellis (DE-AT-CH) who edged the SimRC.de Iris Aston Martin of Evan Merrill (New York), Stefan Seitweger, Leonardo Corti and Sven Deml (DE-AT-CH) with UK & Ireland's Simon Trendell, Jamie Wilson and Danny Conlon coming home third in the Team Chimera DBR9.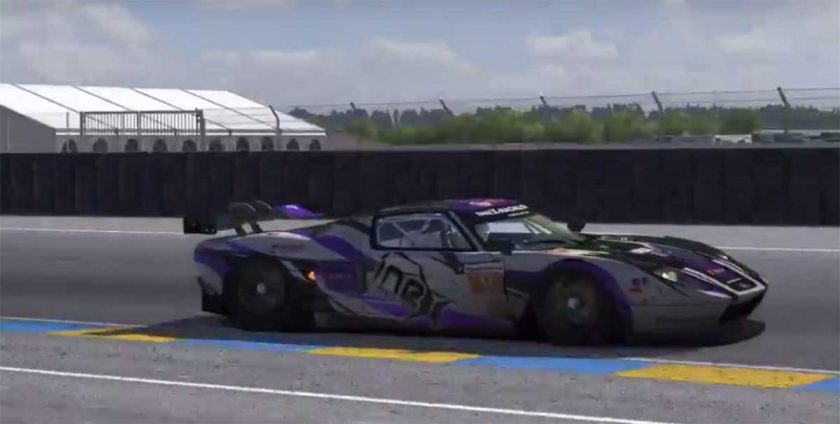 ineX also captured the GT2 honors as P.J. Stergios (New England), Justin Brunner (Indiana), Phillip Diaz (Florida), Nathan Schartner (Canada) and Aleksi Elomaa (Finland) brought the ineX Ford GT to the checkered flag one lap ahead of the Fenix Autosports Ford of Joris Thielen (Benelux), Jon Hall (California), Alvin Nieves (Plains), Kimmo Suominen (Finland) and Jonathan Fuller (Midwest) who edged Shinya Michimi and his eponymous team including Kresimir Presnicki (Central Eastern Europe), Vincenzo Amico (UK & Ireland) and Filip Mitrevski (Central Eastern Europe).
Finally, a big shout-out goes to the Ironman of the race – Central Eastern Europe's Laurynas Cerneckas – who clocked some 270 laps at the wheel of the Simuliatoriu Akademija HPD ARX-01C en route to a fifth place finish.
Endurance and Special Event Series
The iRacing 24 Hours of Le Mans was the tenth and final event in iRacing's annual 2016 Endurance and Special Event Series featuring online versions of classic events like the Indianapolis 500, Italian Grand Prix and Bathurst 1000. The 2017 edition of the series kicks-off in January with the third annual iRacing 24 Hours of Daytona.
Featured image: The start of the iRacing 24 Hours of Le Mans.
Article by David Phillips, in association with iRacing.