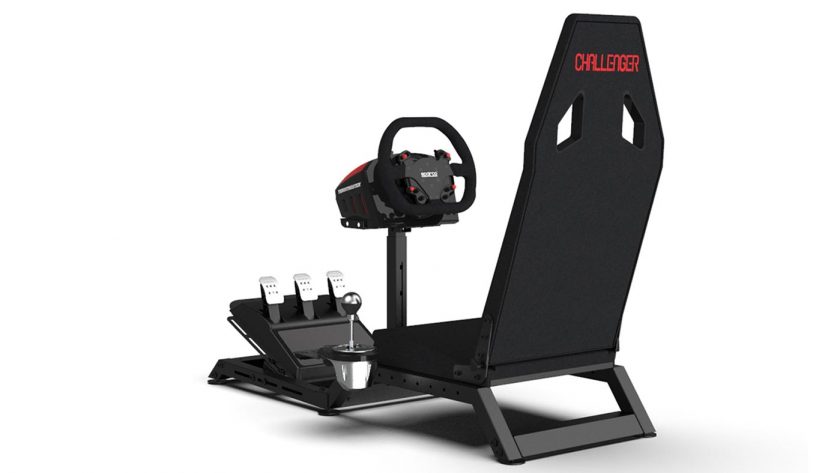 Following the E3 launch of Next Level Racing's Wheel Stand DD—a wheel stand built to withstand the shear forces of direct drive wheels—the racing simulator brand has announced its cheapest ever complete sim racing rig, aptly named the Challenger.
Aimed at entry to mid-level sim racers, the Next Level Racing Challenger cockpit will be available for £299 (UK) / $349 (US) / €349 (Europe) / $499 (Australia). At about £100 more than the turbo-charged deck chair that is the Playseat Challenge (its similarly named competitor), the NLR Challenger sits at a competitive price point.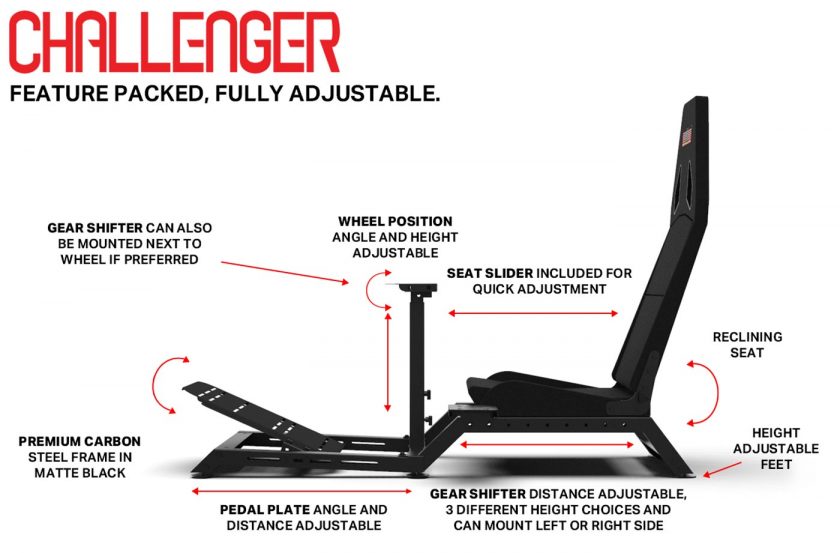 Built on a powder-coated carbon steel frame, the Challenger comes complete with a reclining Alcantara seat, that's mounted on a seat slider for full adjustability.
The wheel mount looks similar to the one used in Next Level Racing's entry-level Wheel Stand Racer and features both height and angle adjustability. Unlike the stand-alone wheel stand, however, the complete cockpit comes with a pedal plate that can be adjusted in both angle and distance.
To top things off, the rig comes with a gear shifter plate that can be mounted next to the wheel or seat (my preferred setup). It can be mounted on either the left or right side and has both height and distance adjustability for fine-tuning.
Next Level Racing says that the Challenger cockpit can support sim racers up to a max weight of 150 kg (330lbs) and can be adjusted to suit heights of 120 – 210 cm (4ft – 6ft 9 inches).
Optional extras include a monitor stand and lockable wheel casters.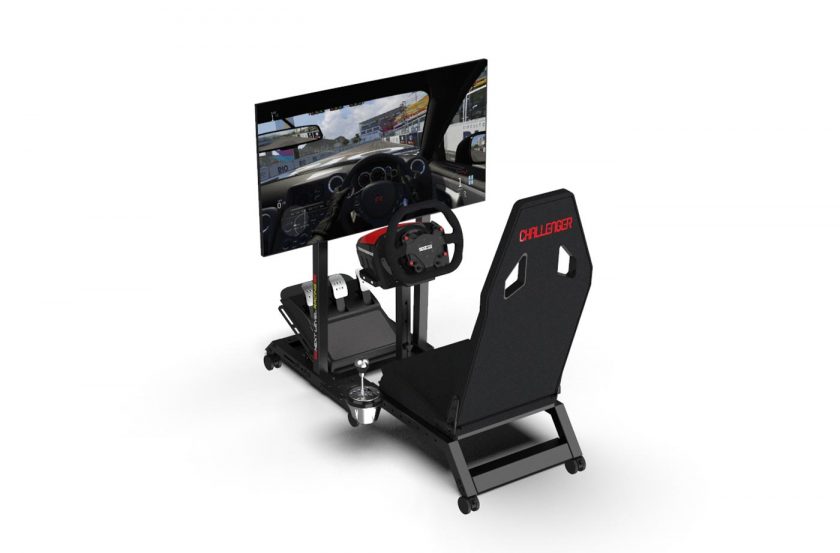 If it drives as good as it looks, I think that the Next Level Racing Challenger cockpit will be a great choice for sim racers looking for a complete sim racing rig on a budget.
We'll be getting hands-on with the NRL Challenger soon, so stay posted for that.