A few months ago, Next Level Racing announced that it was getting into the aluminium profile game—with a new range of premium sim racing rigs, called the Elite series. From the teaser video, we got a few glimpses of one of these rigs (the F-GT Elite). But, apart from a quick peek at some custom angle brackets and bespoke plate sections, there was very little to go on.
The team over at Next Level Racing had planned to unveil the full Elite series in June, ready for an August 11th launch. However, manufacturing and shipping delays, related to Covid, have pushed the launch back until September.
Don't despair though, because the Aussie brand posted an update yesterday, finally giving us a look at the entire F-GT Elite cockpit (below).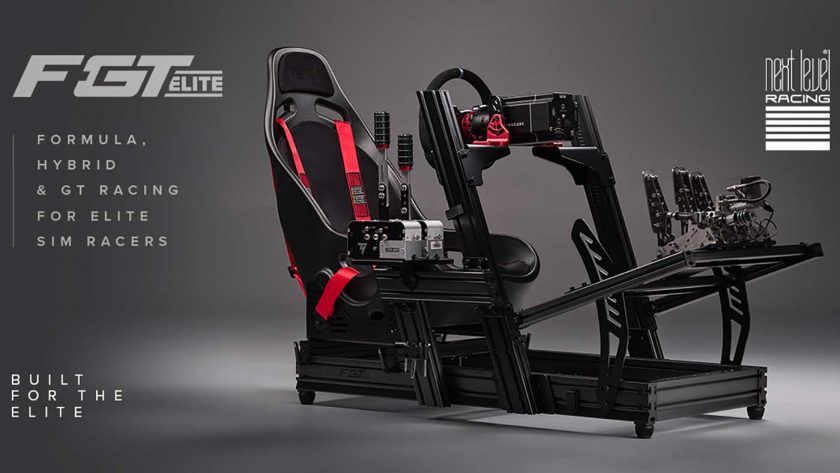 The first thing that stands out are the huge pedal deck uprights—clearly designed to provide a wide range of angle adjustment when switching between GT and formula driving positions. The minimalist bucket seat also looks the part; echoing the minimalist design of F1 seats. Also of note is the mention of a hybrid seating position. Presumably, this will replicate the driving position of LMP1 and LMP2 cars.
Overall, the Next Level Racing F-GT Elite looks like a beast of a rig. Let us know what you think in the comments below.
Featured image: Next Level Racing