Next Level Racing has been on a bit of a product release spree of late, having just launched two wheel stands and the Challenger sim rig (aimed at newbie and intermediate sim racers).
It's been great to see the Australian brand focus on the entry-level side of the market; with sim racing being taken more seriously by the motorsports industry, the eSport is gaining wider popularity within both the gaming and racing communities.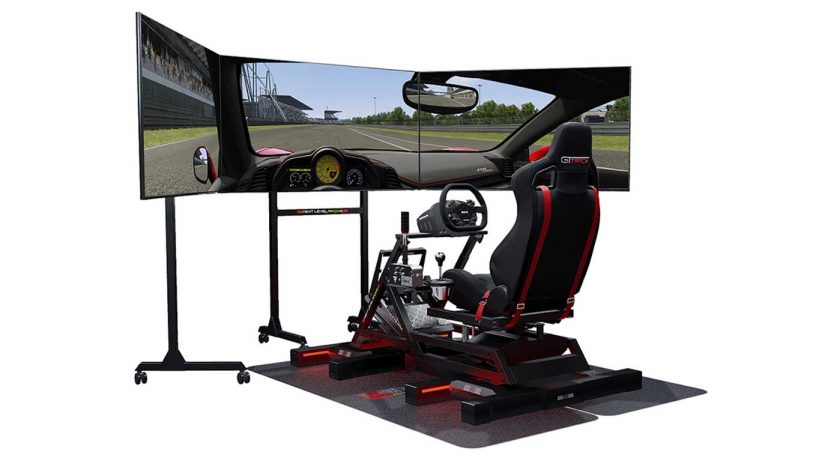 That being said, it's hard to hide my excitement about NLR's latest endeavour into the world of motion platforms—clearly aimed at the high-budget end of the market.
The brand's existing motion add-on, the Motion Platform V3, is already pretty good. But it only provides seat motion, which limits the amount of information the driver can obtain from it.
The Traction Plus platform works on top of the V3; by adding sideways motion to the whole rig it provides useful feedback to the driver about how the car is behaving on track.
The sliding concept behind the new platform enables sim racers to feel sway, surge, roll, pitch, understeer and front traction loss, oversteer and rear traction loss, power sliders and drifting, partial heave and vehicle/road effects.
Motion feedback as extensive as this has previously been reserved for expensive custom builds or pro race team sim rigs. The Traction Plus will still set you back £5K / $6K (US), but it's cool to see technology like this being brought to the consumer market. Plus, NLR has taken a modular approach so that you can upgrade your rig over time.
The platform was designed from the ground up over 4 years and includes over 2000 components! It's being manufactured in Europe by MotionSystems and has been developed purely for simulation rather than just using commercial actuators (and adapting to simulation).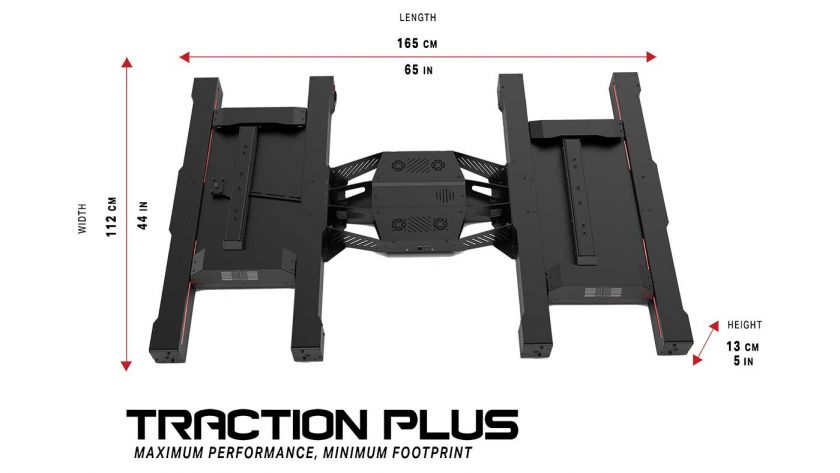 You'll need a fair bit of space for the platform—with a footprint of 112 cm by 165 cm—but NRL says that the Traction Plus is the quietest motion platform in its class.
NLR is also shipping click and play software specifically made for the V3 and Traction Plus. The software uses telemetry data to give realistic and accurate profile cues and allows users to change all settings at a click of a button. For those of us that like getting more hands-on with each setting the profiles for the platform are highly customisable and can also be used with flight sims and Next Level Racing's upcoming flight cockpit (yep…you heard it here first).
We've already seen the Motion Platform V3 being adapted to suit DIY rigs. With standard mounting holes on top of the Traction Plus, I'm looking forward to seeing people modify it to use with their own cockpits as well.