Nintendo have finally revealed more information about their new console, the Nintendo Switch. One of the highlights was the announcement of a new sandbox Super Mario game, called Super Mario Odyssey. It's the next 3D Mario game to join the franchise's impressive list, and from the trailer, I would say that it's on the same level as the N64's Super Mario 64 was, back in 1996.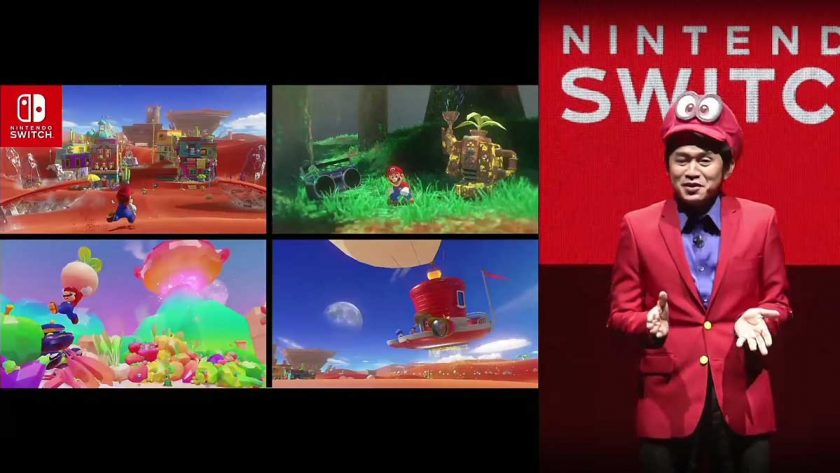 Yoshiaki Koizumi, producer of Super Mario Odyssey, said in this game Mario has jumped out of the Mushroom Kingdom and journeys "to an unknown world."
Koizumi also said that Mario's "mysterious cap" that now has eyes offers "action that can only be experienced on Nintendo Switch." We're excited to find out more about this—maybe this involves camera or motion controls.
In the gameplay trailer Nintendo showed Mario running around a city populated by people (reminiscent of New York), a forest with huge trees, and possibly Bowser in a wedding suit—you can't knock Bowser for his effort over the years—he never gives up.
The story looks to follow the same lines as other Mario games—Bowser kidnaps Princess Peach and Mario goes on an epic adventure to rescue her. Not that we mind of course—we play Mario games for their fun platforming action, not the story-line.
Gameplay for the new Super Mario was spotted in the first Switch trailer along with gameplay for Mario Kart 8 and Splatoon.
Super Mario Odyssey has a launch window of holiday 2017. We're excited to get some hand-on gameplay—let us know your thoughts on Mario's new game in the comments.