In an effort to boost cycling safety by increasing the number of cyclists that wear a bike helmet, designers are trending towards creating bike helmets that easily pack away in your backpack or satchel.
Recently, for example, we took a look at the Park & Diamond baseball cap bike helmet. In order to tackle the packability problem, it utilises a 'soft' proprietary shell, which collapses to the size of a large water bottle.
London-based startup Cyclo Technology has taken a different approach when developing its new packable bike helmet, the Cyclo. The team, a small group of ex-Aston Martin and Boeing engineers, found that people look for packability rather than foldability specifically.
By replicating the form of other objects that go into a person's bag, such as a laptop, they developed a unique 'flipclip' mechanism that allows the user to detach the top section of the helmet, flip it, and clip it into a neat package within the helmet body.
The inspiration for the product came when the brand's co-founder, Josh Cohen, used a hire bike in London. Despite sticking to the cycle lanes, he found the experience of riding without a helmet pretty scary.
Cyclo bike helmet: Honeycomb structure
Inspired by nature, the helmet is built around a honeycomb structure. Traditional bike helmets are made from EPS foam which releases the energy back to the user's head during impact. In contrast, Cyclo says that its honeycomb structure is 68% more effective at impact control by dissipating the impact force.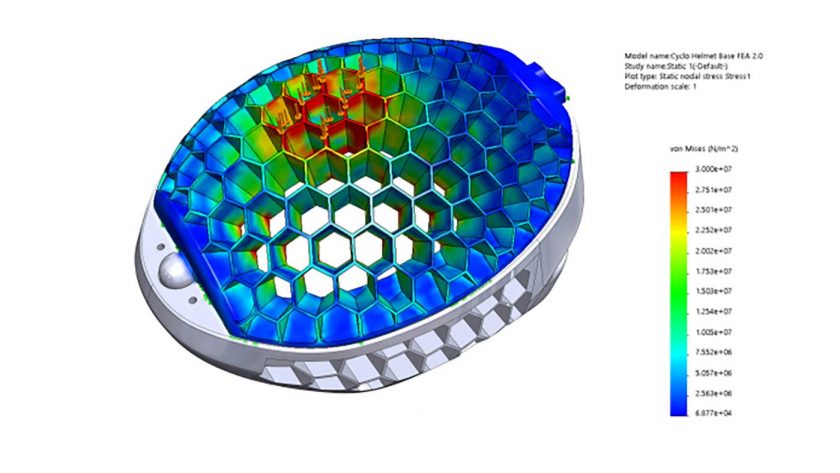 By employing a new injection moulding process, the team has also been able to produce the entire honeycomb cell structure from a single formulation of ocean and land recycled plastic. Each helmet contains 20 plastic bottles which would otherwise be damaging the planet.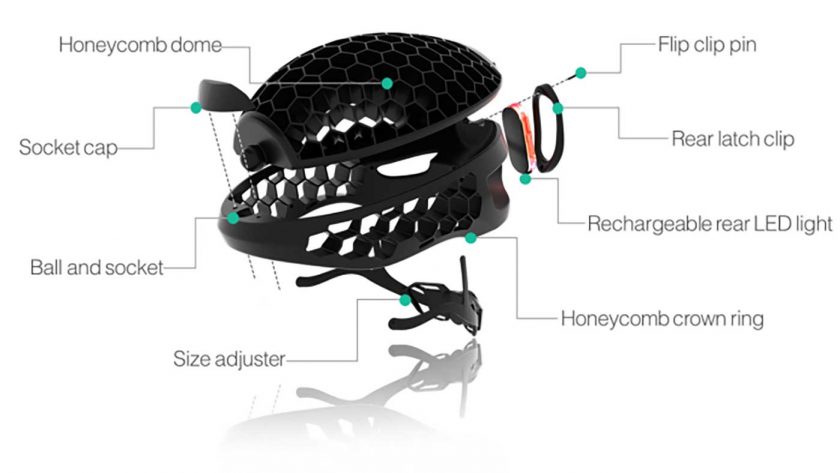 Cyclo bike helmet: Availability
Due to innovative production techniques, the helmet is surprisingly affordable and has already hit its crowdfunding target. That being said, there are still 40% discounts on offer, meaning you can pre-order the Cyclo for just £36 (UK) / $45 (US).
For more information on the Cyclo helmet, check out the Indiegogo campaign.