Environmentalists have warned that the rise in disposable face masks being used to prevent the spread of coronavirus is adding to the glut of plastic pollution threatening the health of oceans and marine life.
An early warning sign of this trend came in February, when conservation group OceansAsia posted a video showing discarded surgical masks they discovered on Hong Kong beaches.
In search of a sustainable solution, and in light of N95 face mask shortages, many people have turned to their trusty neck tube or scarf. While something is probably better than nothing, as Outside reports, this is not an ideal face covering to protect you from viruses.
The G95 Bioscarf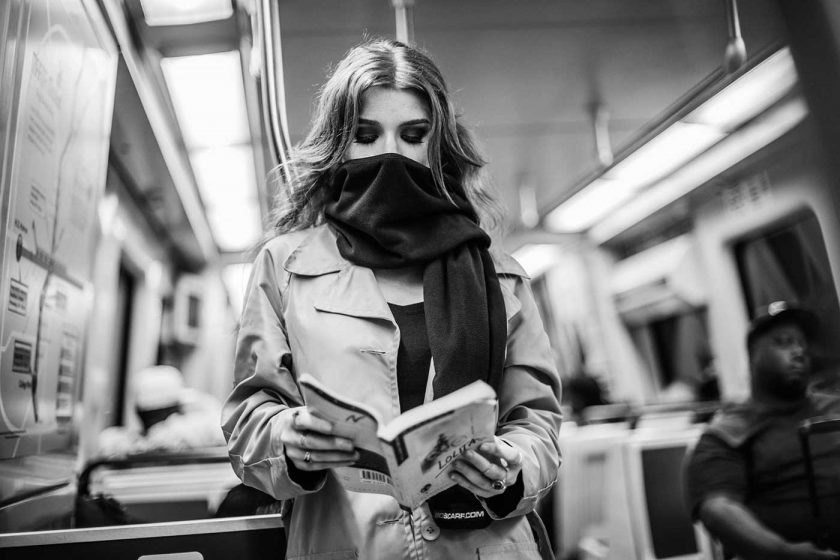 It's for this reason that American couple Carlton and Hazel Solle created the G95 Bioscarf, which has a built-in filter that provides better protection against airborne particles than a standard N95-rated mask.
Based out of Georgia, the couple came up with the idea after Carlton became ill following a business trip to China. A doctors visit revealed that he had most likely gotten sick on the plane or from air pollution. So, they founded a startup and, in 2017, began sending free shipments to journalists covering the California wildfires.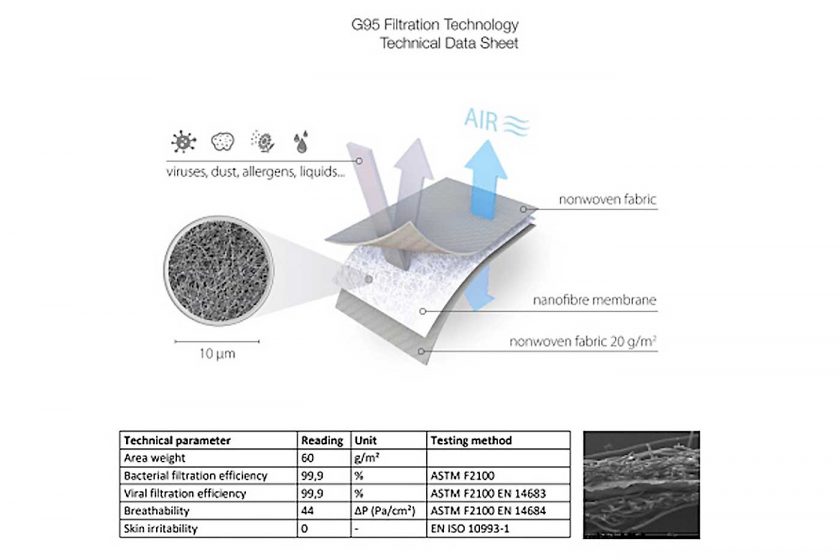 The G95 filtration technology used in the Bioscarf works by combining a nano-fibre layer with spunbond and meltblown technologies. In a test by Nelson Labs, the material was shown to filter out 99.75% of all airborne particles 0.1 microns and larger. In comparison, standard N95-rated filters block out at least 95% of particles 0.3 microns and larger.
In the video above, from a KHOU 11 news segment, Dr David Corry—professor and chief of immunology, allergy and rheumatology at Baylor College of Medicine—reviewed the study. He concluded that "in a perfect set of conditions the Bioscarf will remove virtually any infectious organisms you can imagine." Of course, 'real world' filter effectiveness depends on how the garment is worn—though, the same can be said for a standard mask.
Does the Bioscarf protect against Coronavirus / Covid-19?
A note on the company's FAQ page reads the following:
There is no silver bullet when it comes to the Coronavirus / Covid-19. You need to be diligent cleaning, disinfecting, washing your hands and limiting your social interaction. If and when you have to interact with people, our G95 gear can help protect you. All our gear has better protection than an N95 rated filter. N95 means that it blocks out 95% of particles 0.3 microns and larger. All our gear has been tested to filter out 99.75% of all particles 0.1 microns and larger.
A sustainable alternative to disposable face masks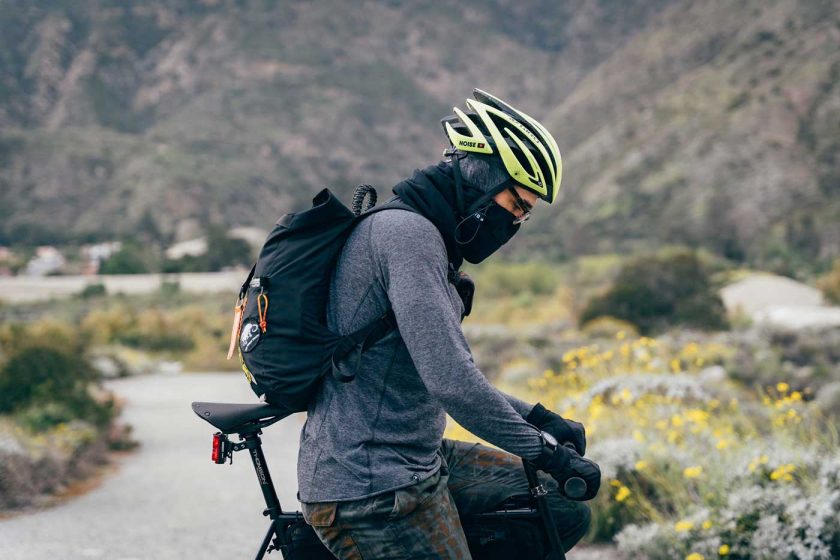 As well as the Bioscarf, the company now produces a range of protective gear from its factory in Michigan, including a neck tube and a hoodie (which features a G95 filter in the hood).
With a focus on sustainability, the company's cold weather gear is made out of recycled plastic bottles and the warm weather gear is made out of hemp.
Perhaps most impactful, G95 gear can be washed over 50 times before the filtration efficiency starts to decrease. In fact, they can be washed 100 times and still be rated the equivalent of an N95 because the filtration technology is, as Carlton told our friends at GNN, "like N95 on steroids".
In light of the coronavirus pandemic, the company has also launched a reusable, washable face mask. Designed for healthcare workers, it features a rugged exterior fabric that is water-resistant and anti-bacterial and is less costly than the Bioscarf or Biogaiter—retailing for $25 (£20).
The company is also launching the 'Wrap The Warriors' program to donate 20,000 of these masks to front-line workers, effectively replacing one million single-use disposable face masks.
According to the G95 website, face masks will ship in 4-6 weeks (so late May–mid June), while scarves and gaiters can ship in two weeks.
I reached out to G95 and will hopefully be able to bring you a hands-on review of the scarf and head tube soon. In the meantime, let us know what you think about the concept in the comments below.