I'm not sure which pro started the trend, but for as long as I can remember, the vent holes in your bike helmet have always been the second home of your cycling shades when the light starts to fade or the weather takes a turn for the worse.
The problem, as I've noticed more and more while testing various cycling sunglasses and helmets, is that it can be quite uncomfortable to ride with your sunglasses poking through your helmet for any extended length of time. Sure, your jersey pocket is an option, but I feel uneasy stuffing an expensive pair of sunnies into a small pocket next to two energy bars and a mobile phone.
KOO Billy clip sunglasses mount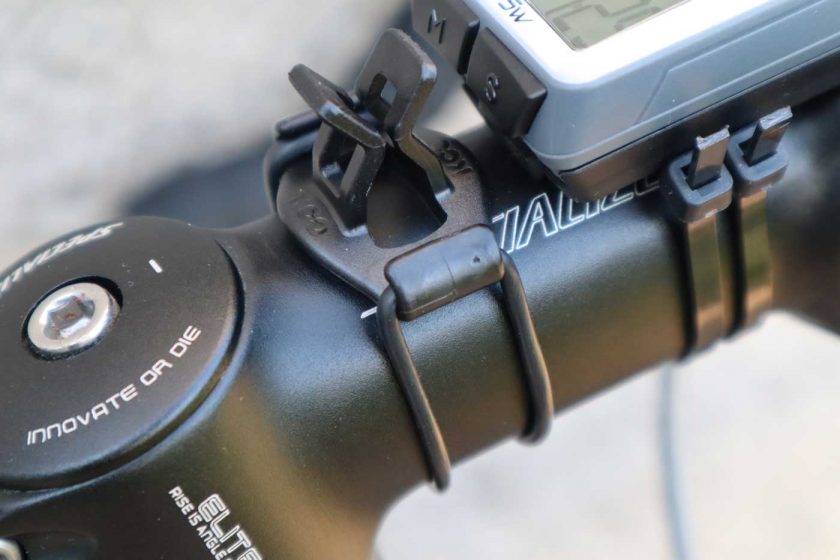 That why KOO—the sunglasses arm of helmet brand Kask—has launched a stem-mounted storage solution for your sunglasses.
The KOO Billy clip is a simple piece of kit consisting of a plastic clip and a rubber O-ring to secure it to your stem or handlebar. The sample we got came with two sizes of O-ring and a rubber pad that sits under the clip to prevent it from slipping.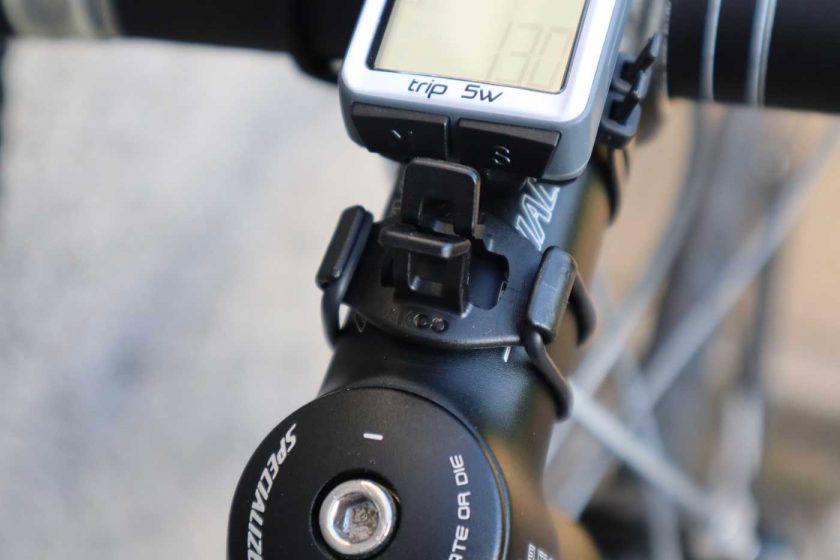 As with other bike accessories that use elastic or zip-tie fixings, installation was straightforward. I did find it a little tricky to hook the O-ring in place while it was fully stretched around the stem, but once I managed to do that the Billy clip stayed securely in place.
Officially, it's only rated for low-speed riding on the road. However, I found the clip to be quite secure on a few different pairs of glasses and didn't have any problems cycling downhill roads at speed.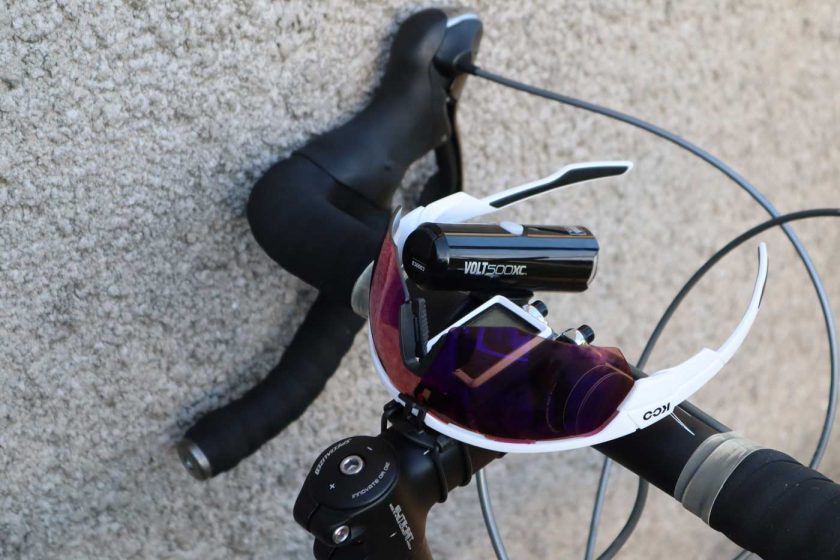 At just 4g, there's no need to worry about adding weight to your carbon steed. Plus, the clip doesn't take up much handlebar real estate so you can easily squeeze it between your bike computer/gps, light and other gadgets.
Designed with KOO's range of cycling sunglasses in mind—including the KOO Open Cube, Open and Orion—the Billy clip will also work with other framed sunglasses on the market. Completely frameless glasses won't stay in place, but you should be able to find something for the clip to securely clasp on most other shades.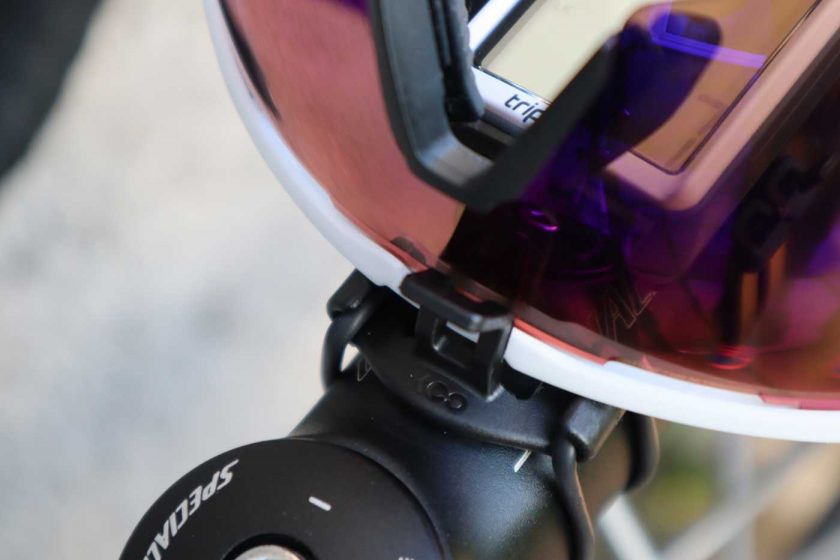 If you have sunglasses with a wider frame, then popping them into the Billy clip can be a little tricky at first—there is certainly a knack to it (as you can see Alberto Contador demonstrating in the launch video).
Apart from that, there's not much more to say about the little Billy clip. It might not be to everyone's taste, but for those who want to keep an eye on their expensive cycling shades rather than poke them through a helmet or stash them in a jersey pocket, it's a useful bike attachment.
The clip could also prove particularly useful for triathletes and time trial riders wearing vent-less TT lids and pocket-less skinsuits. The Billy sells for £20 / $24—pick one up from KOOwold.cc.