A good coffee doesn't have to be sacrificed when you go camping. That's thanks to companies, like Wacaco, who have been developing camping specific coffee makers and grinders for years. Now a new company wants a chunk of the market and its grinder promises to deliver a perfect cup of joe and a little bit extra.
Introducing the LUME
The LUME Coffee Grinder is a new and innovative device that makes it easier for campers to make a cup of quality coffee. It's fitted with a burr grinder which is able to grind coffee beans to a precise and consistent size. This consistency results in a brew that's comparable to those produced by the best kitchen-top coffee machines.
Another advantage is that campers can take the coffee beans whole, rather than pre-ground. Ground coffee can lose flavour and go stale in as little as 20 minutes, while whole beans can be stored for a much longer period of time.
At 623g (22 ounces), LUME is one of the lightest auto-grinders on the market and despite its size, about the size of a water bottle, it sure does pack a lot of power. Powered by a rechargeable battery, the company claim that LUME will grind enough beans for about 50 cups of coffee at full charge.
Camping lantern
On top of this, LUME doubles up as a camping lantern. At 150 lumens, it provides ample light to read by or light your way to the campfire and lasts about 20 hours of illumination on a single charge.
Sometimes combining two products into one can reduce the products overall quality. But LUME appears to have perfected this by crafting a very useful, portable and lightweight device. You can currently pre-order a LUME on Kickstarter for £60 ($79), with an estimated delivery date of January 2018.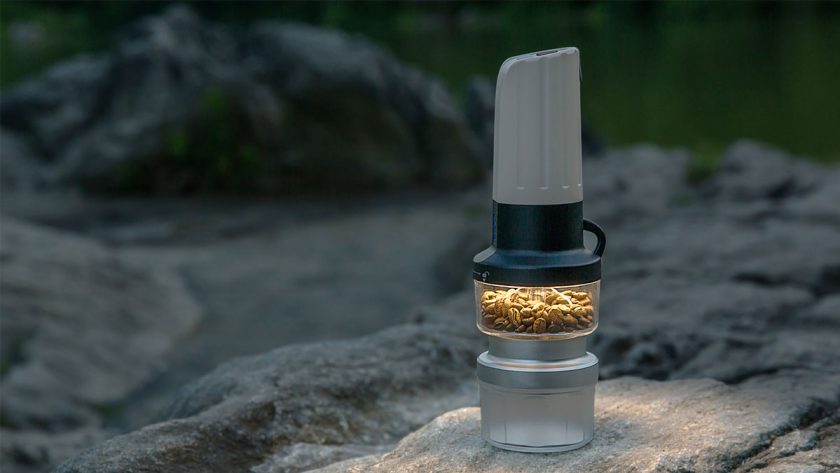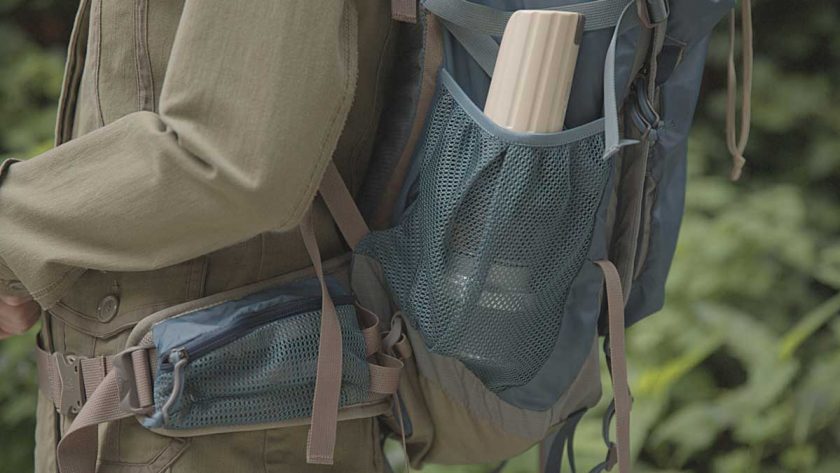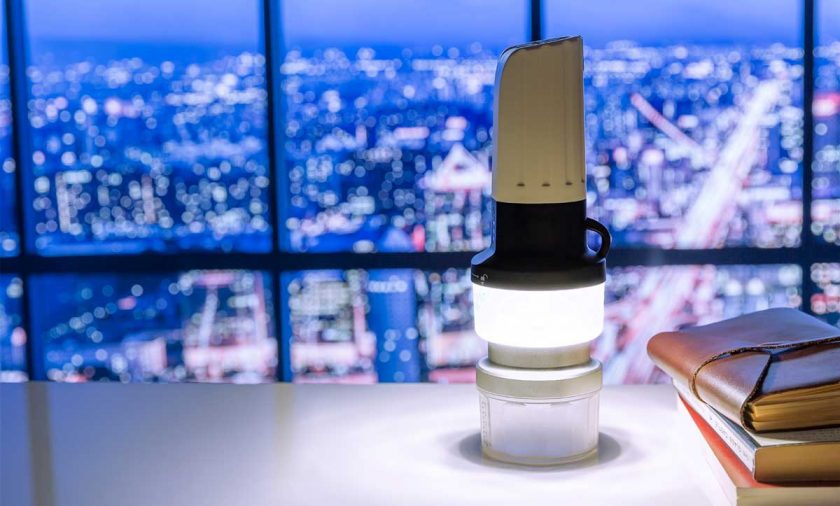 Featured image and photos: LUME/Kickstarter