We have all seen metal detectors being used in cartoons as children, and then in movies. The allure and attraction that has become synonymous with this electromagnetic instrument are also attached to connotations of great wealth, especially after seeing our little cartoon friends find mountains of treasure using this device. However, its uses extend much further, with the device witnessing popularity during The Great War, when soldiers used it to detect landmines and weapons in their vicinity. Although the uses of this instrument may reach as far as the food industry—used to detect foreign bodies in food—what you must know right now is what to consider before you pick your own detector.
1. Types of metal detectors
There's no such thing as a one-size-fits-all metal detector. Depending on your needs and uses for it, you will first have to consider the type of metal detector you want. There are three main types of detectors that are popular and prominent on the market:
VLF (very low frequency)
This type is one of the most widely used detectors due to its several different functions. It has two distinct coils; the transmitter and the receiver. The first coil, the transmitter, sends out a very low-frequency magnetic field into the ground, and the receiver picks up a magnetic signal from the detected item that's buried under the ground. The VLF detector can filter out signals from some metals, making it easier to look for and find the item you want.
PI (pulse induction)
Sending signals deep into the ground, the PI detector is largely used to find materials like gold. Still, it can be used to find and detect weapons, as well. It's considered to be a great security-checking tool, as it can distinguish between the types of signals it's picking up. This type is typically more expensive than other models.
BFO (beat-frequency oscillator)
The beat-frequency oscillator technology is considered the simplest of detectors and you will find it used in a lot of areas. This type has two coils placed closely together. The first coil sends an alternating low-frequency current, which is produced by the oscillator, and the second picks up the magnetic fields from metal.
There are more types of detectors, some being specific to one function. Such a detector is the gold and relic hunting detector, which uses VLF technology. There are also waterproof metal detectors and detectors designed for beginners.
2. big display & good headphones
The display on your instrument should be big and convenient so that you can have quick and easy-to-understand access to any information you may need on your quest, which will facilitate the process. Another thing that demands your attention and consideration is good headphones. This is crucial to your search, as you will not want to miss any sounds. As you know, the metal detector starts with a quiet beep and it gets louder as you approach an item, so you will need a noise-cancelling feature, which will make your treasure-hunting life a whole lot easier. 
3. Where to use your detector
Considering where to use your detector before purchasing it will be the smart thing to do. You don't want to buy your detector only to find out that the nearest place to use it is hundreds of miles away. So, it's important that you do your research and know where the best places to go metal detecting are. The metal detecting wizards at Detectorlist have kindly assembled a list of the 10 best places to go treasure hunting, with 'your garden' being one of these places! They also have articles and reviews about the wonderful world of metal detecting, in addition to beginner's guides and news snippets from around the globe. This should be helpful for all beginners wishing to give metal detecting a shot.
4. Price & reviews
Price is as important as anything else, and it's not to be overlooked. Whether you're on a budget or not, the value you're getting for your money will not only have you become pleased with your investment but also save you money. Checking the reviews will also help you a lot since you will be seeing what other people have to say about the products.
By taking certain points into consideration beforehand, you will be able to enjoy the thrill of metal detecting to the fullest. As long as you have decided on which type you will purchase, made sure the price and reviews, check out and done all the necessary preparations, you will be able to dive into metal detecting without any fears—whether you are a beginner or not.
Pin this post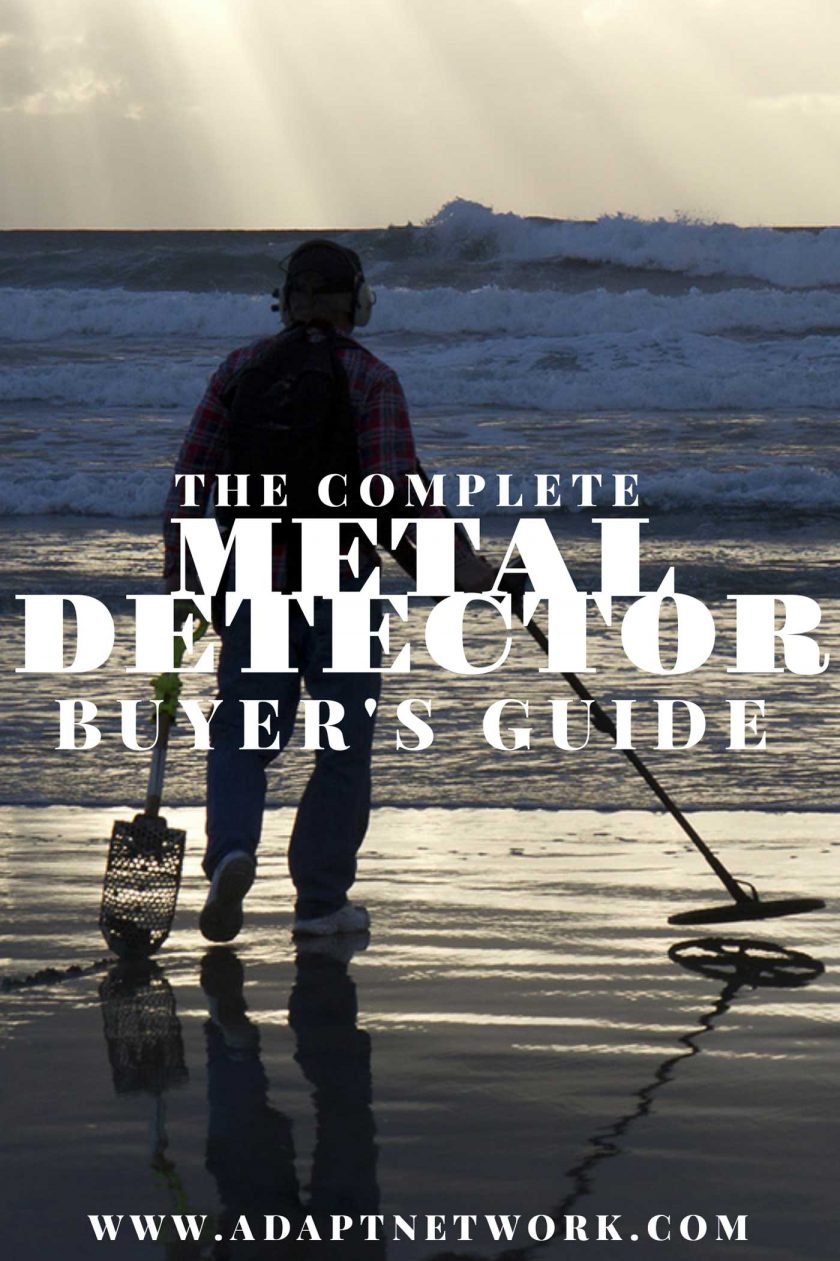 Featured image: Nathan Rupert/Flickr