It's pretty much impossible to reinvent the wheel, but apparently you can reinvent the bicycle. Inventor, Sean Chan, has created a revolutionary new chainless bike concept, which he is hoping to bring to the market with the help of a Kickstarter campaign.
The new chainless bike has been built with dedicated tungsten gears, that are driven directly by a crank on the rear wheel. This means that the riding position looks a little awkward. However, to accommodate this, the chainless bike has a really short wheelbase and the seat is adjustable both vertically and horizontally:
Chan believes the new chainless concept will be welcomed by the cycling community, because of the drawbacks and problems chains can cause.
We see particular advantages for commuters; for one thing, removing the chain allows the bike to fold up into a very compact and portable form factor. There will be no more caught shoelaces and no broken chain links to contend with during your ride. The Kickstarter page reads:
Bicycle chains can be a problem for many reasons: Shoelaces can get caught, chainlinks can break while in operation, and the tools needed to maintain the chain can leave you stranded with a broken or loose chain.

Chainless is tungsten gear driven so no chain, no worries.
Removing the chain also removes the limitations of a fixed rear wheel, and Chan saw this opportunity when designed the chainless bike. The new model features a free steering rear wheel, which can be unlocked by a quick release lever—changing the bike from riding mode, to Rapid Turning System (RTS) mode.
Features
Chainless Frame: Designed to be light and strong, the frame is made from 6061 aircraft grade aluminium alloy. It's nice to see an alloy frame, rather than steel as a cost-cutting measure.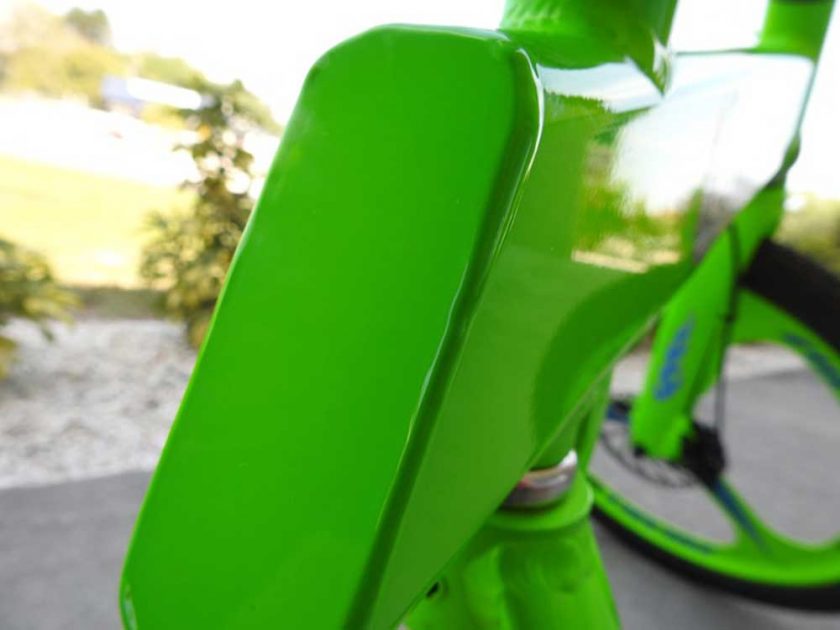 Handlebar / Ergonomic Grips: Also made from aluminium alloy, the handlebar can be adjusted to the rider's height. Additionally, the rubber compound ergonomic grips are designed to provide the rider with two different options for gripping, eliminating numb hands, aching fingers, and tired forearms. We think this will be a winner for commuter cyclists.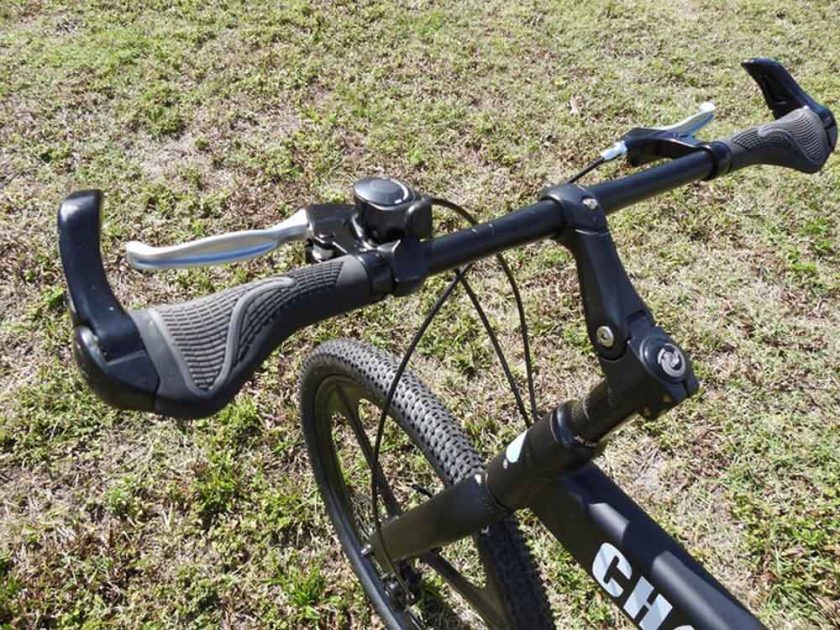 Tri Spoke Wheels: The wheels are made from a high-density magnesium alloy, which apparently results in a lighter, yet stronger wheel (compared to traditionally spoked construction). The wheels come in three sizes: 20″, 24″, and 26″, and we think the retro styling looks rad.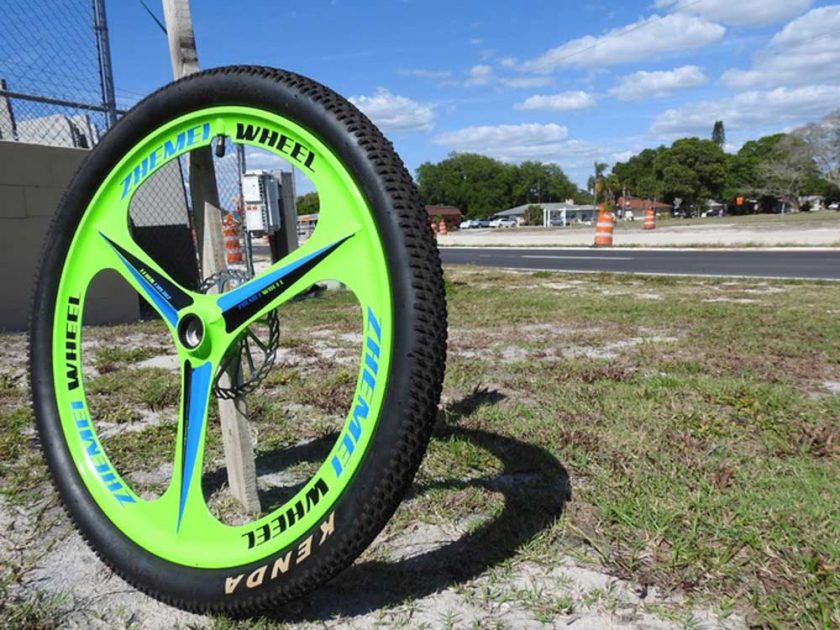 Disk Brakes: Chan didn't cut corners building the chainless bike, and this is apparent in the components the team chose. The chainless bike features front and rear disc brakes for better stopping power. A nice extra touch that won't go unnoticed in wet conditions.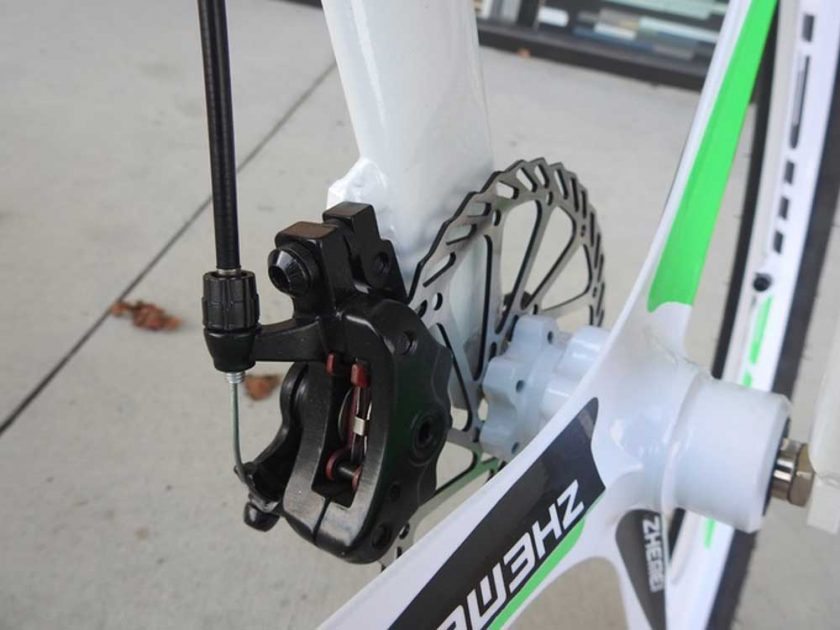 Tungsten Gears: This is what the chainless concept is all about…no chains! Chan accomplished this by replacing the traditional chain with a series of tungsten gears. Unlike traditional materials, tungsten won't rust and the system does not need to be oiled! The Kickstate page reads:
No longer will you have to worry about a loose chain or broken link, you can be confident that our Chainless system will always be ready to go. With our innovative design, we have eliminated the need for most maintenance tasks, all while making Chainless a smoother, quieter, more reliable ride.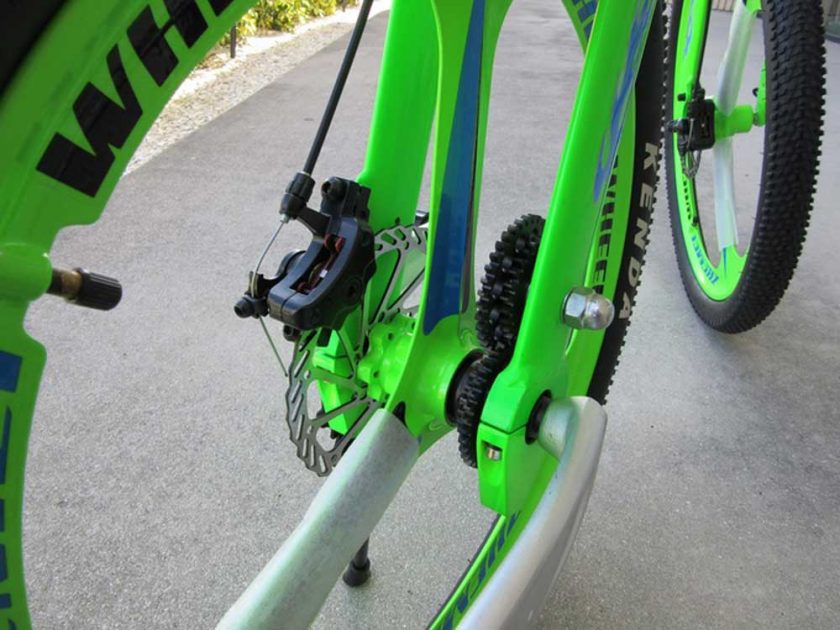 Aluminium Alloy Pedals: Made from the same materials as the frame so it's light and sturdy. Again—a nice touch.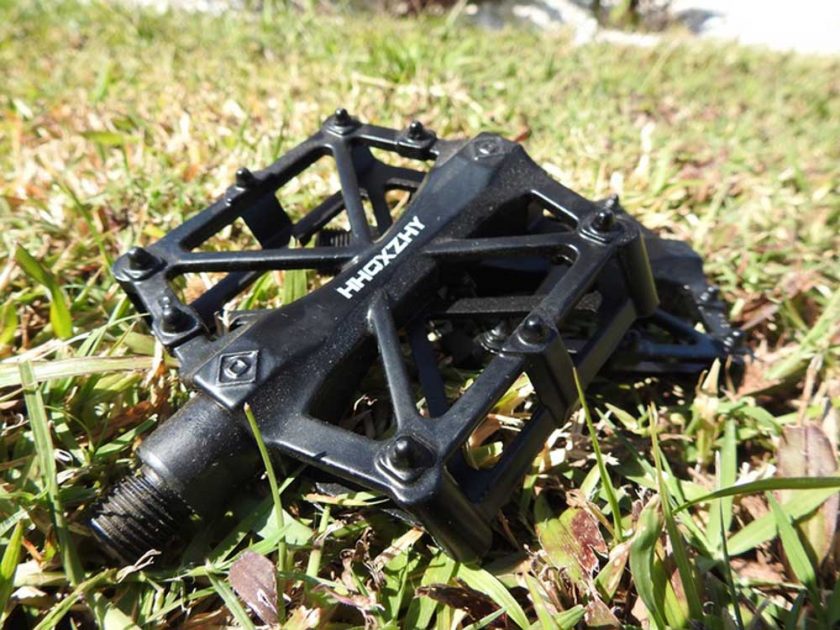 Saddle: Constructed with insulated cushioned foam and engineered to be comfortable for those long rides. Probably OK for most commuters, but some will want to replace with a fitted saddle.
More importantly, the chainless bike's seat post is fully adjustable (both vertically and horizontally) and ergonomically designed to accommodate the unusual riding position.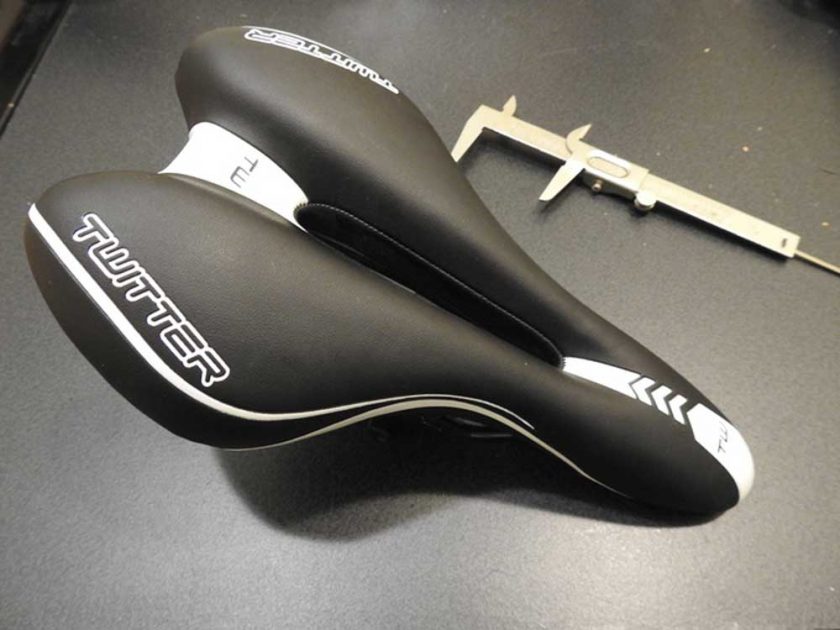 Sprocket-Wheel: Implemented sprocket wheels, so the pedals don't lock up when pedalling backwards. Unless you're a fixie fan, this is an essential feature, but it's impressive that it was squeezed into one wheel hub.
Foldable design: The team claims that the chainless bike can transition between portable and full-size bike in less than 15 seconds. Removing the chain allows the bike to fold up into a very compact and portable form factor. To facilitate this, the design features a single hinge point and a 'Lock-N-Go' mechanism to lock the bike in place.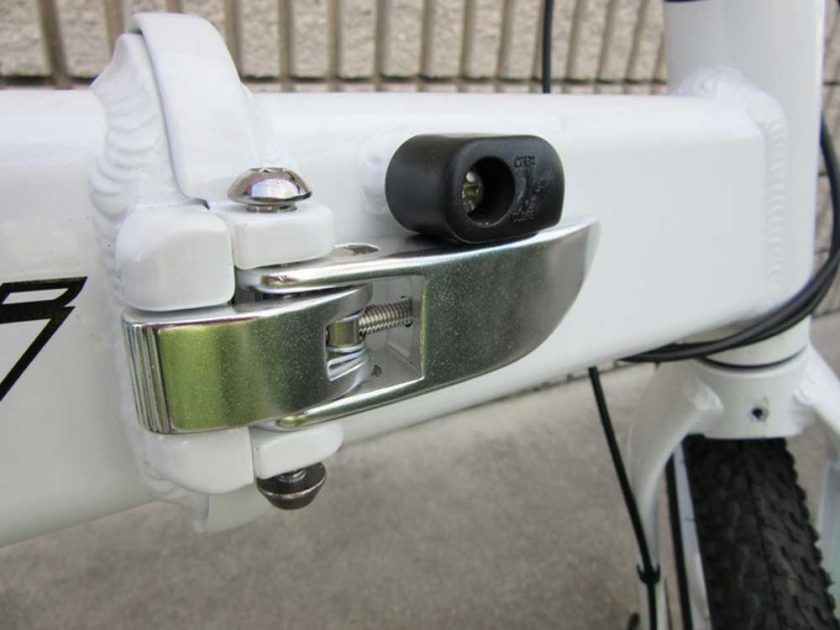 It's great to see designers thinking outside of the box. Currently, with 52 days to go, the campaign has raised just over $5000 of the $75,000 goal. Whether or not Chan's chainless bike design will be carried through into production, I definitely see a future for the chainless concept—once the kinks are ironed out.