Along with pedals, saddles are often the first thing a rider upgrades. With this in mind, manufacturers often keep these component costs low, in their complete builds. Along with the correct geometry, the right saddle can mean the difference between pedalling fun or peddling pain—so it's worth upgrading to a decent perch.
Bikes have gradually evolved to fill, or create, increasingly specific niches, and saddle design has had to keep up— also developing along progressively more distinct lines. When upgrading, you will therefore, want to get a saddle that fits the type of bike you have and your riding style.
While there are some 'jack-of-all-trade' models on the market, choosing a specialised design has many advantages—especially if you will be focusing on one type of riding.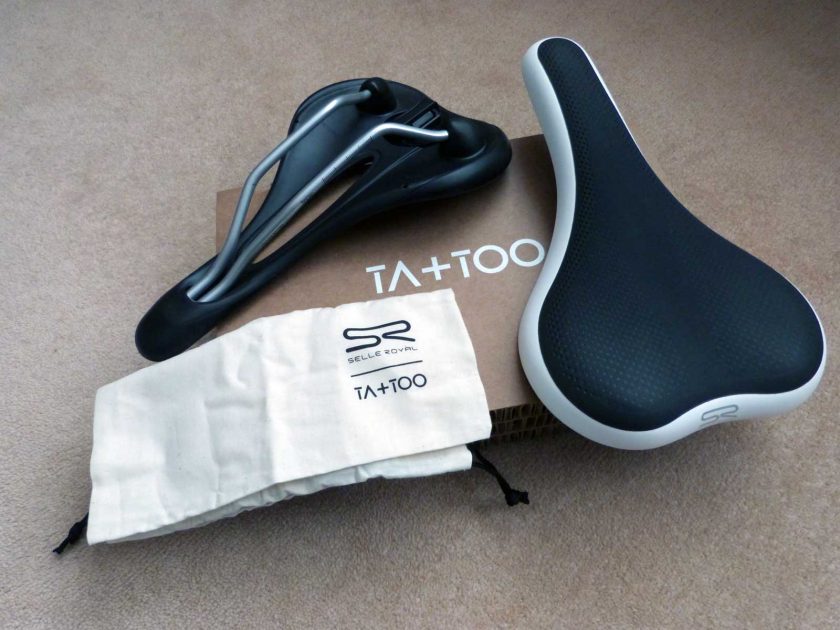 For urban cycling, Selle Royal(SR)'s new TA+TOO is the perfect example of this. The TA+TOO has been developed around an attachment/detachment system, which enables the saddle's top section to be removed with ease. This serves a few urban-cycling-specific purposes: it helps prevent bike theft and vandalism; keeps the saddle-top dry, when parking the bike in the rain; and allows for style customization.
The attachment/detachment system is easy to operate and works perfectly. You simply have to twist the clip-system and slide off/on the saddle-top. The clip-system comes with a security key—which, when removed, locks the saddle in place. Once I got used to the system, attaching and reattaching the saddle-top only took a few seconds each time. It's also worth mentioning that the TA+TOO is very tactile and using the attachment/detachment system is surprisingly satisfying—akin to shifting gears in a car.
The TA+TOO comes packaged in an elegant box, worthy of its reddot 2015 design award. While this doesn't impact the saddle directly, Selle Royal's style-focussed target audience will appreciate it. Along with the saddle, SR provides a fabric carrying bag; this is a nice touch—the bag is big enough to fit the entire saddle but is made to carry the saddle-top, when removed from the bike.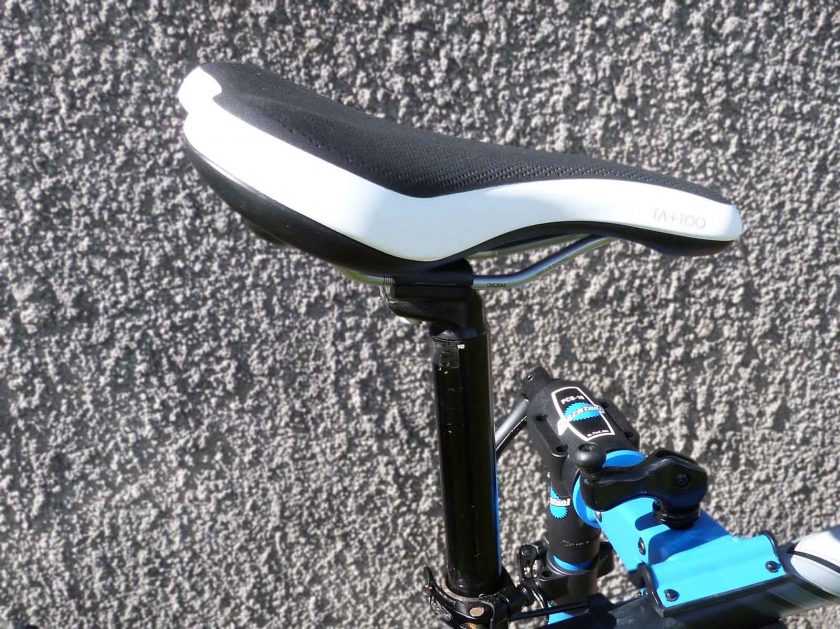 Style-wise, the TA+TOO certainly stands out from the crowd. The colour of every section of the saddle can be customised to suit your tastes. For this review, Selle Royal sent us a striking black and white combo—featuring a white lateral section combined with a black base and top—fitting perfectly with the colour scheme of our test bikes. At this time the TA+TOO comes with a 'CHROME' design, that we tested, and a limited edition 'TRAVEL' design. There are also plans for at least three more design schemes—WILD, LOVE and LANDSCAPES—to be released soon.
The TA+TOO is crafted in a smooth shape and padded with 3D skingel, which SR say is 'able to absorb shocks 40% better than other padding materials.' There is no real pressure-relief channel to speak of, but since many urban cyclists ride in casual clothing, the flatter seat actually provides a more versatile and comfortable sitting placement.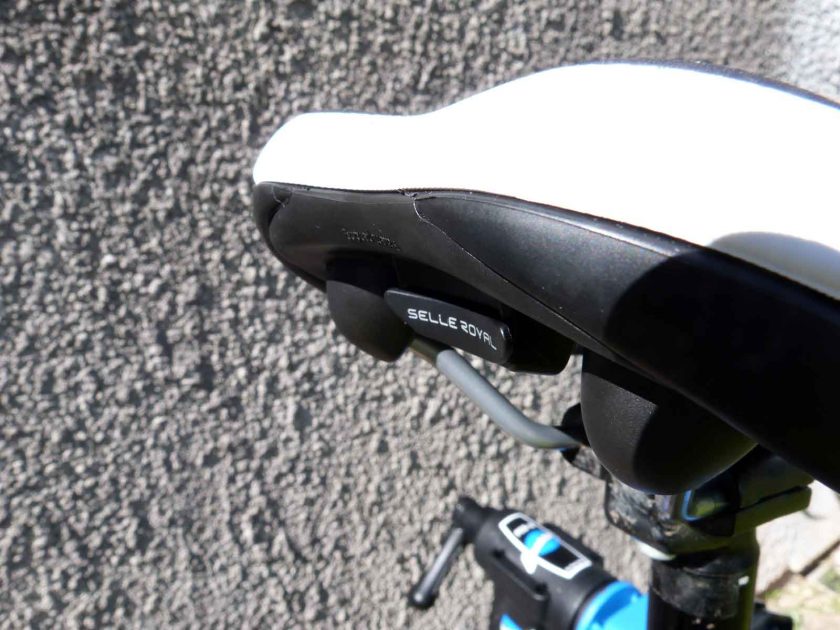 We tested the TA+TOO on both an urban-focussed MTB and a commuter-focused road bike. Since the saddle is designed for urban cycling, I decided to run the test without padded shorts. Impressively, I was far more comfortable on the TA+TOO, without padded shorts, than I am on my road-focussed Spec Rival 143, with padded shorts. The 3D skingel is super comfy and, after a mid-distance ride, I didn't feel any discomfort around my sit bones.
The saddle weighs a little more than most stock or road-specific models. This is mainly due to the robust build and built-in attachment/detachment system, though. Style-focussed urban cyclists will appreciate the build-quality and could even use the saddle's interior space to store a few bike tools and perhaps a spare inner-tube.
Overall, the TA+TOO is an excellent saddle. If you're looking for a stylish new perch, specifically designed for urban cycling, then look no further.