Of all the unusual places to set up camp, you can now add your local waterway to the list thanks to the new Shoal Tent from Smithfly. This inflatable floating raft with a tent topper, allows you to sleep out on the water and is thought to be the first of its kind.
There are no tent poles and the tent structure is totally inflatable. The raft body has three air chambers, two in the lower tube, one in the structure and, when inflated, promises to withstand high winds. Inside comfortably fits people up to 6′-3″ tall laying down, with a standing height of 6′-3″ in the middle also.
The tent topper sides all attach and detach using heavy duty hook and loops, and the six-inch drop floor doubles as your air mattress.
Weighing around 34kg (75 pounds), the tent packs down into a burrito roll style carry bag making it easier to transport and it also comes with everything you'll need for setup including a patch set, and manual foot pump.
While the product isn't on the market just yet, Smithfly is now taking pre-orders which will be delivered in December 2017 or January 2018. The Shoal Tent costs £1,132 ( $1,499)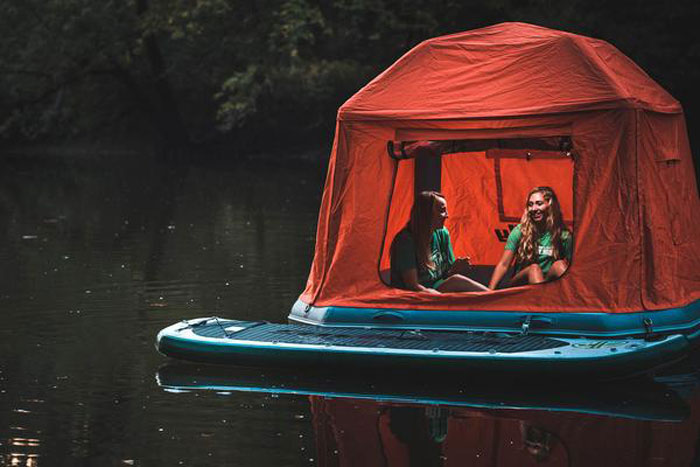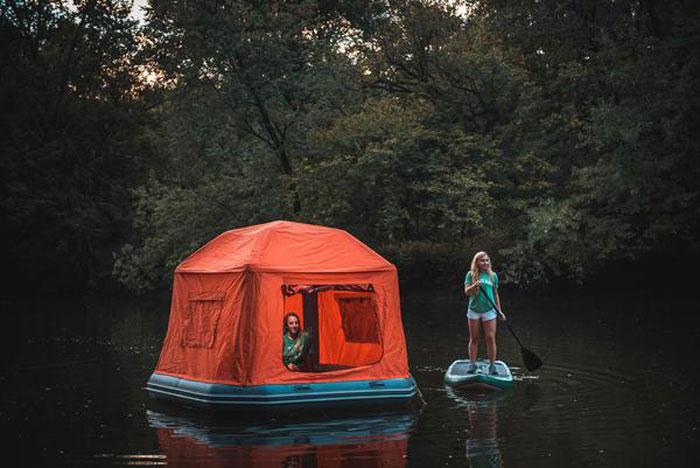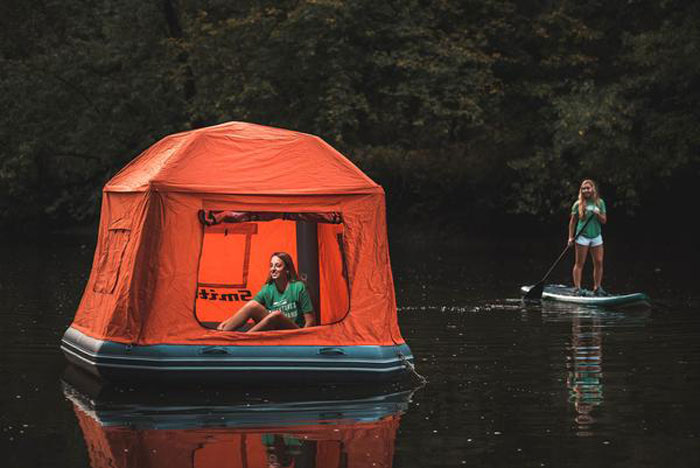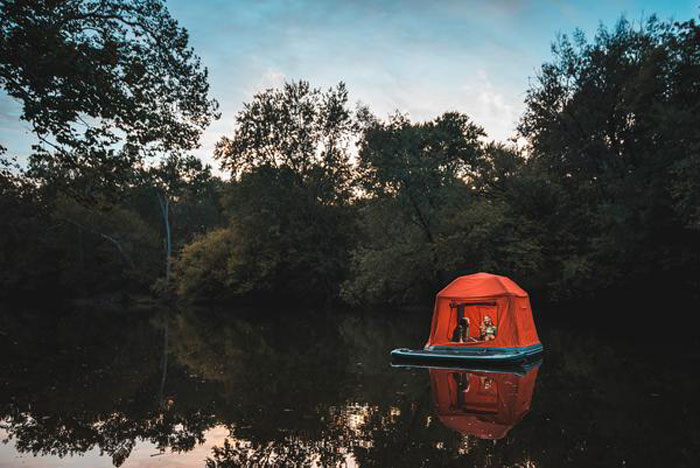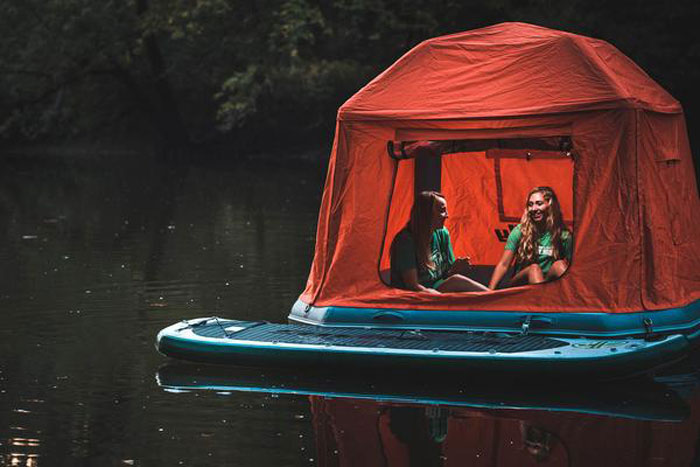 Featured image and photos: Smithfly