It seems that every two years I review a pair of sunglasses; a couple years ago I tested the half-frame Koo Open Cube cycling shades and two years before that I put the, now discontinued, Electric Road Glacier sunnies through their paces. I still use the Open Cubes regularly for both running and cycling, but my Road Glaciers are now on their last legs…or should I say lenses. So when Vallon reached out to see if I wanted to review a pair of the brand's performance sunglasses, it couldn't have come at a better time.
Vallon, which means 'small valley' in French, is a fairly new sunglasses brand based in Switzerland. Back in 2018, founders Marcus and Richard Franck ran the Instagram account Old Schoolers, dedicated to the history of skiing and the iconic ski gear of yesteryear. While old-school skiers, alpinists, and mountaineers certainly had style, they didn't have the technology to make gear lightweight, long-lasting, and comfortable. That's where the idea for Vallon was born, with an aim to upgrade classic styles with modern performance materials.
Vallon Howlin' sunglasses
Now three years old, the brand has a modest collection of 10 different styles of sunglasses and two different ski goggles. I opted for the Vallon Howlin' sunglasses in black, but they're also available in tortoiseshell.
At the time of writing, you can pick up a pair of these sunglasses for just £74 (UK) / $100 (US), thanks to a 15% off pre-order sale. To sweeten the deal, you also get a high-quality faux-leather case and adjustable strap. Even without the discount though, the Vallon Howlin' sunglasses are not an expensive pair of shades by any means—especially by today's standards. The reason that Vallon can achieve these lower prices is that the brand only sells directly to customers, which cuts out unnecessary parts of the supply chain and reduces the associated costs.

This is not the only way that Vallon aims to stand out from the competition, though. The brand's environmental commitment means that for every pair of sunglasses sold, about 1kg of plastic pollution is collected and recycled on the buyer's behalf. Vallon has also partnered with Team Malizia—the sailing outfit that took Greta Thunberg emission free across the Atlantic—to create a special edition grey version of the Vallon Howlin' sunglasses. For every pair sold, the company plants 10 mangroves at the Malizia Mangrove Park, which helps to protect marine and coastal life, in addition to storing vast amounts of carbon.
Design & materials
The Vallon Howlin's feature a classic aviator-shaped frame, which suits a wide range of face shapes and looks great when used for everyday life. However, the design has been modernised with a slightly more rectangular look.

The materials are modern too; the frame is made from premium cellulose acetate (a non-petroleum based material with a gloss finish). The result is a featherlight pair of sunnies—at just 28g—that are very strong and durable.
They fit very comfortably over the bridge of the nose and ears. However, for long wearing periods, I would have appreciated some rubber or padding over the ear pieces for extra pressure relief.
Sports performance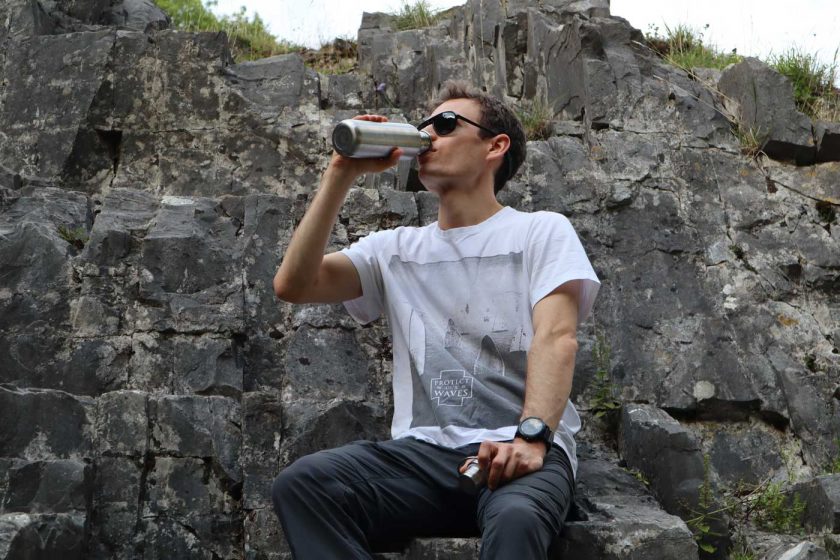 They don't just look great though; the Howlin's are a serious pair of performance sports sunglasses. Most notably, the frame has an added curve to provide more protection from side glare—something that many aviator sunglasses suffer with—and extend the field of view. It works pretty well, but I would have preferred a more aggressive curve to reduce side glare even further, especially having been a long-time user of the Oakley Split Jackets (which are really curved).
That being said, the polarised nylon lenses do an exceptional job in a variety of outdoor conditions. They're rated category 3, which means they filter out 100% of all UVA and UVB rays up to 400nm. In bright sunlight, I found that the Howlin's performed brilliantly, protecting my eyes without distorting natural colours. In lower light conditions, I found that they worked equally well, resting my eyes from squinting, while still being bright enough for driving and other focussed tasks.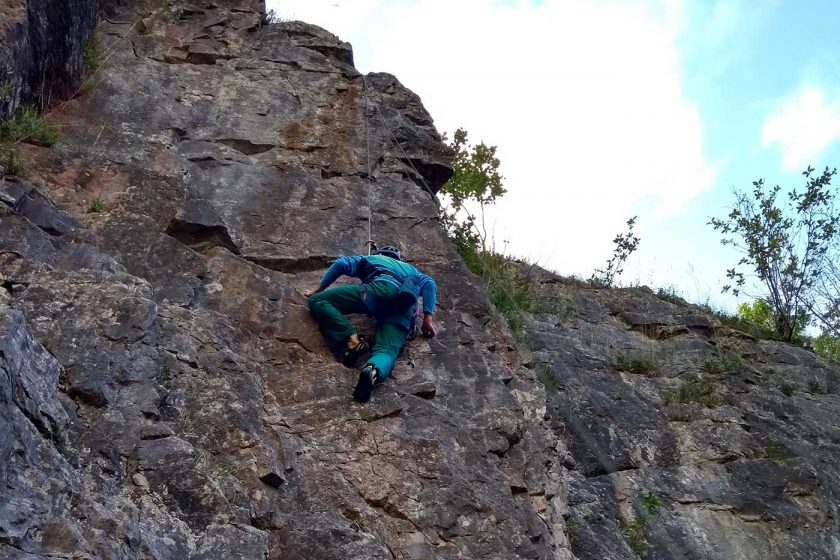 In my opinion, this makes the Vallon Howlin' sunglasses an ideal choice for sports like rock climbing. On a trip to my local sport climbing haunt in Cheddar, I found that the shades worked really well, regardless of whether I was looking into the bright sky while belaying, or spotting my next handhold on the rock face.
The additional strap is also useful in situations like this. It simply clips onto the end of each ear piece and is adjustable to suit different head sizes. While the sunglasses fit perfectly securely on their own, the strap gives you a little more confidence and prevents any movement during high-speed activities like surfskating.
On that note, the Howlin's fit really comfortably under a skate or bike helmet. I think they look really stylish too.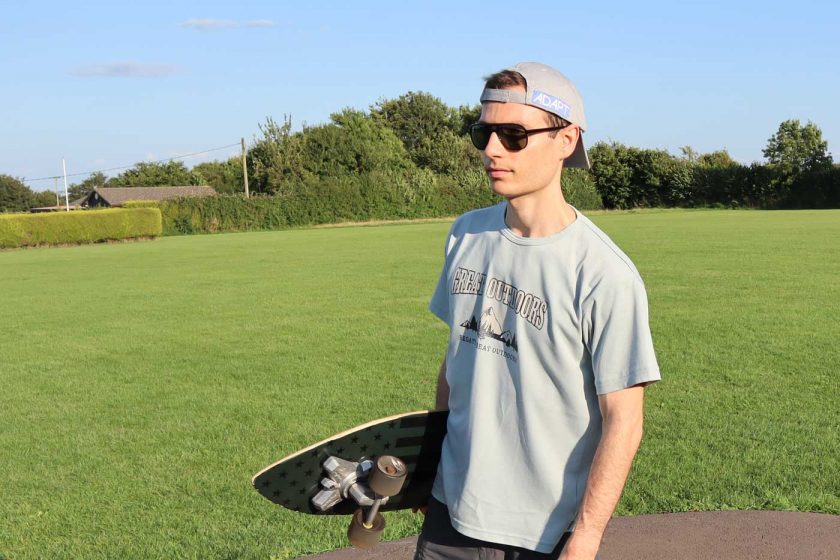 Final thoughts
Whether you're just chilling with friends or on a business lunch break, the Vallon Howlin' sunglasses won't look out-of-place thanks to their timeless design.
Despite their retro style, however, these shades are pretty high tech. The super lightweight frame doesn't get in your way, but it's still strong and durable. The slightly curved design eliminates much of the side glare without blocking your peripheral vision. Paired with polarised nylon lenses, the Howlin's perform brilliantly in a variety of outdoor conditions.

They fit great too. And, when you need a more secure fit, the adjustable strap comes in handy. Overall, these are a great pair of multi-functional sunglasses at an attractive price. I'd recommend them to anyone looking for a pair of shades with classic style and modern performance.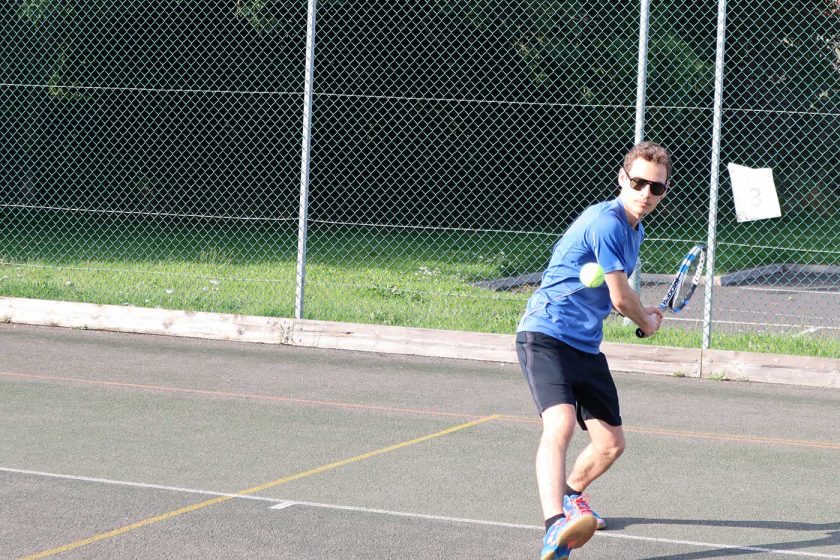 Vallon Howlin' sunglasses
Verdict
Thanks to the classic style, these sunglasses look great in everyday life. But, when you need performance, they work equally well when you're halfway up a climbing wall, hiking a trail, paddling a river, or skateboarding on a pump track.
Pros
Classic design suits wide range of face shapes
Super lightweight
Curved frame to reduce side glare
Polarized lenses optimal for outdoor use
Comfortable over long periods
Additional strap for extra secure fit
Affordable price
Cons
More curve needed to block out all side glare
No rubber pieces to improve comfort over ears
4.5
Classic style with modern performance