For 3 years I had been ill with moderately severe chronic fatigue syndrome (ME – myalgic encephalomyelitis); however, every time I was on the verge of giving up, the magic of adventure gave me hope and an incredible life to aim for.
The stories of Antarctic exploration captured my imagination, especially those of Scott and Shackleton. The thought of one day following in their footsteps was exhilarating and still excites me today.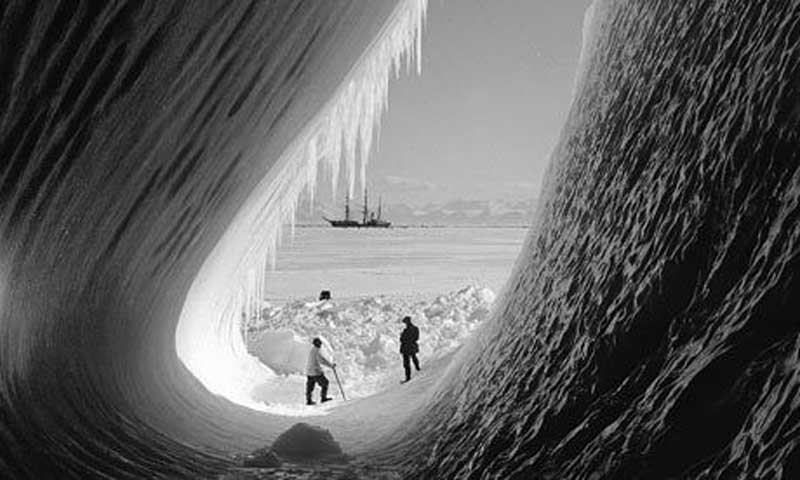 In the late Spring of 2013, I fully recovered using Phil Parker's Lightning Process, but I was at a lost…
I had lost my identity, I didn't know what I liked or disliked. Was adventure something I would enjoy or was it just a blissful thought?
Explorers Connect, founded by the badass adventurer Belinda Kirk, was a guilty pleasure of mine. I always skimmed the jobs and adventure pages when feeling blue.
So when I could finally embark on my own adventure, it felt right to start with an Explorers Connect trip.
I dipped my toe into the sea of adventure that August bank holiday, in Gower, and I've never looked back—plunging deeper and deeper into the world of exploration and adventure.
1. Adventure Gave Me An Exciting Life To Aim For
Between 2009 and 2013 my health deteriorated to such an extent that I had to withdraw from studying a BSc Geography degree at University College of London and some days, I struggled to get out of bed.
However, adventurers and Explorers Connect opened a whole new world to me, one bursting with adventure, passion, wildness and exploration.
I knew I wanted to taste a slice of this delicious looking pie!
During the days when I felt low, the wonderfully exciting jobs—that were continuously posted on Explorers Connect—filled me with determination and ambition.
One day I wanted to apply to the Research Assistant at one of British Antarctic Survey's Antarctic bases and, even now, it looks exceptionally enticing.
Reading about other people's adventures also tantalised my taste buds for my very own journey—Alastair Humphreys blog was an endless source of inspiration.
His latest adventure, walking through Spain and playing his violin to earn the money he needs for food, has me in awe.
It's adventurers such as Humphreys and Scott, that gave me the courage to keep moving forward, face my fears and challenge conventional wisdom.
I spent countless days imagining my life as an adventurer and what it would be like to travel the world by bike or pull a sled across the Arctic's snow.
I knew I had to find a way to get over my illness no matter what. I wanted a slice of that pie.
And luckily after 3 years, I found Phil Parker's Lightning Process and fully recovered.
2. Small Adventures Opened The Doors To Big Adventures
I remember my first two British adventurers like it was yesterday…
In the summer of 2013, I felt ready to try my first micro-adventure. Having never done anything like this before, I remember not knowing if I would enjoy it or not—I also lacked adventurous friends for advice. Regardless, I decided to go on a fully organised micro-adventure with Explorers Connect.
When booking my first trip I felt akin to a small child in a sweet shop—being completely overwhelmed by the number of sweets on display and having to choose just one, when all of them looked delightful!
My very first micro-adventure was in Gower, Wales…
The weather was glorious and the people were fantastic. I remember watching Anton's pop up tent blow away and Belinda's ripping in two!
We hiked, dived into a tidal pool, ate ice cream by the beach, drank beer and stand-up paddle boarded in a harbour.
I felt alive and full of energy. I loved every second of it. The tales of people's adventures had me on the edge of my seat and I came away buzzing.
That weekend sparked my love affair with adventure.
I felt very intrepid booking my second trip…Wild Camping in the Brecon Beacons.
Forecasted for torrential rain, my parents were worried and the guy I was dating thought I was barmy, but I was too excited for words.
It was my first time in the Brecon Beacons and wild camping. And I LOVED it! We hiked up a ridge to the most spectacular views of quintessential Welsh countryside.
A patchwork of green hues, rolling hills, wild hedgerows and dense forests spread out before us. We watched grumbling purple clouds move across the horizon as we basked in blue skies and sunshine!
We hiked off the ridge and into untamed land, exploring a forest and discovering an enchanting pool with a tumbling waterfall—perfect for a quick morning dip to wake you up.
I felt very daring wild camping in the Welsh countryside and, as I leaped into the pool, with the water's cold shock forcing me to catch my breath, I also felt rather adventurous.
The time has gone when I was too scared to jump into glacial waters.
These small adventures have proven to be the stepping stones to my bigger adventures and with each one, my courage grows and comfort zone stretches.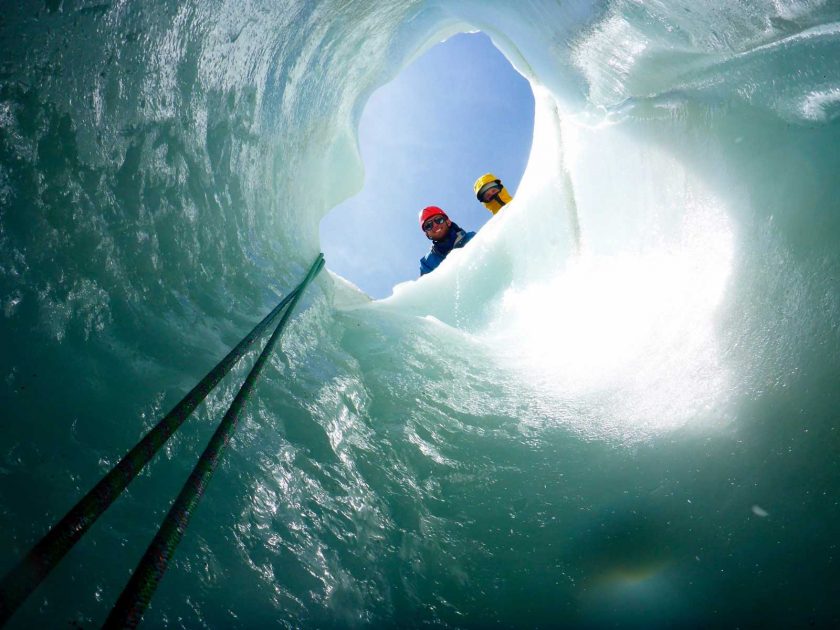 3. Adventure Has Inspired Me
The adventure community is brimming with people that emanate good vibrations and positive energy.
They're continuously pushing their limits, enjoying life's journey, trying unfamiliar things, learning new skills and embarking on unique journeys, both big and small.
Simply walking into a room filled with adventurous souls makes the hair on the back of my neck stand up tall and I am infused with happiness, excitement, and inspiration.
Every Wednesday evening for the last 3 months, these incredible feelings have washed over me, while I immerse myself in the Escape the City Startup Tribe.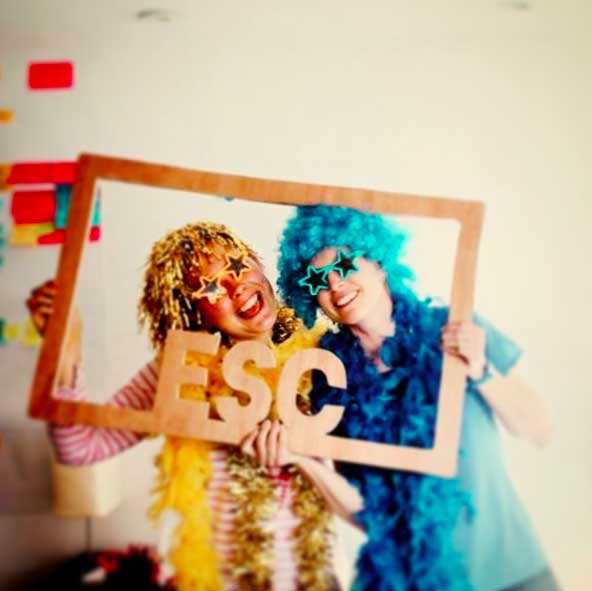 One of the many things I have learnt while being part of Escape the City tribe, is that adventure doesn't always mean venturing into nature.
Adventure is defined uniquely in the eye of the beholder.
It quite often means embarking on a journey of transformation by taking that one giant leap of faith and trusting that the universe will catch you, either by building a business, starting a family or changing careers.
The people who take these leaps are those that inspire me to grow, take risks and make a difference to this world.
The people on my first Explorers Connect micro-adventure squashed any doubts I had about my solo travel plans, they boosted my confidence about travelling solo and told me tales of their bygone journeys which topped up my excitement, motivation, and inspiration to just go!
I have since travelled down a trajectory I never thought existed and my path continues to change, but always down the more adventurous option!
4. Adventure Has Pushed Me
By surrounding myself with inspirational adventurers, who are continuously pushing their limits and enjoying life's journey, I have been motivated to push myself further, be better, achieve higher goals and be the best that I can be.
Jim Rohn's belief rings true to me:
You are the average of the five people you spend the most time with.
If you had told me when I was 17 or 18 that I would be wild camping on a field in a bivvy bag, I would have laughed and thought you mad.
Now this is one of the things that I live for each week!
My wonderful friend and adventurer Belinda Kirk and her incredible community at Explorers Connect have helped me learn new skills in the outdoors, increased my self-confidence, stretched my comfort zone and encouraged me to overcome my fears.
2 weeks ago I jumped off a ledge… attached to a rope, in an old Victorian slate mine, to free fall 50m for fun—this is something I have bottled for my entire life!
I cried at the age of 11 for hours after spending a short few minutes on Disneyland's Rocky Mountain rollercoaster!
Adventure has facilitated me to stretch myself that little bit further, take greater risks and it has taught me to live in the moment.
Each trip and journey I do, no matter how long or short, make up the highlights of my life so far.
If it wasn't for Explorers Connect introducing me to adventure, Lilly Wild would not exist today and my parents would probably be much happier! So where would the fun be in that?!
5. If It Wasn't For Discovering Adventure, I Wouldn't Be Where I Am Today
If Scott, of the Antarctic, had never enticed me with his story of exploration or if Explorers Connect remained lost to me, then most likely I would be stuck in an office cubicle doing work that I found unfulfilling and struggling to catch a glimpse of the outside world. Perhaps feeling misplaced within the world.
Instead, my Microadventure Go Bag, as inspired by Phoebe Smith, sits happily in my kitchen corner waiting to be unpacked from my Thursday night spent on Leith Hill!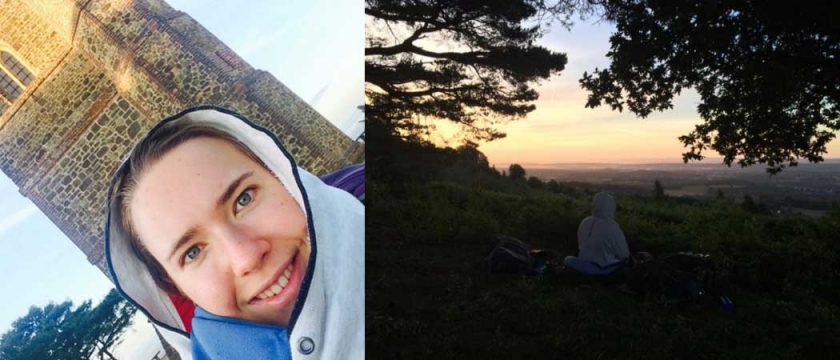 I have also galvanised the courage to pursue a career in startups and am currently in the process of creating a female outdoor brand called Lilly Wild.
I've no idea where this journey will take me, but it's an adventure!