If you're an active person with an energetic lifestyle—and since you're an ADAPT fan, you probably are—you need a dog that can keep up with you. A laid-back pup is not going to cut it—you need a furry friend who is just as excited about hitting the trail, jumping in the water, or taking a hike in the woods as you are. Here are five high-energy dog breeds that are perfect for an active lifestyle.
Best dog breeds for an active lifestyle
1. Australian Cattle Dog
This breed is known for being both hardworking and energetic. Australian Cattle Dogs were originally bred to herd cattle in Australia's harsh outback, so they have plenty of stamina and endurance. If you're looking for a dog who loves to run and play fetch for hours on end, this is the breed for you. Plus, their short, easy-to-care-for coats make them low-maintenance pups who are perfect for people on the go.
2. French Bulldog
Don't let their small size fool you—French Bulldogs are full of energy. These pint-sized pups may not be able to keep up with you on a marathon, but they'll happily join you for a jogging session or a game of catch in the park. As an added bonus, Frenchies are one of the few breeds that don't require much exercise—a short walk or play session each day is all they need to stay happy and healthy.
3. Border Collie
Like the Australian Cattle Dog, Border Collies were originally bred to work on farms—herding sheep, specifically. They are incredibly intelligent and eager to please, which makes them great dogs for active people who want a furry partner to join them on hikes and runs. Just be prepared to give them plenty of mental stimulation—these dogs need lots of mental stimulation to stay happy and healthy.
4. Labrador Retriever
Labradors are one of America's most popular dog breeds, and it's no wonder why. These pups are beloved for their friendly personalities and their boundless energy. Labrador Retrievers love nothing more than spending time with their humans – whether that means going for a swim, playing Frisbee, or just taking a leisurely walk around the block. If you want a dog who will be your constant companion, a Lab is the way to go.
5. Vizsla
The Vizsla is a Hungarian pointer breed that was originally bred to work as both a pointer and retriever – hence their nickname, 'the Navy Seal of dogs.' These dogs are extremely versatile and can excel at any activity you throw their way – from agility competitions to dock jumping (yes, that's a thing). Vizslas love spending time with their humans and make great running partners or hiking buddies – just be prepared for lots of shedding!
Which dog breed is right for your active lifestyle?
Regardless of what type of activity you enjoy, there's sure to be a high-energy dog breed out there that's perfect for you. From retrieving balls at the park to running alongside you on your morning jog, these five breeds were born to move—so if you're looking for an energetic pup to join you on your adventures, one of these might be the right fit.
Share this post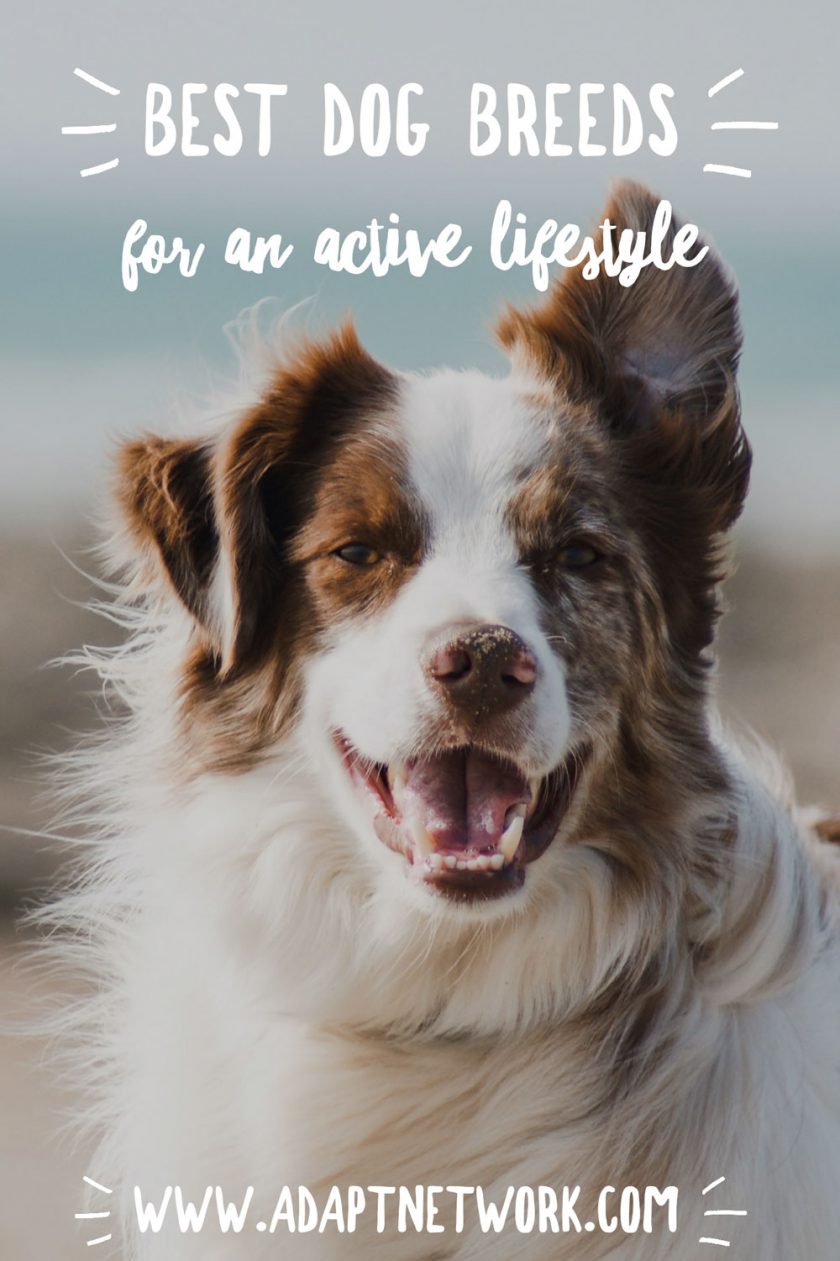 Featured image: Created using photo from Pauline Loroy/Unsplash