CIS Nordhavn is a new school building for Copenhagen International School, which is located on a prominent site in Copenhagen's new Nordhavn district.
The building is inspired by the container port, the water and the sustainable agenda for the entire Nordhavn area. A school for the 21st century.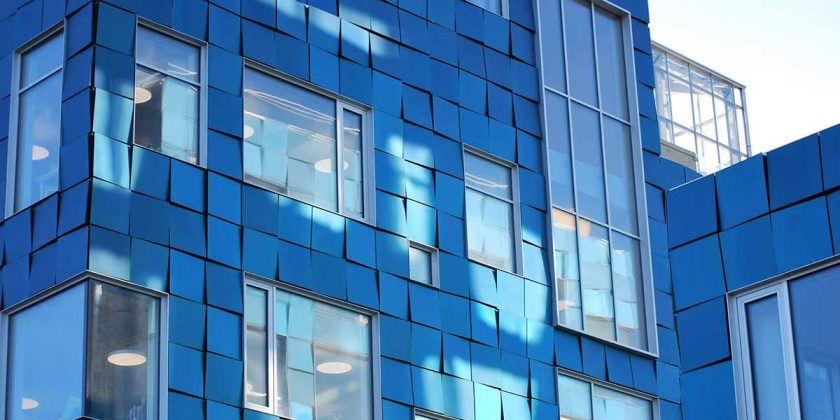 What makes this school especially special is the fact the building's unique facade is covered in 12,000 solar panels. Each panel is individually angled to create a sequin-like effect, and will supply more than half of the school's annual electricity consumption each year.
The coloured solar cells cover a total area of 6,048sqm making it one of the largest building-integrated solar power plants in Denmark.
The main school building is subdivided into four smaller towers, each specially adapted to meet the needs of children at different stages of development. All four school units are built on top of the ground-floor base, which contains common and more extrovert activities, including a foyer, sports facilities, a canteen, library and performance facilities.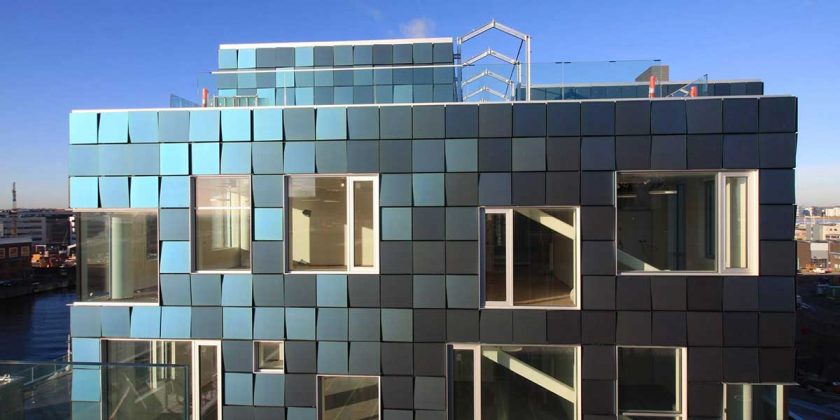 The development comes part of the city's larger plans to become carbon neutral by 2025. In the coming years, Copenhagen plans to add at least 100 wind turbines to the grid, reduce their reliance on cars and support other clean energy supply initiatives including biomass and geothermal.
It's truly fantastic to see Copenhagen put their plan into action. The school is a marvel. Not only does it look beautiful, but it's also helping to save the environment. A win win!