Finding space in a small apartment can be a nightmare, especially if you've got extra outdoor equipment you need to store. Thankfully Chilean designer Manuel Rossel has come up with a solution to not only please the bike enthusiasts amongst us but also the design lovers.
Rossel is the founder of design company Chol1. Based in Santiago, Chile, Chol1 specialise in creating unique pieces of home furniture that integrates a bike rack.
Take a look:
Designs include a sofa with integrated rack, a desk, a bookcase and even a side table. Each piece is crafted from natural pine plywood and features a series of grooves that support the bike. They come in a range of finishes and the furniture can be adapted to suit different sized wheels: road, cyclo-cross and mountain bike.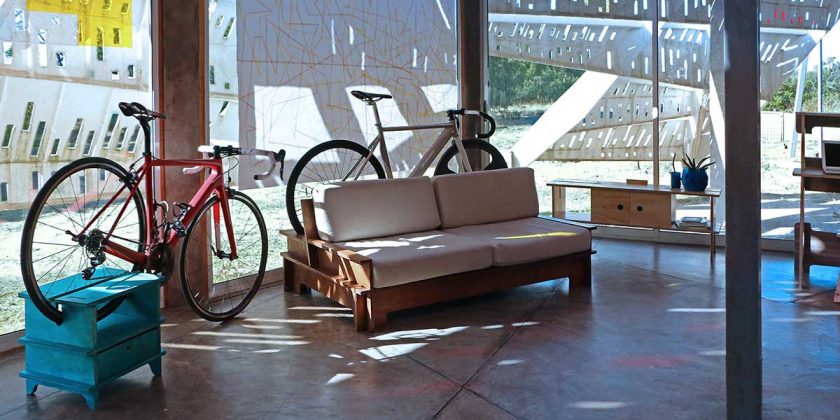 The furniture is delivered flat pack and comes ready to assemble, without the use of tools. Prices start from around £44 ($55) for the smallest piece, up to £395 ($490) for the sofa.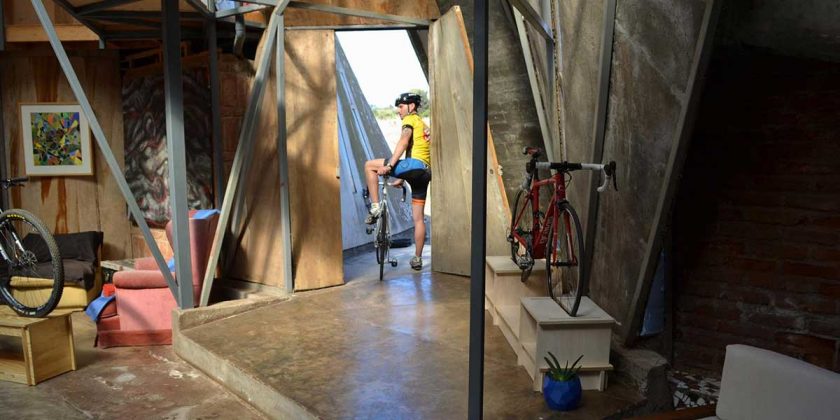 Of the designs Rossel told Fast Company:
People who drive lose all the benefits of physical activity. Biking also leads to economic savings and helps the decongestion and decontamination of cities.
These multi-functional pieces of furniture are perfect for people wanting to save space. But they also work well for those who are passionate about cycling and showcasing their bike. By having your bike on show, it becomes a feature piece of the home—a piece of art.
Unfortunately Rossel's designs are currently only available in Chile, but he hopes to start shipping internationally soon. So fingers crossed!