More Australians are working from home than ever before. Covid-19 accelerated remote working arrangements in Australia and around the world. According to the Families in Australia Survey: Towards Covid Normal report, 67% of the employed respondents work from home sometimes or always, compared to 42% before Covid.
Additionally, it may have resulted in a more sedentary lifestyle than the one they once enjoyed when travelling to work every day. People who do not get enough exercise can suffer from serious health issues, such as obesity, heart disease, diabetes, and other diseases, along with depression and anxiety caused by dealing with these issues.
The best way to combat this is to establish a routine workout at home, or find a gym near you, and this guide outlines the best way to get results without having to spend a fortune.
A simple boxing bag is a perfect place to start
You burn more calories and reach a fat-burning threshold when you box because it gets your heart pumping and your lungs working hard. Boxing equipment is affordable, readily available and doesn't take up too much space in your home. You can achieve full-body workouts whenever you like without the need for expensive machinery.
Resistance bands are affordable and effective
In addition to aerobic exercise, it is recommended that adults do at least two resistance training sessions a week, lasting 20–30 minutes each and involving all major muscle groups.
Using resistance bands and/or free weights, you can set up a basic home gym with just $100 in shopping, creativity, and a little bit of effort.
The benefits of cardio and aerobic activities
The best workouts you can take on don't involve any gym equipment at all. Even going on a brisk walk with the dog every day can have enormous benefits. Exercise increases your heart rate, reduces blood pressure, reduces type 2 diabetes, reduces metabolic syndrome, reduces stroke risk, and reduces obesity. A weight-bearing aerobic exercise, such as walking, helps reduce osteoporosis risk.
How to focus on your core
You may only have time for a quick workout at home that doesn't require equipment sometimes. There are plenty of ways to squeeze an effective no-equipment workout into a short amount of time if you're looking for core workouts at home. Some of the best exercises include:
Planking
Crunches
Push-ups
Sit-ups
Yoga and much more
Because you only need your body weight for this workout, you can do it anywhere as long as you have enough space to do a plank. Also, don't forget to stretch afterwards.
The glamour muscles: The best workouts for your arms and chest
In order to work your chest muscles, you mainly target your pectoralis major and minor, as well as your deltoids. Your shoulder blades, as well as the muscles on either side of your chest, are included in this category. You should warm up properly before you begin the main workouts so that you can prepare yourself and avoid injury.
There are many expensive gym equipment items you can purchase, but the humble push up is going to deliver enormous results as well. Vary them up, from the standard push up to decline and incline push-ups, plyometric push-ups to lift the intensity, wide push-ups to work your triceps, diamond push-ups to focus on your core and many more variations. Research the different options for your level of ability and develop a home workout that will only require a mat and your water bottle.
Don't skip leg day
Sure, you can shell out on an expensive leg press or rowing machine. But once again there are several exercises you can do that require minimal equipment that will tone and strengthen your legs and butt. Focus on squats and lunges and try to introduce resistance bands to lift the intensity over time.
Pin this post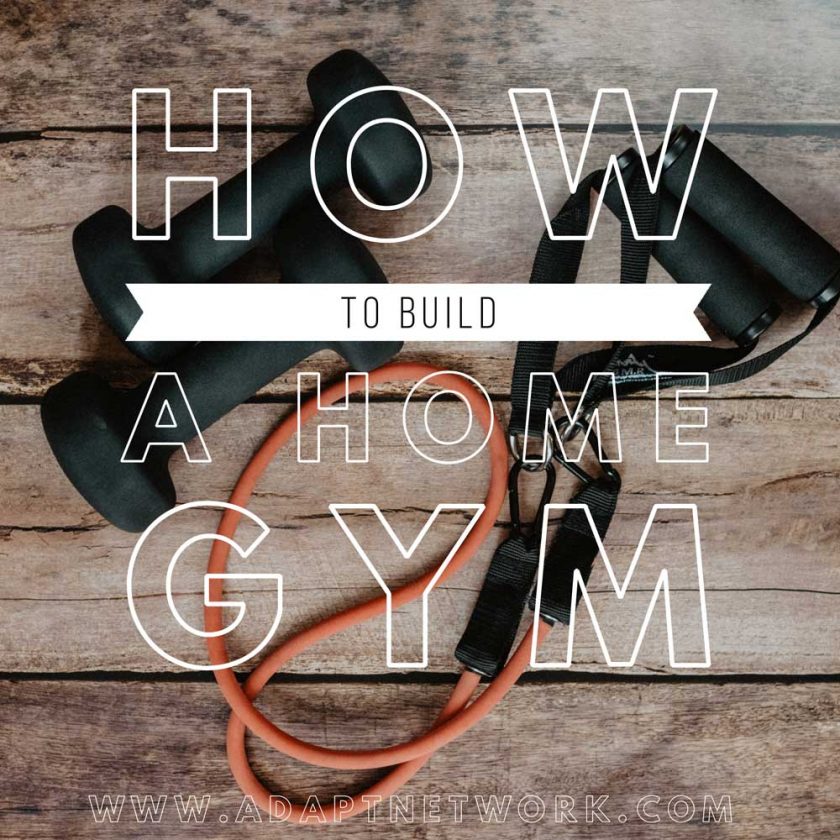 Featured image: Created using photo from Kelly Sikkema/Unsplash