Like many runners, I've often overlooked pre- and post-workout stretching until my legs screamed at me. This all changed a few years ago, when I started to feel knee pain during a run. Resting for a week would largely fix the issue. However, as soon as I picked up the pace, the twinge would sneer at me once again.
Long story short, a visit to the physio revealed I had been neglecting my tight quads and hamstrings. I was amazed that after adding a few simple stretches to my routine, the pain was completely gone. I won't make the same mistake twice and I now like to start each day with a full-body stretching routine.
Benefits of foam rolling
Following a recommendation from my sister Jess, I've also incorporated foam rolling to further aid post-workout recovery. We're both avid rock climbers and Jess finds the occasional sports massage useful for treating tight shoulder muscles. I'm not much for massages myself, however, the current consensus is that foam rolling provides many of the same benefits.
Just like massage, foam rolling aims to release tight areas, called 'trigger points', in myofascial tissue; a fancy name for the connective tissues that surround and support your muscles. Pre-exercise foam rolling has been shown to increase joint range of motion. This helps to prevent injury, especially when you don't warm up sufficiently.
Most of us though, are more concerned about reducing recovery time, and this is where foam rollers really shine. Post-exercise foam rolling decreases delayed muscle onset soreness (DOMS) alongside any physical performance drops linked to it. In fact, by foam rolling for just 20 minutes post-workout, the reduction of muscle tightness and subsequent muscle fatigue can last up to three days.
For maximum benefit, a regular foam rolling routine seems to be the way to go. While sports science is still figuring out the optimal program, foam rolling for at least three consecutive days, even on rest days, significantly reduces muscle excitation (that twitching tightness you feel after a hard run). This all serves to aid muscle repair and recovery, so that you can get back out on the trail or rock wall and perform at your best.
Pulseroll Vibrating Foam Roller Pro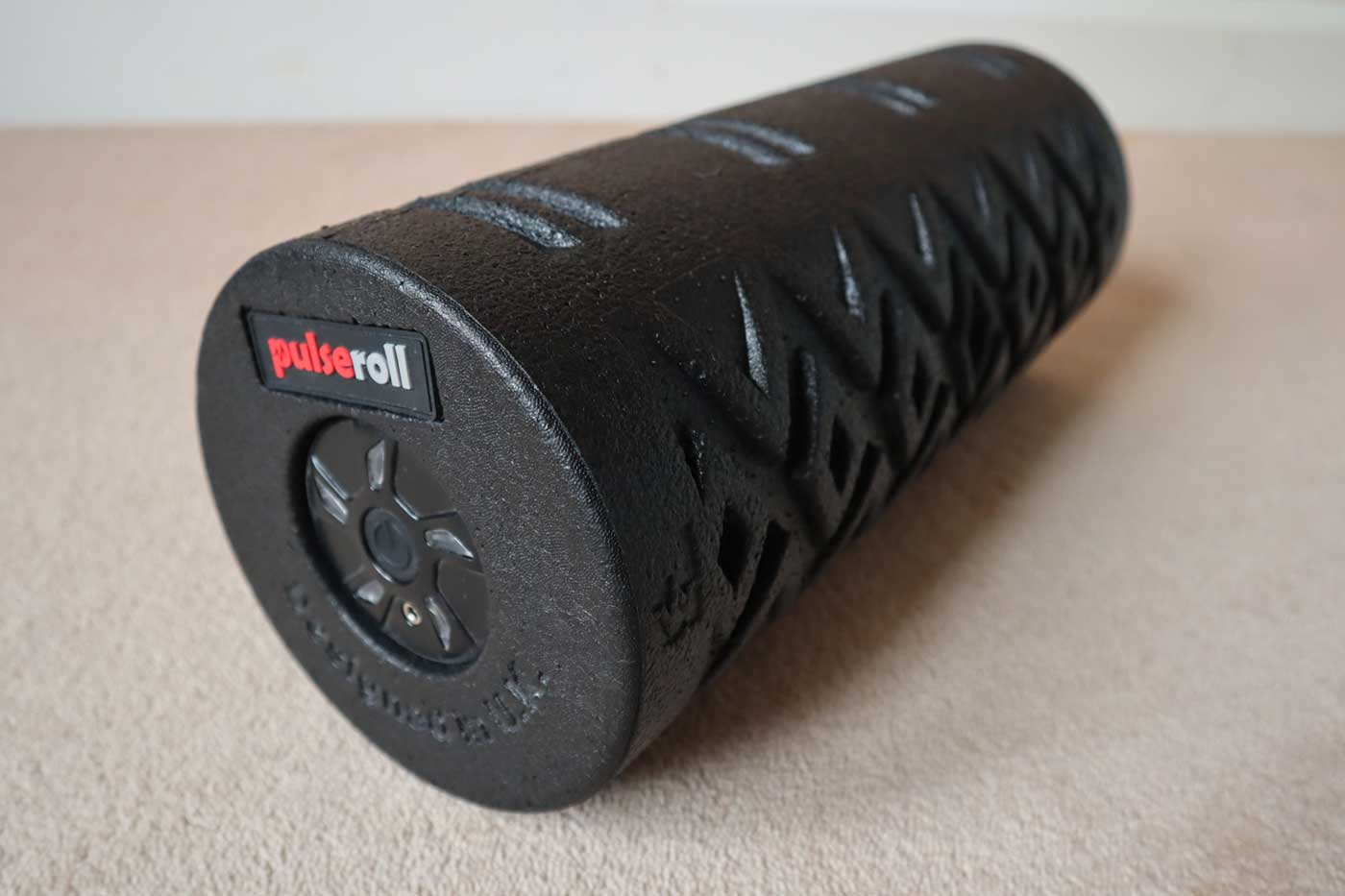 I've tried numerous foam rollers and, for the most part, they've all performed similarly. Varying predominantly by foam density and tread pattern, they rely solely on pressure to achieve sufficient myofascial release. So, when Pulseroll reached out to see if I would be interested in testing a foam roller with a unique twist, I was intrigued.
Unlike traditional foam rollers, the Pulseroll Vibrating Foam Roller Pro combines both vibration and pressure to better replicate a sports massage. The idea is that the vibration creates heat that forces fresh blood into tired muscles and flushes away lactic acid. This, in turn, further decreases recovery time from workouts.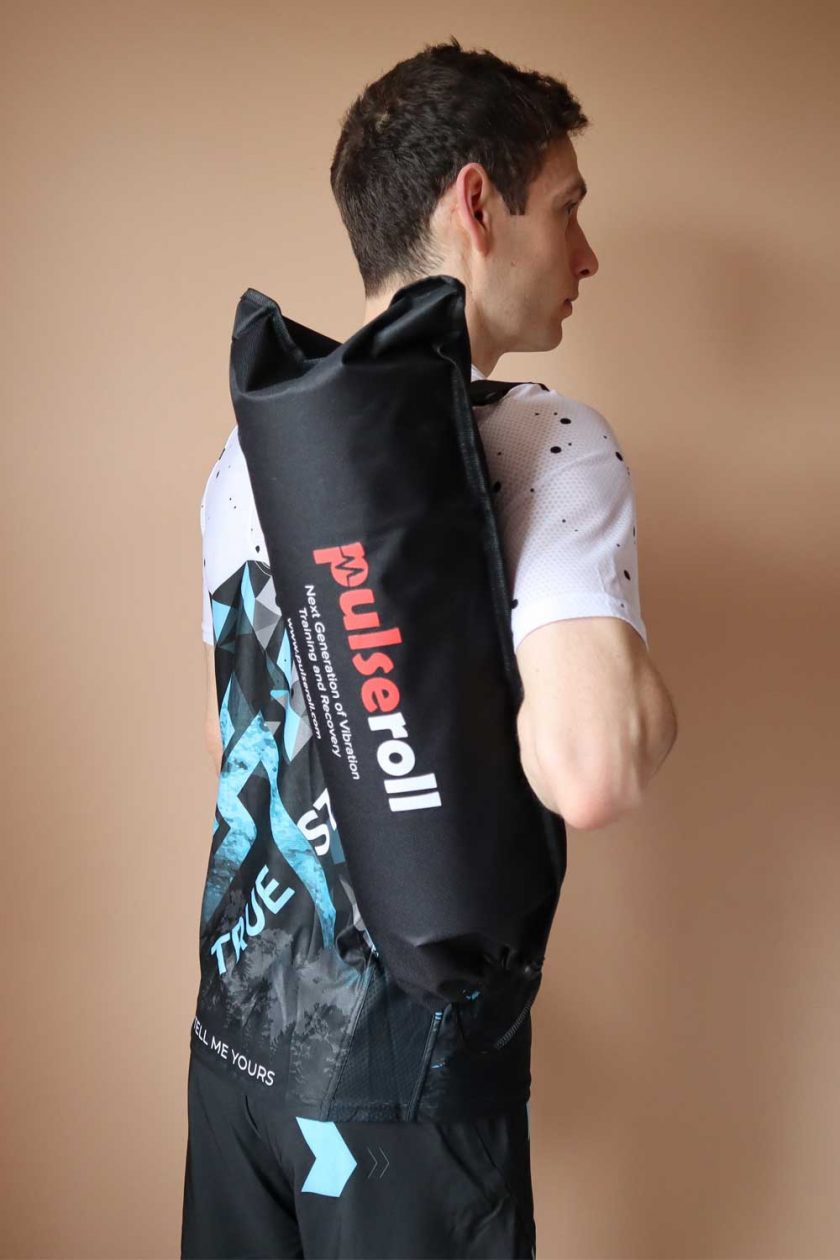 Measuring 38 x 15cm, the Vibrating Foam Roller Pro is larger than Pulseroll's original model and retails for £119.99. Use our exclusive Pulseroll discount code to get 15% off and free shipping. The extra length is perfect for working two limbs at a time or for massaging wider body areas, such as the shoulders. Due to the internal electronics, it's heavier than most regular foam rollers, at 1.65kg. However, the included shoulder bag makes transporting this motorised massager—to the gym or a weekend race event—a breeze.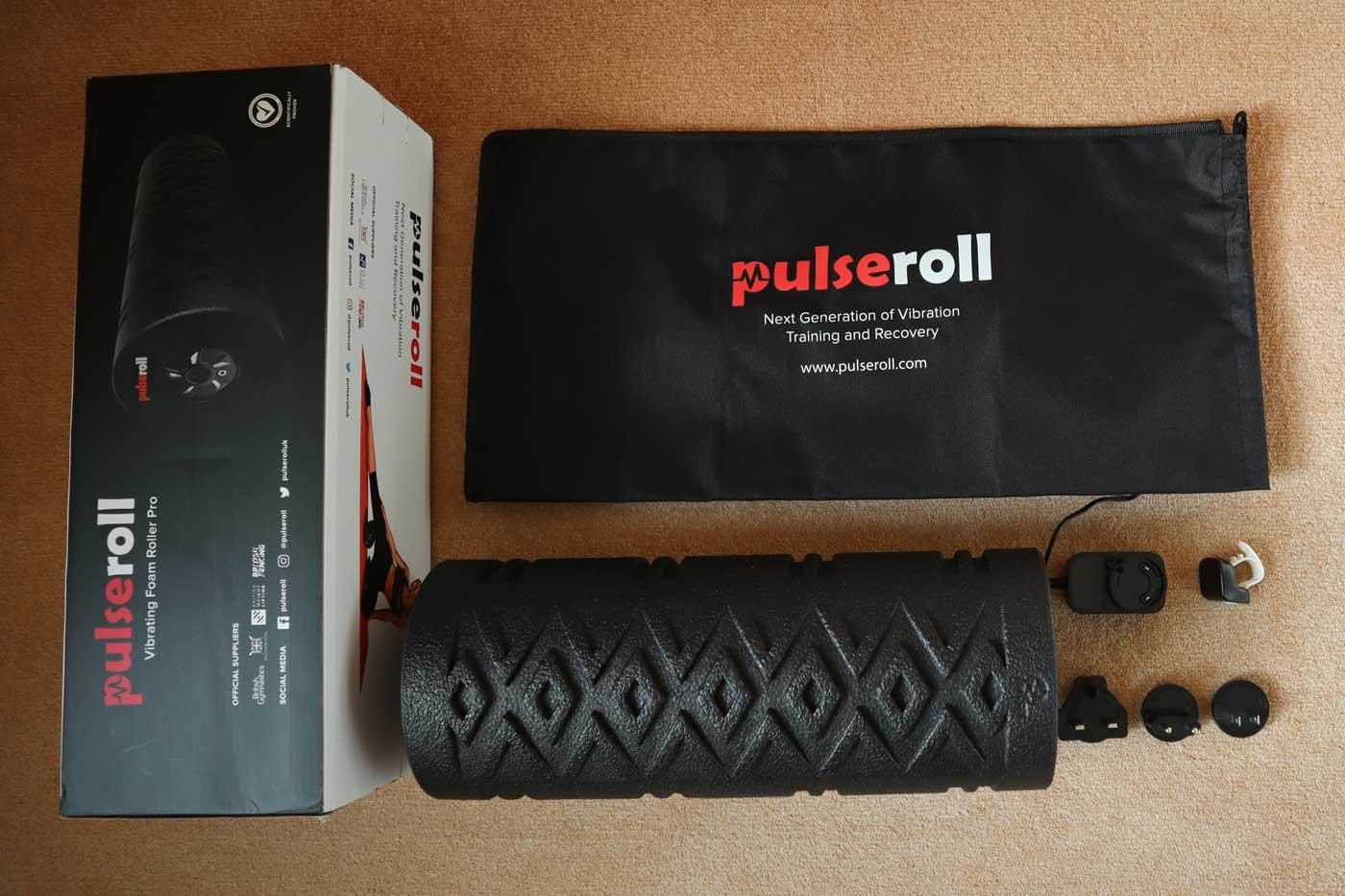 The bag also has enough space to squeeze in the charger, which is rated for 100-240V and comes with plug attachments to fit UK, EU and US sockets. So there's no need to take an additional travel adapter on adventures overseas. A single charge, of the 2400mAh (10.8V) Lithium-ion battery, lasts up to six hours. This should be enough for almost two weeks of routine use, unless you regularly ramp up the device to the higher settings.
Pulseroll Foam Roller Pro vibration levels
On that note, the Pulseroll Vibrating Foam Roller Pro has five different vibration levels, ideal for warming up, cooling down, or targeting particularly stubborn trigger points. Starting off at a gentle 1500rpm, the Foam Roller Pro maxes out at a muscle melting 4900rpm—so powerful that, when placed on the floor, the roller bounces around eager for use.
| | | |
| --- | --- | --- |
| Level One | 1500rpm | 25Hz |
| Level Two | 2200rpm | 37Hz |
| Level Three | 2700rpm | 45Hz |
| Level Four | 3200rpm | 53Hz |
| Level Five | 4900rpm | 82Hz |
In most cases, either post-workout or on rest days, I found that the lower three levels were more than adequate enough to achieve good results, with level two being my go-to setting. Level five really is intense, but I found it to be the most effective for relieving sciatica pain. Thankfully, this is something I no longer suffer with often, having switched to a standing desk. However, once triggered, I find it very difficult to treat with stretching alone. The high-frequency vibrations of the Pulseroll foam roller seem to penetrate deeply to release the pressure on my sciatic nerve.
Utilising various modes is also great for times when you want to target deep-seated trigger points. Fluctuating between gentle oscillations and more intense vibrations enables you to benefit from significant myofascial tissue release, without excessive discomfort.
Operating the Pulseroll Vibrating Foam Roller Pro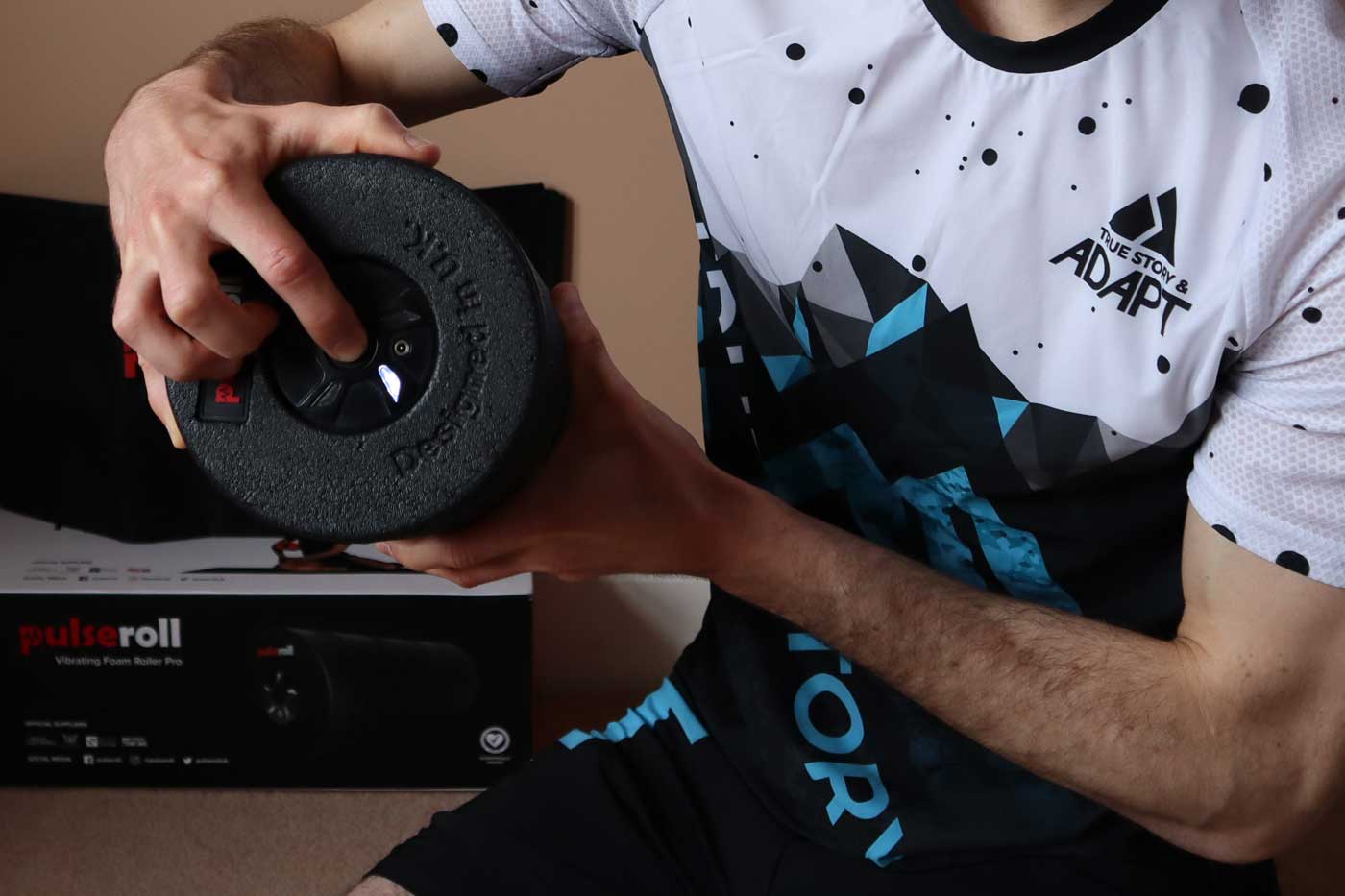 Switching between the different vibration levels is accomplished with a simple tap of the soft-touch power button. When the foam roller is off, pressing the power button once will display the battery level via the five LED indicator lights. Pressing the power button a second time will turn on the device, with any subsequent input cycling through the vibration levels before switching it off again. Unfortunately, there's no way of reselecting a lower vibration level without cycling through the entire selection first. However, you can hold the power button to turn off the foam roller at any time.
Additionally, the Pulseroll Vibrating Foam Roller Pro comes with a handy remote control. This runs on a 3V coin cell battery and fits comfortably on your index finger—so that it can be operated with your thumb—thanks to the adjustable strap. You can't turn the foam roller on using the remote by itself; you first need to tap the power button once. But using the remote to cycle through the vibration levels is particularly useful when working on your lower back and other hard-to-reach muscle groups.
Is the Pulseroll Vibrating Foam Roller better than regular foam rollers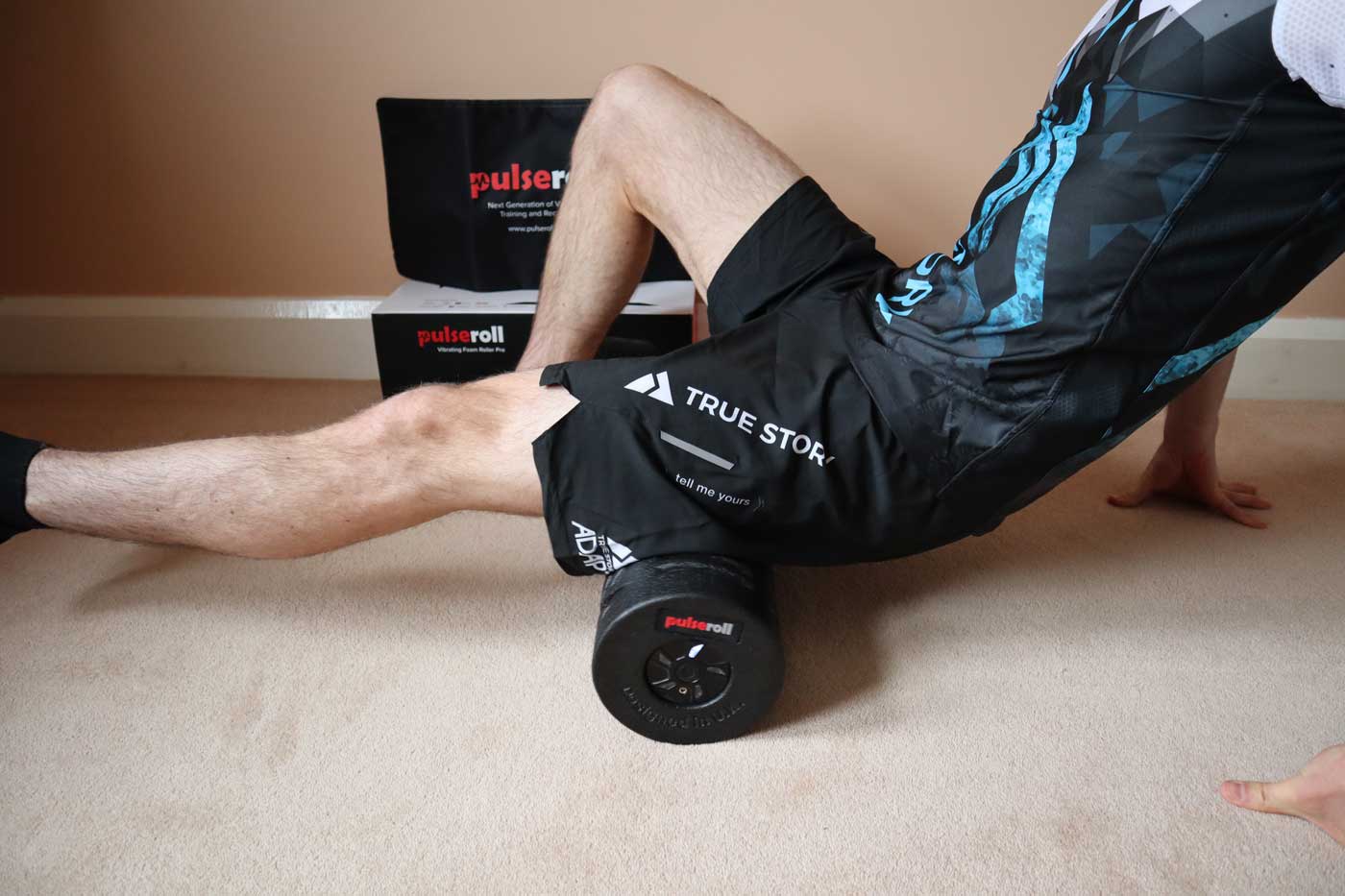 Given that you can pick up a regular foam roller for around a tenner, you might be wondering if adding vibration is worth the extra expense for the Pulseroll Vibrating Foam Roller Pro. Does vibration actually make a difference?
Well, my honest opinion is "yes," and sports science agrees. Studies have shown that vibration aids muscle recovery, increases oxygen to the muscles, and reduces pain perception. However, perhaps more pleasing, the vibrations also work to make the process of foam rolling much more comfortable and, dare I say, even enjoyable!
Aside from regular foam rolling being a rather labourious affair, it can also be quite painful. Personally, the discomfort of foam rolling my legs after a hard run is not something I look forward to. In fact, it often leads to me skipping the foam roller entirely.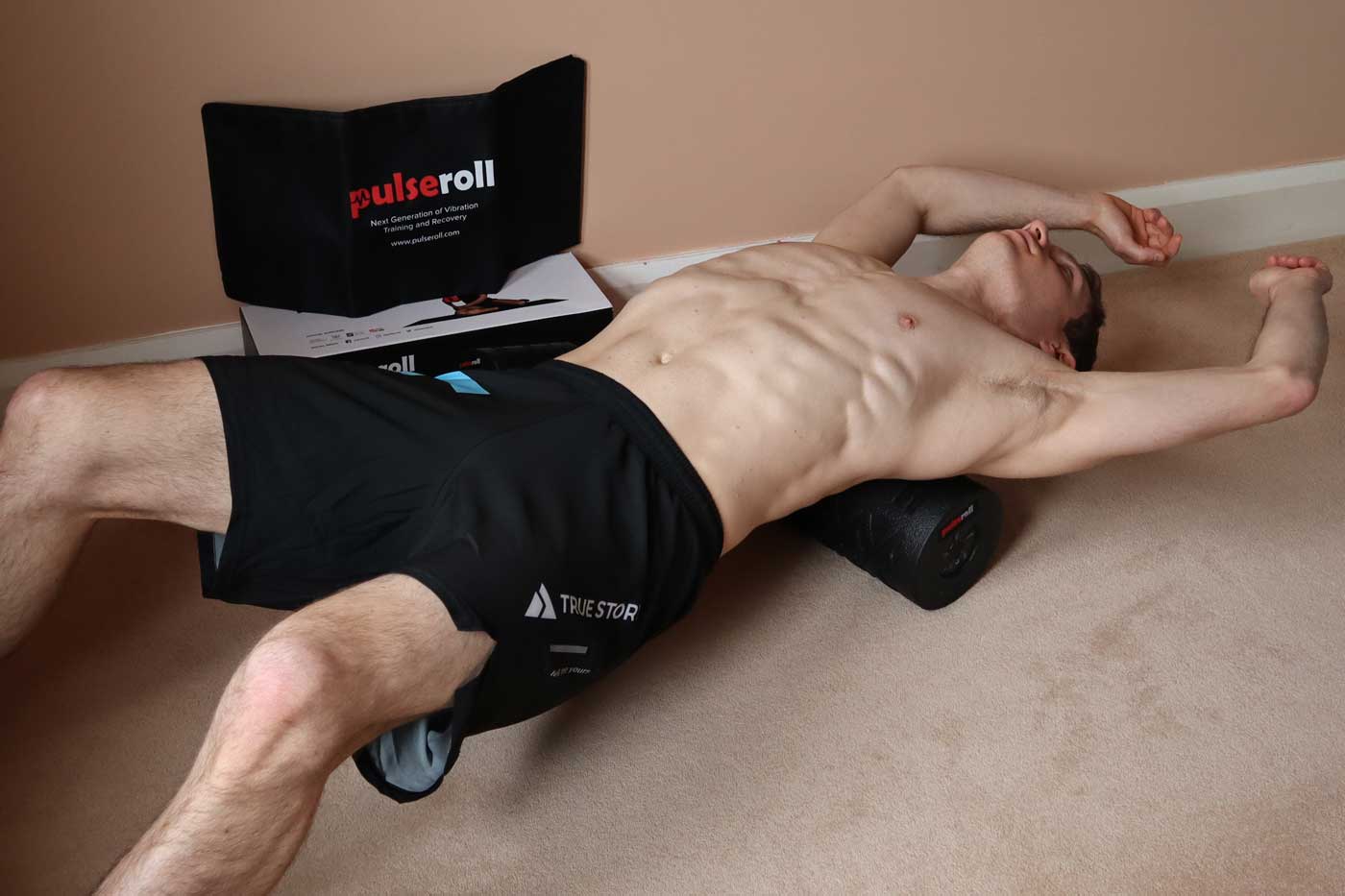 The Pulseroll, on the other hand, seems custom-made to tackle these deterrents. The vibrations feel pleasant as they travel through your body, giving your mind something to focus on. In this way, the vibrations direct your attention to the position of the roller and help you identify trigger points.
They also act to soften any discomfort when bearing down on the roller. On that note, you don't actually need to use that much pressure anyway, as the vibrations do a lot of the heavy lifting for you. Simply presenting the Foam Roller Pro to a muscle group will still work to loosen tight areas and aid recovery.
Additionally, the mechanical assistance works to increase foam rolling efficiency. While a full 20-minute routine is recommended, when using a regular foam roller, I don't always have time to spend the physio prescribed two minutes per muscle. However, with the Pulseroll Vibrating Foam Roller Pro, I found that I only needed to spend about one minute on each muscle to achieve the same level of comfort. Since it's much easier to squeeze in a short 10-minute routine, I now find myself reaching for the roller after most runs.
Final thoughts
Overall, the Pulseroll Vibrating Foam Roller Pro is a fantastic upgrade on a traditional foam roller. I'd recommend it to any fellow fitness fanatic as an effective tool for self-myofascial tissue release. The pro version, that I tested, is incredibly powerful and conducts its vibrations effectively thanks to the dense foam construction.
While the tread pattern is quite shallow, it works well in tandem with the vibrations. These help to identify tight areas while distracting your mind from the associated pains and aches. This all makes for a much more effective and enjoyable foam rolling experience. And, because of this, I don't think I could ever go back to using a regular foam roller again!
Pulseroll discount code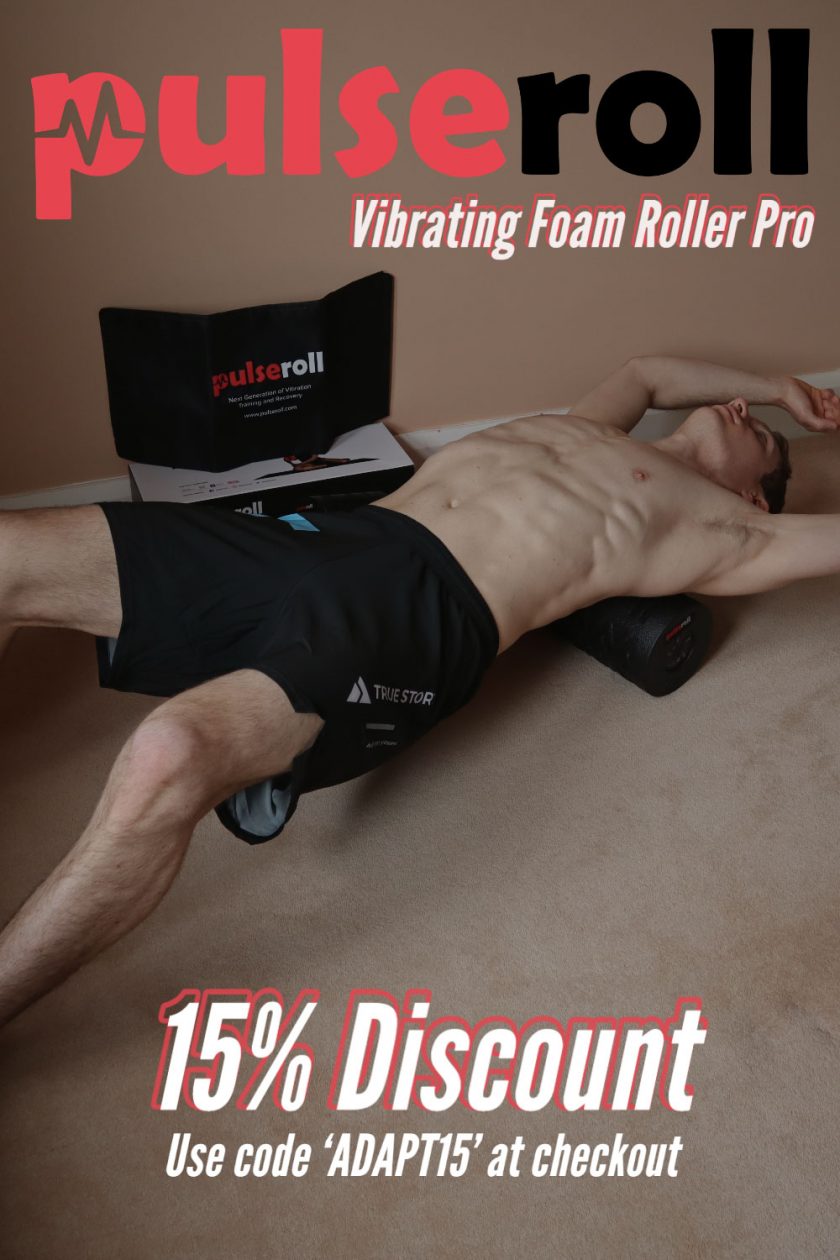 We've partnered with Pulseroll to give you an exclusive 15% discount off the Pulseroll Vibrating Foam Roller Pro, plus free shipping. Simply use coupon code 'ADAPT15' at the checkout.
Pulseroll Vibrating Foam Roller Pro
Verdict
The Pulseroll Vibration Foam Roller Pro completely changes the foam rolling experience. The vibrations not only work to boost foam rolling efficiency and muscle recovery, but they also make the process much more comfortable and, dare I say, even enjoyable.
Pros
Up to six hours of battery life on a single charge
Powerful motor (max 4900rpm)
Five vibration settings
Big enough to work two limbs at a time
Vibrations make foam rolling more effecient and comfortable
Handy remote control
Cons
Have to cycle through all vibration levels to turn off roller when using remote
Can't reselect a vibration level without first cycling through all settings or turning off roller
4.5
Incredible recovery tool