The daily challenges of social and work life pose a threat to mental health. About one in four people is battling with at least one form of mental illness around the world. Although there is no known cure, activities like road trips effectively manage mental health issues. Indeed, travelling is linked with reducing symptoms of mental stress, anxiety, and depression.
So, get your gear ready, your hotels booked, and your car engine started. Here are seven reasons why a road trip is what you need to boost your mental health.
It promotes physical and mental fitness
One of the adverse effects of mental health disorder is fatigue. For those who may be new to road trips, you don't just drive across the country all day. You may decide to skate or ride on your bike at some point. However, you need a car mount for bike if you wish to bring your bike with you.
From swimming in the ocean to climbing mountain peaks, there are many wholesome activities to do on a road trip. Some of these activities take a considerable amount of energy which is healthy. Not only will you be building your mental strength while taking a road trip, your physical fitness increases as well.
It relieves stress
According to a naturopathic doctor in Scottsdale, depression is directly linked to stress. More than 264 million people worldwide are dealing with depression. When this happens, it affects both the mind and the body. Stress levels increase when people come in constant contact with triggers that worsen their mental illness symptoms. These triggers may emanate from interactions with people, unpleasant sounds, or challenging responsibilities at work and home. When you take a road trip, you move away from the stressful environment. Not being confronted with situations and people who add to your stress is a major step towards stress relief.
It brings you one step closer to happiness
Mental health issues are capable of altering moods and causing a feeling of dissatisfaction and sadness. However, happiness is a state of mind you can influence by taking a road trip. The excitement starts from planning your trip. Likewise, the unique sights, delicious food, and entertainment from the road trip are a much-needed breath of fresh air. Road trips comprise activities and experiences that lighten the mood, especially when travelling with friends or family.
Even when you take a road trip by yourself, you are never truly alone. Interacting with people at your travel destination becomes easier. When this occurs, it alleviates loneliness. The more adventurous and enjoyable the road trip is, the more satisfied and happier you will be. Indeed, the fond memories from the adventure can last long after the trip.
It helps to connect with nature and appreciate life
Taking a road trip comes with an increased sense of appreciation for nature. It also helps to connect with nature on a deeper level. Also, connecting with the green space alleviates depression. An exciting part of taking a road trip is the feeling of safety that interacting with nature brings. It is surprising how you can drive for miles on a long and lonely road without feeling scared. Also, you will find out that you can camp outside, sleeping or staying awake to watch the sunrise. Engaging in these activities reduces fear and insecurity while giving you a newfound appreciation for life.
It reinvigorates the mind
Going on road trips helps to see the world in a different light. This is due to the new experiences that await you in your travel destination. Also, the brain becomes more active when it gets into an unfamiliar environment. That is why you notice the tiniest details when you first arrive at a hotel or new town. Experiencing the beauty of a different city cuts out negative mental health triggers and slowly gets the mind acclimatized with new positive vibes.
It promotes self-esteem and confidence
Mental health issues have a way of putting a dent in self-esteem. It reduces confidence and keeps people in their 'shell.' Thus, going outside, connecting with the universe, and feeling invisible can be empowering. A road trip would likely take you to unfamiliar territory. Therefore, the chances that no one there knows your history or mental health condition are high. Interacting with people becomes more straightforward when no one treats you differently from others. By doing this, you start to build confidence. Your level of confidence will have increased by the time you return home.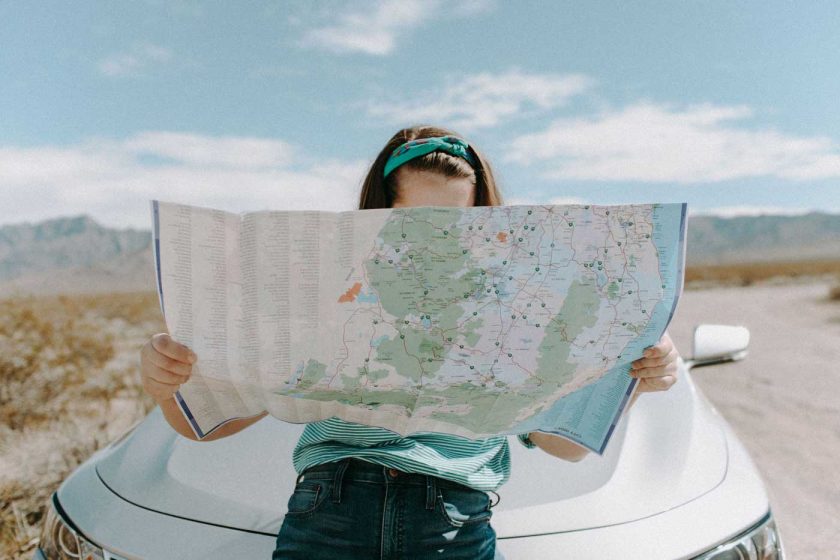 It boosts creativity
Every new experience on a road trip can increase your creative potential. The incredible sights of the hilltops, open fields, and the woods on your way to your destination awaken the creative portion of the mind. When you reach different stops, the atmosphere, culture, and activities open a window to learn new things. Learning new things, like a local or foreign language or new dance moves, inspires productivity and boosts mental health.
Final thoughts
Road trips can be a much-needed getaway from the everyday triggers that affect mental health. Thus, it is advised to make road trips a part of your plans for the future. However, taking a road trip is not a cure for mental illness. Although it increases physical energy and boosts mental health, its effects are temporary. You should see a specialist for a lasting solution to mental health challenges.
Featured image: ArtHouse Studio/Pexels