The primary role of a garage is to park cars. However, the extra space you have can be used to store various small things and a place where you will practise your hobbies.
If you want to build a garage where you can practise your hobby, but you are not sure how to do it, then you are in the right place. We suggest some useful tips that can help you create a perfectly organised garage, so keep reading!
Garage design tips
Secure your garage space
When you start arranging the garage, it is important to think about several important things, such as the economical use of space, the accessibility of all frequently used tools and equipment, as well as the safety of everything you store in the garage. Modern smart home systems can provide you with video surveillance and security at all times. In addition, they greatly facilitate everyday life. Imagine the garage door opening "at the push of a button" as soon as a car appears in the driveway or closing itself behind you!
Once you solve the security issue, it's easy to organise the space with a few smart tricks.
Make a plan
Before starting to build a garage, make a rough plan of where each object should stand. That way, you will save time and speed up the process.
First, make a plan for organising the garage space according to your needs. A classic garage includes a parking space for a car, as well as storage space for various types of tools, seasonal decorations, and sports equipment. You will certainly organise the hobby as it suits you. If you arrange the objects nicely and pack small tools on the shelves, you will surely get much more space you can use well.
Before starting the construction of the garage, first measure the length and width of the interior space to create a sketch. Thanks to the sketch, you will be able to determine the available space much more easily.
Invest in shelves
Investing in wall shelves, which are not expensive at the same time, will pay off many times over. If you install simple shelves, hooks, and baskets on the wall and focus on this way of storing tools and other things you want to store in the garage, you will make the most of the storage space. Even if you make them yourself, it won't take you more than a day to set them up.
Shelves from floor to ceiling, shelves in the form of simple boards, storage cabinetry, or cheap wire baskets—organising will never be easier. Certainly, storage cabinetry is the best option because you can order them according to the dimensions that suit you. In addition to their functionality in the form of maximally used space, wall shelves also bring clarity and order, so it will be easy for you to find your way around your garage at any time.
Think about affordability
When placing shelves, cabinets, and boxes, think about the accessibility of everything you keep in them. The organisation of the garage space should allow you to find your way around the garage quickly and efficiently, so avoid stacking it into two or three layers.
If, for example, you have a car in the garage, organise the tools and equipment that you use daily or often so that you have to take the car out every time to get to it. You won't always be able to have everything at your fingertips but keep what you need most so that it is available to you at all times, regardless of whether the car is in the garage or not.
Use the ceiling
Why would the vast ceiling area of your garage remain unused and empty? This especially applies to garages with high ceilings, which can be used to hang bicycles, skis, or other bulky items that are difficult to store on the wall and take up a lot of space on the floor. You can also place holders for your tent and other camping equipment on the ceiling.
Maintain order and cleanliness
Once organised, the garage will remain organised for a long time if you maintain order and cleanliness. Clean the floors regularly, put the tools back in their place after the job is done, and save yourself the mess and chaos. Keeping order refers to the interior of the garage as well as the driveway itself. Make sure that the entrance to the garage is always free and clear.
End note
Hopefully, these tips were helpful to you, and that with their help you will build an ideal garage for your hobby that you will enjoy.
Pin this post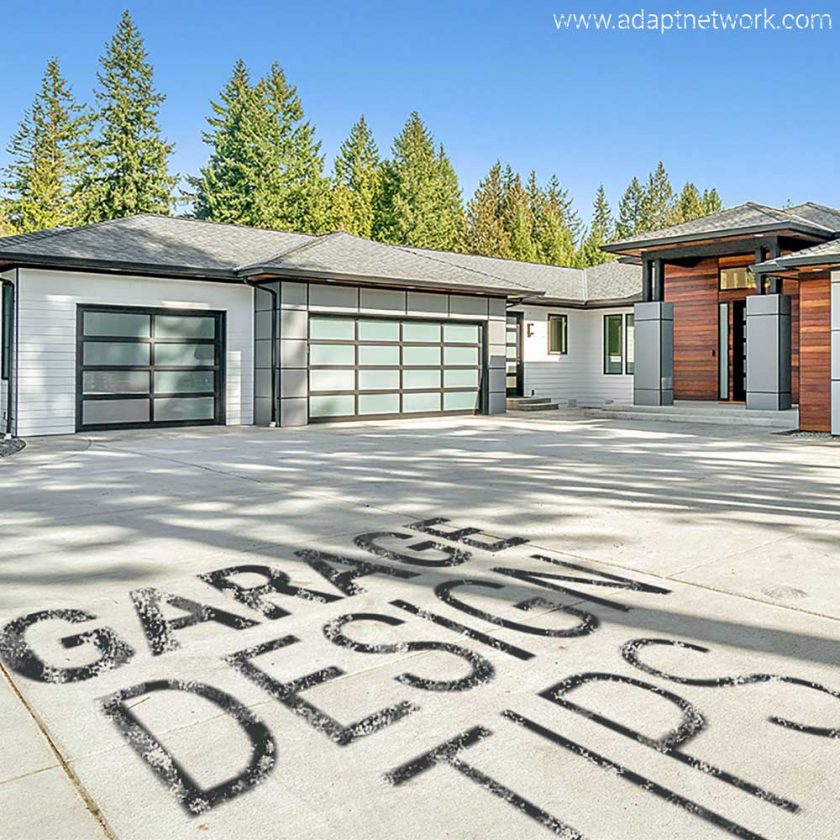 Featured image: Created using photo from Zac Gudakov/Unsplash