For the outdoor explorer, a city is probably their worst nightmare. Crowded with hoards of tourists, noisy traffic jams and pushy street sellers, cities aren't usually the destination of choice for the average adventurer. But get past your initial reservations, and you'll be surprised how much fun and adventure there is to be had. From tours, geocaching, treasure hunts and even nature walks. If you're a die-hard fan of the outdoors, it's time to start reassessing your perspective of the city!
Tours
Before heading to a city, check out what tours there are on offer. Most cities offer a bus tour, but I recommend a walking tour and these are often free. If you're heading abroad, check out Sandeman's tours as the tour guides are incredibly knowledgeable about the lesser-known aspects of the city. Some walking tours are themed from history tours, ghost tours, art tours and even comedy tours and they offer a fantastic opportunity to discover the city from a local's perspective. Fewer tourists, more walking, and hidden gems—it's a win-win.
Very often you can also opt for a self-guided tour. Head to the local tourist information, or look it up online. Some websites have devised walking routes for you to follow with information to find out at each stop. Apps like GPS My City and Pocket Guide are really useful and offer tours for most popular cities around the world.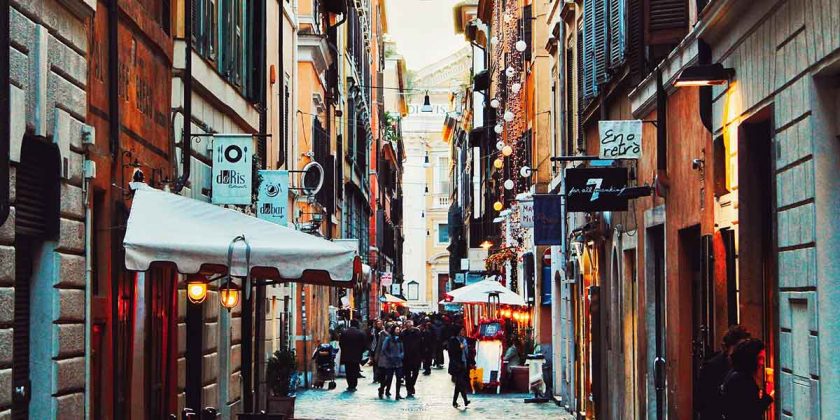 Geocaching
Geocaching is an adventure sport, open to anyone and everyone. Using your smartphone or GPS receiver, the aim of geocaching is to follow a series of coordinates to locate hidden treasures. There are millions of geocaches hidden around the world, in the wilderness and in cities. And your next city trip could be the perfect excuse to try it out.
Due to its popularity, many technology companies are now catching on to the geocaching trend. A startup in the US recently launched the Seek Adventure App. Available in 52 countries, the app is an augmented reality, location-based treasure hunting app which works a bit like PokemónGo. But instead of winning pretend animals you can actually find and win cash, rewards and gift cards.
Nature
While towering skyscrapers and apartment blocks come to mind when thinking of a city, it may surprise you that some cities are renowned for their greenery. 47% of London is actually green space, with over eight million trees living and breathing in the capital. In all cities, there is at least one large park, and most are home to several green spaces. A lot of local clubs put on events and taster session in the parks, which could give you the perfect opportunity to try something new. Perhaps extreme frisbee, touch rugby, a spot of yoga or even pedalo-ing in the lake. Search online for the city's local clubs and check out their listings before you go. Facebook is incredibly useful for this. Many clubs create facebook events for their activities, and by searching 'events in… ' you'll be able to discover what's on at the touch of a button.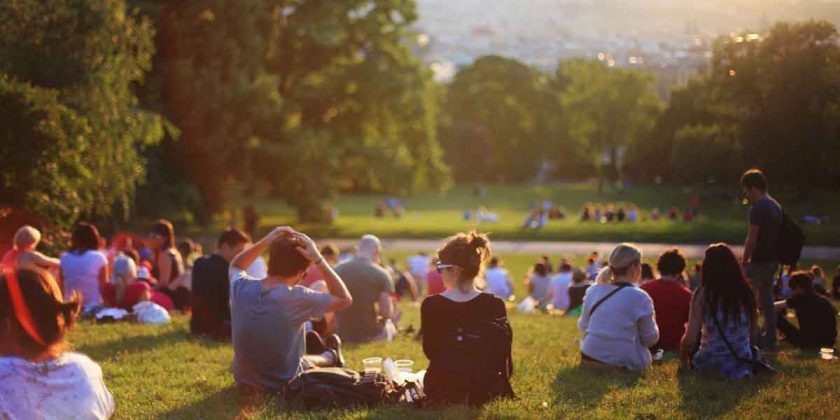 Minube is also a great app for the picture lovers amongst us and could be the perfect place to find new places. It's part social platform and part city guide and offers pictures, videos and reviews which are posted by hundreds of thousands of users.
Food
What better way to explore than through food. Because of the diversity of cultures and people, cities are usually the best places to try different authentic cuisines. If you're not a fan of exploring the city itself, explore the range of food it has to offer. Food markets and food fairs are becoming really popular and they are a great way to try different types of food at once. If you're looking to try a particular cuisine, search online for reviews before you go. Authentic cuisine doesn't have to be expensive. Sometimes the cheapest places can be the best.
Open Table and Trip Advisor are great places to find out reviews. Happy Cow is also a great website to search for vegetarian and vegan restaurants. Tasteful is also a great app for those on a specific diet.
So with these little tips in mind, you won't be dreading your next trip to the big city. With a little thought, adventure can be found anywhere.