Reducing your electricity bill is not only a smart financial decision, but it's also good for the environment. Every time you save energy, you're helping to reduce the amount of greenhouse gases that are released into the atmosphere. In this article, we will provide six useful tips on how to lower your electricity bill.
Top Tips to reduce your electricity bill
Get a smart thermostat
A regular thermostat can waste a lot of energy because it doesn't adjust the temperature based on whether anyone is home or not. A smart thermostat, on the other hand, will lower the temperature when you're away and raise it again when you come back. This can save you a significant amount of money on your electricity bill.
Also, you can program a smart thermostat to lower the temperature at night or when you're sleeping, and raise it again in the morning. This not only saves energy but can also help you sleep better. Plus, many smart thermostats come with features that allow you to control them remotely via your smartphone.
Keep in mind that you might need to get a professional to install a smart thermostat, but it's worth it in the long run.
Compare electricity plans
If you're on a standard electricity plan, you could be paying more than you need to. There are now many different electricity plans available, including ones that offer discounts for using less energy or for signing up for a longer period of time. So, it's definitely worth shopping around and comparing different electricity plans so that you can get connected quickly and easily to the best one for you and your home. In addition, you might even be able to negotiate a better deal with your current electricity provider.
For example, if you're willing to switch to a cheaper electricity plan, your provider might be willing to give you a discount.
Use energy-efficient appliances
If your appliances are old and inefficient, they could be costing you a lot of money in wasted energy. So, it might be time to upgrade to newer, more energy-efficient models.
For example, an energy-efficient fridge can use up to 25% less electricity than an old model. Similarly, an energy-efficient washing machine can save you around $100 a year on your electricity bill.
In addition to saving you money, energy-efficient appliances are also better for the environment because they use less energy and generate fewer greenhouse gases. Keep in mind, however, that energy-efficient appliances often come with a higher up-front cost. But over time, they will pay for themselves in lower electricity bills.
Use natural light
Whenever possible, try to take advantage of natural light instead of artificial lighting. For example, during the daytime, open the curtains or blinds to let in sunlight. And at night, use dimmer switches to reduce the amount of artificial light that's needed.
In addition, you can also use solar-powered lights for outside areas such as your garden or porch. These are a great way to save energy and money while also adding some extra lighting to your home.
Educate your family and friends about conserving energy
One of the best ways to save energy is to educate your family and friends about it. For example, you can teach them about the importance of turning off lights when they're not needed and unplugging appliances when they're not in use.
You can also lead by example by making an effort to conserve energy yourself. For instance, you can turn off lights when you leave a room and unplug appliances that you're not using.
Remember, the more people that are involved in conserving energy, the more of an impact it will have.
Use green power
If you want to do your bit for the environment and save money on your electricity bill at the same time, then you should consider using green power. Green power is electricity that's generated from renewable sources such as wind, solar, or hydropower.
Not only is green power better for the environment, but it can also help you save money on your electricity bill. In fact, you might even be eligible for government rebates when you use green power.
So, if you're looking for a more sustainable and cost-effective option for your home, then green power is definitely worth considering.
End note
There are many different ways that you can lower your electricity bill, from using energy-efficient appliances to conserving energy. And the best part is that many of these tips are easy and affordable to implement. Keep in mind, however, that the amount of money you'll save will depend on your specific situation. But by following these tips, you can definitely make a difference—both to your wallet and the environment.
Pin this post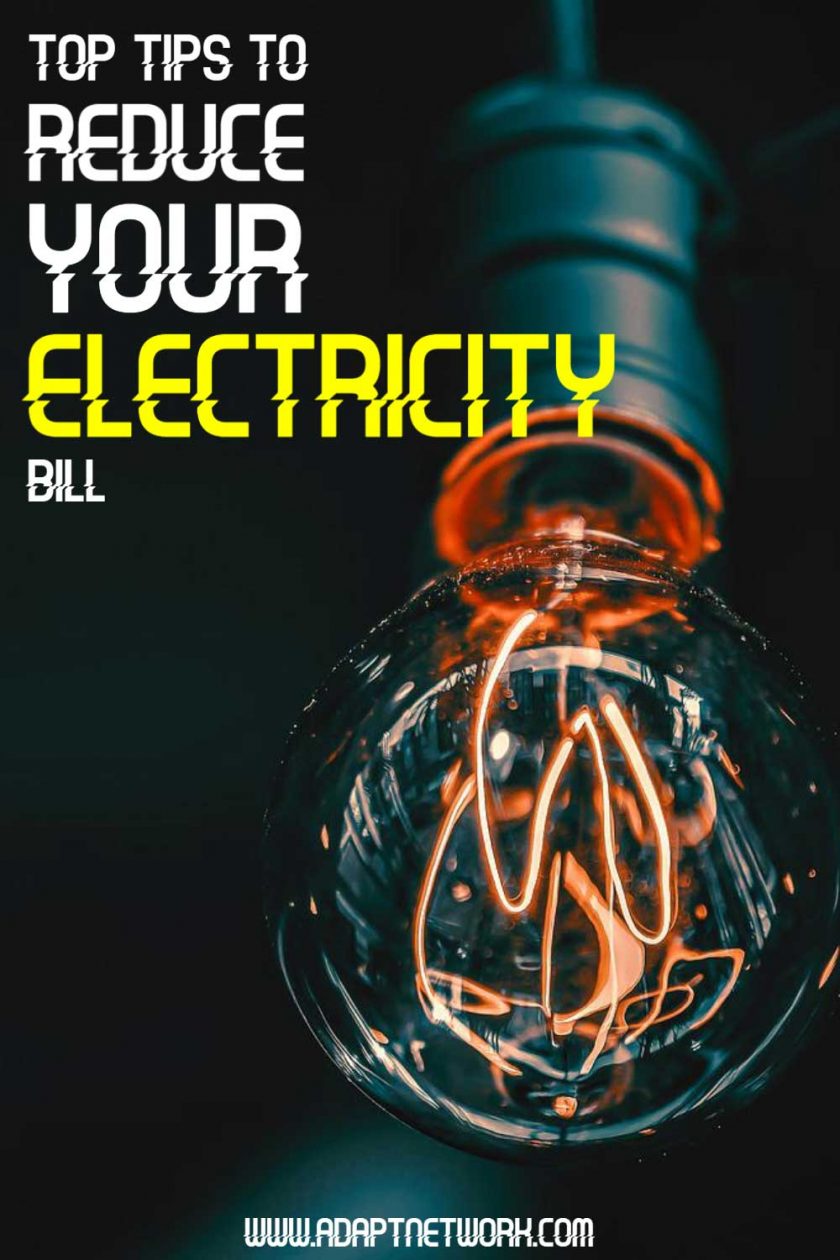 Featured image: Created using photo from AJS1/Pixabay