Being a fitness lover can be fantastic as well as frantic at the same moment. As long as you keep on doing exercises, you'll remain fit and healthy.
But what if you have to go on a family tour? How will you be able to keep track of your fitness? Will you take your fitness for granted for as long as you are on the tour?
These are some of the questions every fitness freak may think of.
Let us give you a detailed overview of how to keep your fitness at first priority even when you are travelling:
Top tips for keeping fit & healthy while travelling
1. Find a space for doing exercises
No matter where you are, always spare some time for your regular exercises. Even if you manage to find a space of 20 minutes, it'll be more than enough to keep you in shape.
What if we tell you that you don't have to have any special gadgets to do exercises? Sounds fun? Well, given below are some simple and basic exercises you can do anywhere:
Push-ups
Squats
Sit-ups
Lunges
Once you start doing any of these exercises, you'll be sweated out in almost 5 minutes. Have you ever heard of the phrase "Where there's a will; there's a way?" That's right.
If you are willing to keep yourself fit and healthy, you can perform these simple exercises while you are on the go.
2. Have fitness gadgets alongside
If you are planning to go on a family tour, make sure you have some necessary fitness gadgets alongside. Having some useful fitness tools will make you remember that you have your health and fitness to take care of.
For example, you can buy gifts for fitness freaks when they are planning a tour. There is absolutely no need to make a ride look like a gym because one can keep himself/herself in shape with some simple gadgets like thermal compression pants, sweat body shaper, barefoot sticky sole, etc.
3. Walking for the win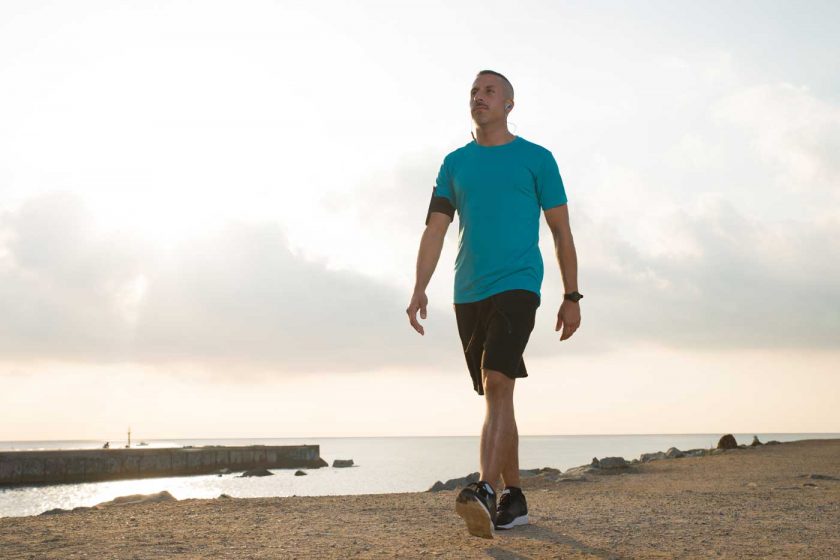 When you are travelling, try to walk as much as you can. Not only will it keep you healthy, but it's also one of the best ways of exploring a city or a place.
When you are travelling, you are most likely to eat unhealthy foods and don't focus a lot on your fitness. However, walking is something that will help you keep in shape. Exploring a city by taxi can be very costly. Why don't you save your money and get in a lot of steps at the same moment?
4. Employ the 'Never 2' rule
We usually take fitness for granted when we are on the go. If you have missed your important exercise one day, make sure not to miss the same one the other day. If you have consumed a bad meal, don't let you eat the same food the very next day.
This is something that will keep you fit and healthy, both physically and mentally. Bad habits mostly get to us when we are travelling with mates and family members, and this is where the 'Never 2' rule comes into play.
A day off or a cheat meal isn't an issue, but if you keep on doing it for some time—your health will be at stake. Make sure you keep the momentum going so that you can stay on track without losing your shape.
5. Keep an eye on your eating habits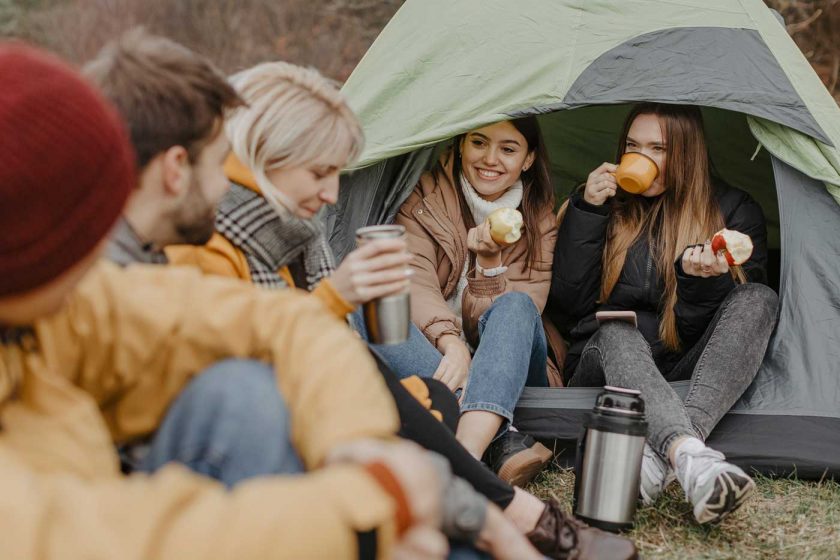 Does it sound like your mother talking? When you are travelling or hiking, it's necessary to make sure you eat healthy foods regularly.
Mostly when we are around friends, we skip breakfast. As a fitness lover, there is no way you can skip your breakfast because it is what fuels your body for the rest of the day. Need expert opinion on breakfast option? Well, there is nothing better than a bowl of yogurt to start your day. It's relatively cheap and available in almost all areas.
One more thing—keep an eye on your calorie intake because sometimes we ignore the number of calories we need to keep in shape when we are on the go.
6. Take the stairs rather than relying on an elevator
We all know how applicable and useful taking stairs can be to keep ourselves fit. The more you take stairs, the better your glutes will be.
When you are travelling, you most probably stay at fancy hotels where people use elevators rather than taking stairs.
But if you want to keep yourself fit and healthy, make sure you use stairs wherever you can. This way, even if you are not very committed to your daily exercises, you can remain fit.
Conclusion
It's challenging to keep an eye on your fitness when travelling around your friends and family members. However, with a bit of care, you can prove to the world that you are a fitness freak.
All photos: Freepik