James Gilleard is an illustrator and animator from London. After working for various design agencies and media groups, including GMTV and SquareZero, he started up his own illustration company — James Gilleard Illustration and Animation. While his subject is varied, his style is incredibly unique and timeless. He has worked with big brands like Ikea and Disney in the past, and his work spans a multitude of genres from: game design, landscapes, characters and animals. We caught up with Gilleard to find out what inspires his works and plans for 2017.
1. How did you get into illustration?
I studied illustration and animation at university – but started seriously with illustration in about 2010/2011 when I got my agent at Folio.
2. What influences your style and designs?
I'm a big fan of mid century modernism in art/ design and architecture, but anything from the 60's, 70's or 80's – fashion, cars, their interpretation of the future. Earlier this year I became interested in glitch art which I tried to use in my work and more recently I have been looking at collage work and surrealism.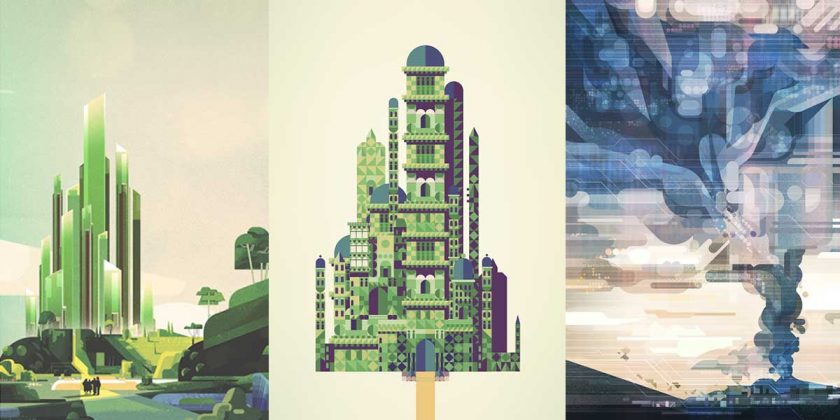 3. What materials do you use?
Sketchbooks for drawing then adobe illustrator to trace and create vector artwork. I then add textures in Photoshop.
4. What do you think people like about your style of art?
Hopefully there is a certain feeling or atmosphere to my work, I think that kind of thing is what people connect with and remember.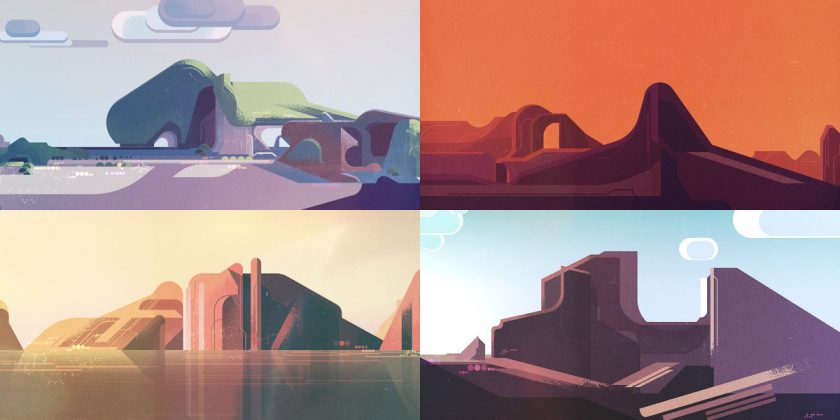 5. Are you working on any particular projects at the moment?
A few things – a dinosaur book, some backgrounds for animation, a music video and a few editorial images.
6. What have you got planned for 2017?
I'm not really sure, just see what happens I guess! Things never turn out as you plan them so I tend to see what comes. I would like to work on a game professionally, maybe move country again. As always I have a tonne of personal projects I would like to get moving, mostly books.