Summer is almost upon us, which means that water parks across the world are getting ready for the rush of people looking for a fun way to cool down on a hot day.
If you're travelling to a waterpark with a disability, though, this usually requires extra effort and most waterparks don't provide many rides and attractions suitable for people with disabilities. But a new water park has just opened in San Antonio, Texas, that aims to change that.
Morgan's Inspiration Island
Morgan's Inspiration Island, which calls itself the world's first accessible waterpark, has been designed especially for people with mobility issues. What's more, every visitor with a disability gets free entry.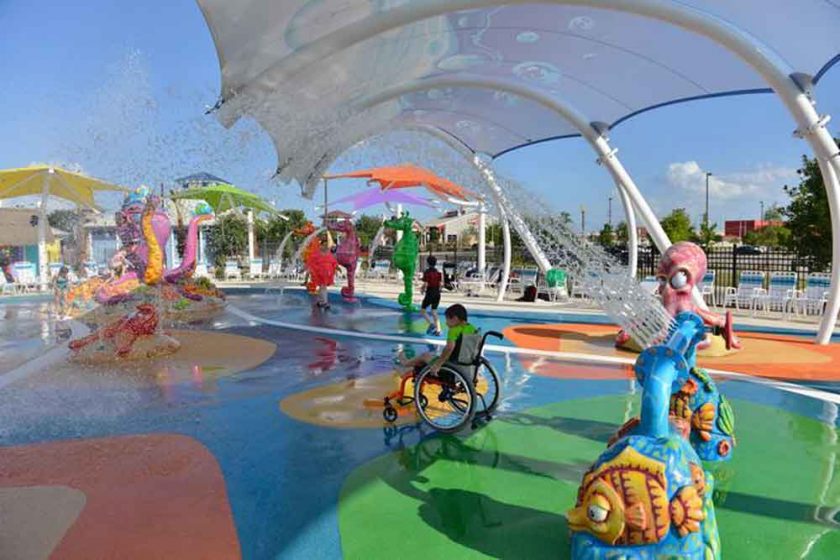 A "park of inclusion"
On the park's website, founder Gordon Hartman explains how he worked with doctors, parents, teachers, special needs therapists, and caregivers in order to create an extension to Morgan's Wonderland that caters to people with a variety of disabilities:
Our goal is to provide a great guest experience in an inclusive, safe, comfortable, not-overly-crowded environment. Morgan's Inspiration Island promises to give individuals with physical or cognitive special needs a place where they can splash and play without barriers. [It] is not a special-needs park; it's a park of inclusion.
San Antonio local news channel KSAT 12 also reported on the park's launch day:
The venue offers traceable bracelets that allow parents to locate their children, and it also provides PneuChairs, air-powered, waterproof wheelchairs that families can rent for free. Every part of the 25-acre park is wheelchair-accessible and has been carefully designed. The park even has the technology to quickly change the heat of the water in order to accommodate guests who are particularly sensitive to the cold!
The icing on the cake? Prices are well below usual theme park rates. Visitors with disabilities get in free, while regular entry costs $17 (£13) for adults, and $11 (£9) for children.
Morgan's Wonderland and Inspiration Island will be open daily until mid-August and then on weekends the rest of the year.
See the gallery:
All photos: Robin Jerstad/Morgan's Inspiration Island