In December, immediately following the Pipeline Masters, some of the world's best surfers, including Kelly Slater, Shane Dorian, John John Florence, Sebastian Zietz, and dozens more, joined local activists and community leaders in a march through the rainy streets of Haleiwa on the North Shore of Oahu. The march was to protest the presence of companies like Monsanto and Syngenta, which, thanks to Hawaii's loose regulatory environment, grow GMO crops and test pesticides that are banned in dozens of countries on Hawaiian fields.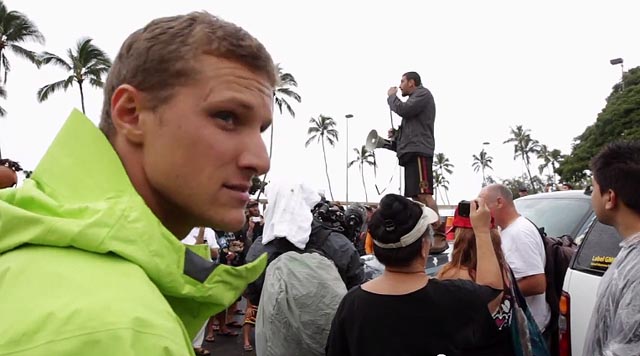 Santa Cruz, California, surfer and 'Surfing For Change' founder Kyle Thiermann's most recent work, "Pro Surfers vs. GMOs, highlights this issue further and can be viewed below:
In an interview with Grind TV Kyle said "I travel to Hawaii a lot to surf, and when I learned that the major biotech companies do their testing on the Hawaiian Islands I thought it would be an interesting story to cover for my YouTube Series, 'Surfing For Change.'" He went on to add, "Then I learned that there was a big movement already growing with Dustin Barca and a lot of the boys already working to get companies like Monsanto and Syngenta off Hawaii. I was like, 'Wow, this kind of controversy would make for a sick documentary!' David and Goliath stories are always good."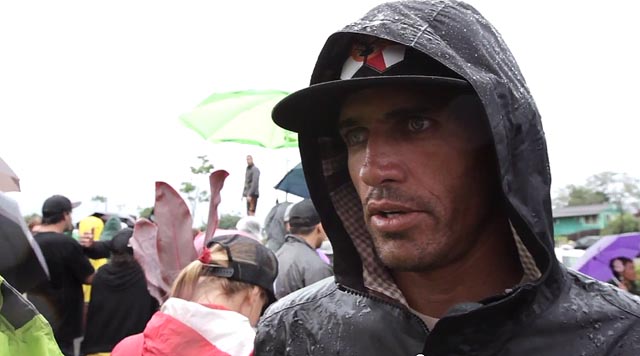 Ask what he would say in a face-to-face meeting with the chief executive of Monsanto, Kyle replied, "I would ask him if he'd be willing to put his kids in one of the schools directly adjacent to the biotech companies' testing grounds in Hawaii, where they test restricted-use pesticides like atrazine." This was in reference to recent cases where the testing of atrazine near schools was linked to seizures, nose bleeds, and burning eyes among the school children.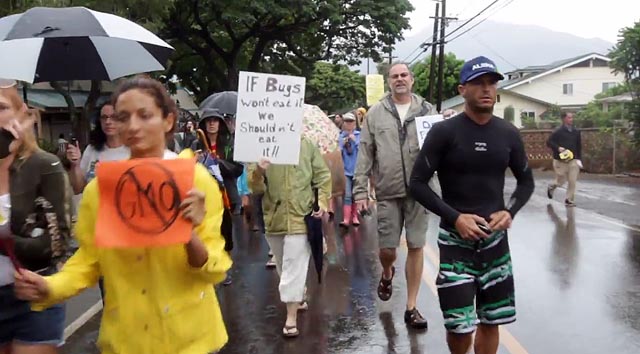 Kyle closed the interview on a lighter note saying, "We're having a big party at my house in Santa Cruz tonight! Getting a keg of non-GMO beer and we're gonna celebrate the release of the film."