If you're an avid walker, you've probably heard about Lyme disease. It's a bacterial infection spread to humans by infected ticks. Not all ticks carry the disease, but it's really important to know what to do if you've been bitten, the proper way to remove a tick and the next steps. That's because Lyme disease can be debilitating. But this is a fact that is often downplayed by health bodies in the UK.
40% of ticks were infected
Ticks are tiny spider-like creatures found in woodland, grasslands and heath areas. They are incredibly small, some only bigger than a pin prick and they feed on the blood of birds and mammals, including humans. Ticks that carry the bacteria responsible for Lyme disease, Borrelia garinii, are found throughout the UK and in other parts of Europe and North America. However, some doctors still believe you can only contract Lyme disease from the US and so mistakenly rule out Lyme disease from patients displaying characteristic signs of the disease.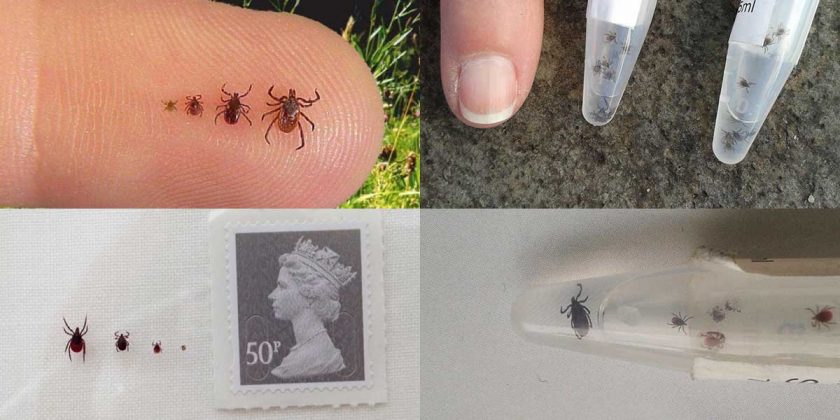 The symptoms can vary significantly from case to case but include: fatigue, muscle pain, headaches, fever, neck stiffness and digestive problems. Late symptoms include heart problems, inflammatory arthritis, peripheral neuropathy and memory issues.
Lyme disease isn't rare
While health practitioners are obviously aware of Lyme, it is thought only 3% of GPs have completed RCGP training in the diagnosis of the condition. Many people consider Lyme disease to be rare, but the statistics suggest otherwise. On a recent study in Salisbury, UK, Lyme Disease UK discovered that more than 40% of ticks collected were infected with Borrelia garinii. Likewise, while the NHS says there are only 2,000 to 3,000 new cases of the disease each year in England and Wales, Lyme Disease UK puts the actual figure at around 45,000. That's because many patients don't realise they've been bitten, and the disease can lie dormant in their body for years. Once emerged, it can cause symptoms which are frequently then misdiagnosed as CFS, ME, Fibromyalgia and MS to name but a few.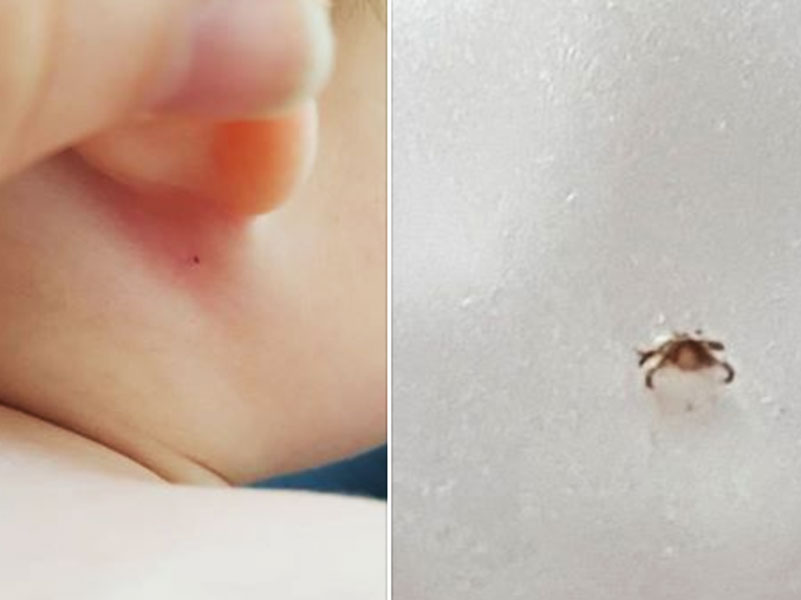 Something to bear in mind is that Lyme disease isn't currently a notifiable disease. Sometimes people infected with the disease will come up with an erythema migrans (EM) rash, which looks like a bullseye. GPs do not have to report on EM statistics and therefore these cases are not officially counted anywhere. Likewise, as suggested on the NHS website, it is believed that a course of antibiotics will effectively treat Lyme. But there are many worldwide research papers which show this not to be the case.
Lyme as the Great Imitator
Lyme is often referred to as the 'Great Imitator' as it mimics diseases such as CFS, ME, Fibromyalgia and MS. However, there is a train of thought which suggests that Borrelia garinii could be one of the causes contributing to these illnesses. If this is the case, then the consequences and number of people affected would be huge. A professor in the US, Dr Alan MacDonald, is also currently conducting research which could link the disease to others such as Alzheimers and Parkinsons.
Lack of education
The trouble is the lack of education. Many people don't know the dangers of Lyme disease. There are often no posters warning about ticks on footpaths and little mention of it in schools or areas most likely to be affected. Campaigner for Lyme awareness Sue Barnard told ADAPT Network that after walking the South West Coast path last year, she only found two tick warning notices on the entire route. Both within one mile of each other.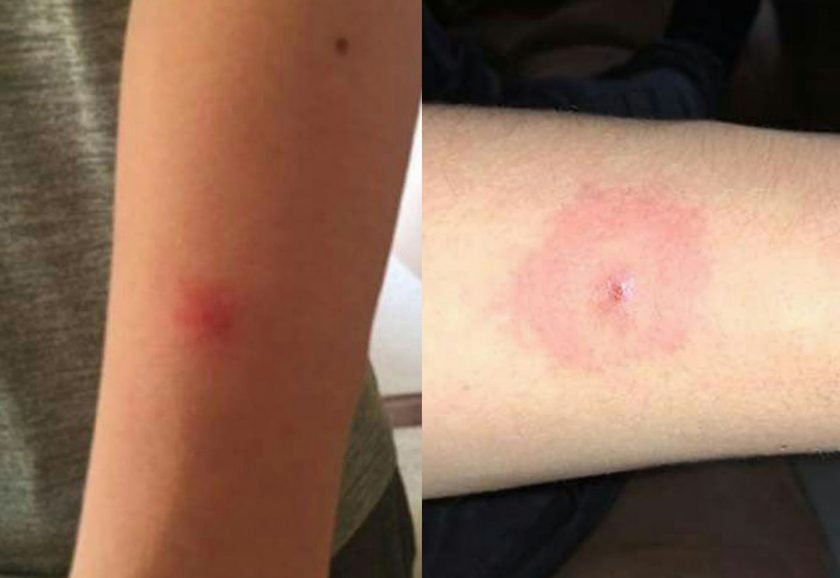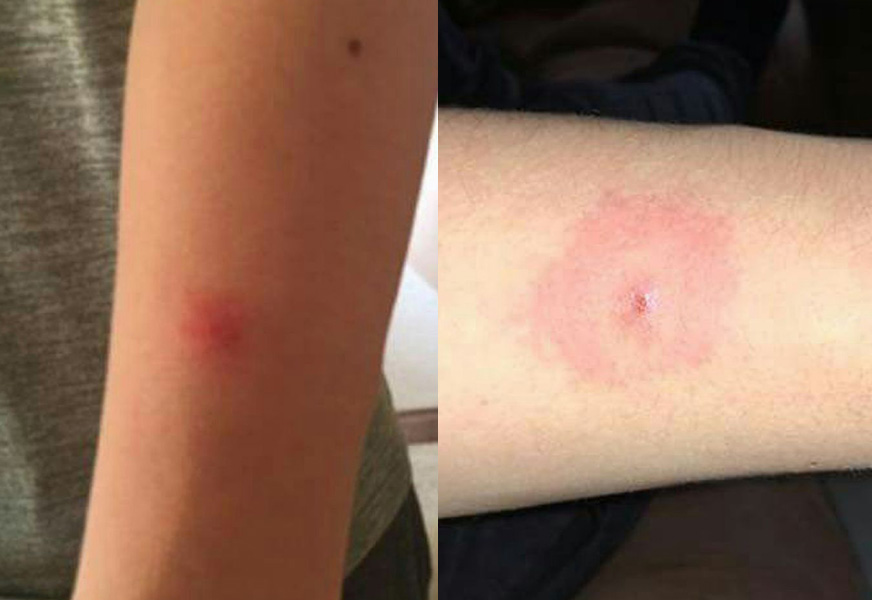 What can be done?
Prevention is key. When out walking, stick to paths. If you do have to walk through long grass, wear long trousers, preferably tucked into your socks, and long-sleeved shirts. Likewise, use tick repellent and regularly brush yourself down and check your clothes and body for ticks. This goes for children and especially pets as well.
If you have been bitten use a specialised tick removal tool or a pair of fine tipped, pointed tweezers to remove the tick. Get as close to the skin as possible and pull upwards with a steady even pressure to avoid leaving any mouthparts behind. Do not attempt to burn it off as this will distress the tick and encourage it to regurgitate the contents of its stomach into your bloodstream along with any bacteria it may be carrying.
Get tick wise
Getting out in the outdoors is something that should be enjoyed. This information shouldn't put you off from going on your next hike or walk, but it is designed to make you more aware of ticks and the dangers of Lyme disease. Despite being a regular hiker, I never knew about Lyme disease before speaking to someone affected by it. So get out and enjoy the world but be tick savvy. Buy yourself a tick removal tool, only £4 on Amazon, and brush your clothes and body down after going outdoors. It's a small price to pay to keep yourself healthy and safe.
Find out more about the disease at Lyme Disease UK and be sure to talk about the dangers of ticks with friends and family. You can also find useful information on how to protect your yard from ticks at OrganicDailyPost.
Featured image: Rob Bertholf/Flickr