Your car's performance comes from more than what's in the engine. It is a combination of its entire body, and it will put out what it gets in.
Moreover, they need a good foundation to perform in good condition. The suspension of your vehicle is the base that the entire body rests on. It determines how well your vehicle absorbs the vertical shock experienced from ups and downs as you ride. Upgrading it can change how your car feels on the road. It can give you a drastic improvement in your car's performance.
Suspension is one of the most important systems in a vehicle. If you're looking for an upgrade of your suspension, maybe you heard about coilovers as one of your options. They are praised by many as one of the best suspension options.
At this point, probably you're wondering if these suspenders are the right fit for your automobile. Here are some of the things you need to know before deciding to install coilovers on your car:
What are coilovers?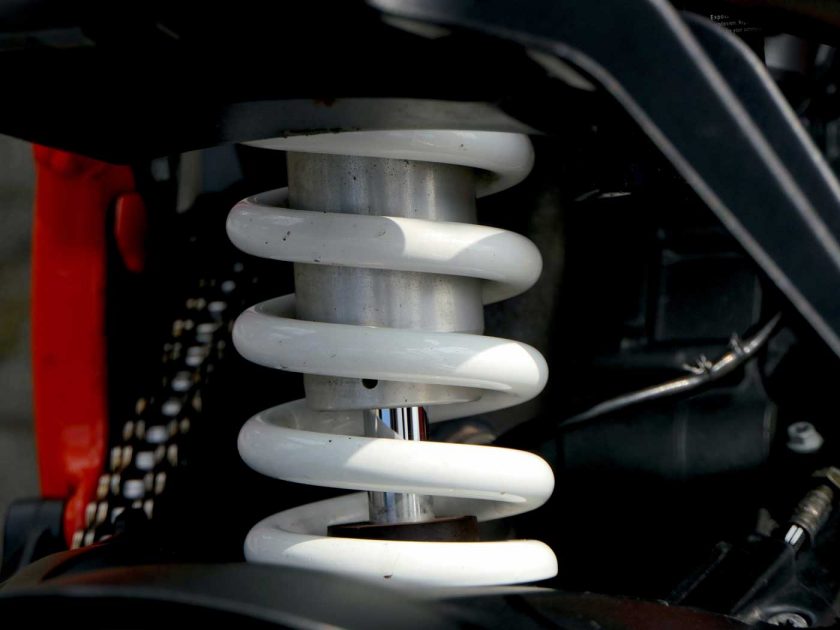 Coilovers are a form of suspension used in cars and other motorised vehicles. The term 'coilover' is derived from 'coil over shock.' As the name implies, it is a combination of a shock absorber and a coil spring, all in one. It looks much like a coil spring wrapped around a shock absorber.
This combination offers a different ride quality and experience to other vehicle suspensions. Coilovers are some of the most expensive suspension upgrades available for cars. But depending on your needs or wants, a coilovers upgrade might be your perfect solution.
Coilovers vs other alternatives
Now that you know how a coilover is the combination of a shock absorber and a coil spring, you may be wondering how it differs from alternative vehicle suspension systems. The two main alternative suspension systems you'll encounter are:
Springs: There are two main types of springs involved in suspension. They're called coil springs and leaf springs. Springs are there to cushion the feedback of your vehicle, which gets from the ground as you drive.
Shock absorbers: Shock absorbers are a foundational piece in most modern vehicle suspension systems. They're usually designed to work with springs to keep a car balanced on the road. Shock absorbers and their upgraded variation, called struts, limit the vertical rebound of the springs in a suspension system.
So, you can see how suspension systems usually have separate springs and shock absorbers, working in tandem. Coilovers are like an ultimate upgrade to this system. Instead of having struts and springs work separately, a coilover suspension integrates the two parts into one piece. Coilover systems are geared more toward performance than separate struts and springs, making them an excellent aftermarket upgrade for getting more out of your car!
Pros of coilovers
Whether you're looking for a performance upgrade or considering them as one of the ways to lower your car, many benefits come from upgrading to coilovers. The two most prominent pros of coilovers are that they give you easier handling of your vehicle and are offer easy adjustability.
When properly installed, they have the potential to give your car better handling than its factory suspension. Coilovers offer a sturdier and stiffer ride, making them an ideal choice if you want to lower your car. These properties mean that a lower vehicle has less chance of scraping when going over bumps in the road.
Adjustable options let you easily adjust the height of your vehicle. With a regular suspension, raising or lowering your car requires you to buy special lowering springs. Coilovers can give experimentalists the adaptability they need.
Cons of coilovers
As great as coilovers have sounded thus far, there are some downsides to installing coilovers. You should consider these before making the decision to upgrade.
Firstly, they'll give you a stiffer riding experience. As such, a stiffer ride may not be ideal for an average daily driving car. Secondly, they're some of the most expensive suspension upgrades. Unless you're an enthusiast or intend on using your vehicle for motorsports, the price combined with a stiff daily riding experience might make coilovers a bad choice for you.
Another con is that your options will be limited by the amount of space your car has available. Some coilovers may be too big to fit in your car. Finally, cheap and bad quality coilovers have an increased risk of failing, so make sure you get the good stuff if you choose to upgrade.
So, should you install coilovers on your car?
Whether you should invest in coilovers or not depends on personal preference and motivation. As you can see, there are significant advantages of upgrading. It might be that you're a car enthusiast looking for a performance upgrade, lowering your vehicle, or need the suspension upgrade for practical reasons, and you may find that more straightforward suspension springs and struts are a better option for you.
The verdict? If you want the benefits of having coilovers on your car and don't mind the cons, then go for it! Otherwise, consider your other options.
Featured image: Adobe Stock