Despite what glossy outdoor magazines might say, you don't need to spend a fortune to go on an amazing, long-distance off-road adventure. With a bit of planning, even your trusty Ford Ranger can conquer some seriously challenging terrain. However, preparation is essential and putting some time and effort into correctly kitting-out your 4×4 is key to a safe and successful trip.
Overlanding can be an exciting adventure; it's a lot like backpacking, but in a vehicle rather than on foot. You carry only what you need, and you need to know how to use all that equipment as you log big miles on backcountry roads. This puts some huge demands on your vehicle: You need a mix of capability, reliability, and usability.
Kirk Bowlen, from Hema Maps, shares his top tips to prepare your off-roader with us. Check them out below.
Check your engine
A serious service is mandatory for your 4X4 vehicle before long trips. This will prove even more important with off-road trips as they will test your vehicle to its limits. A simple engine check can determine serious problems. For example, moisture in the engine can indicate leaks. Of course, you will also want to check your oil and any moving parts such as belts as well. It is also important to change the oil filter along with the oil change, check out a handy guide on the best oil filters in case you would want to get one. The best approach is to simply take your vehicle to a mechanic.
Check the tyres
A good set of off-road tyres are essential for your trip as they can save you from many difficult situations. One professional tip is to check the tension of the wheel nuts as they shouldn't be too tight. As they might have been installed with power tools, you may not be able to undo the wheel nuts yourself. This is why it is important to check that you have the power to do this before you leave on your adventure.
Additionally, if your treads are less than 2,5mm deep, you may want to replace them with a new set to ensure good traction in all weather conditions.
Essentials kit
An essentials kit will prove useful in many situations. Depending on your vehicle and your adventure, you should bring everything that you might need with you. This will likely include general outdoor gear, such as the classic flashlight, but should also include vehicle spares like wires, cables, tape, light bulbs and a puncture repair kit. Multipurpose tools, like the Leatherman Tread are also a good recommendation.
And, of course, don't forget to pack a first aid and medical kit.
Off-road GPS
An off-road GPS will prove to be one of the best accessories to bring along. It may prove invaluable in hard-to-navigate areas so it's worth ensuring that all maps are updated before the trip. Another useful tip is to make sure that you have a reliable power source to keep the battery topped up. As a backup, it's important to pack a dedicated external battery along with a detailed printed map and compass.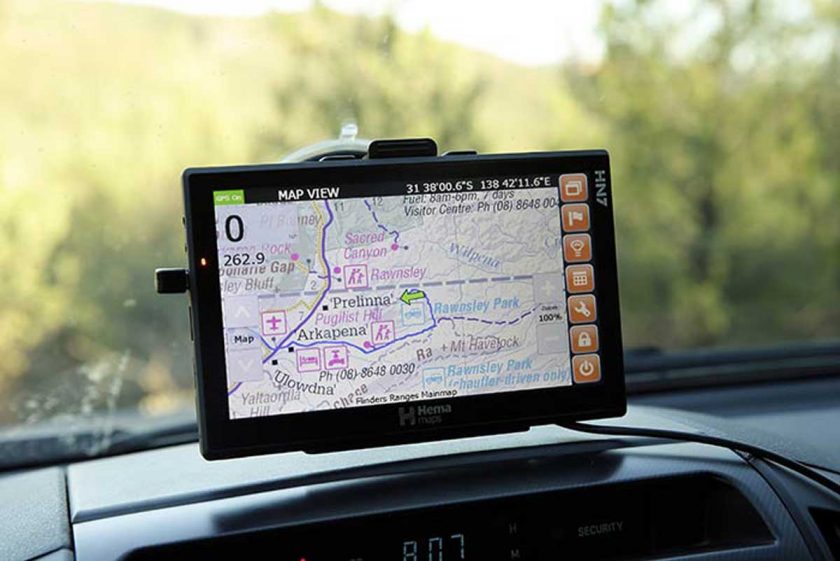 Upgrade the suspension
If you are heading on your first off-road adventure, you might want to upgrade the suspension of the vehicle. A stock 4×4 might be built for the average user, but if you really plan to take it off-road, you need to ensure the suspension can actually take the extra loads.
Install a bull bar
A bull bar is one of the essential upgrades you have to make to your vehicle. It will be one of the few safety precautions you can take against all types of hazards. For example, if you drive during the night, you may not see an animal jumping in front of you and you may not have the time to stop the vehicle. These accidents can cause serious damages to the vehicle, especially to the radiator which is placed behind the bull bar.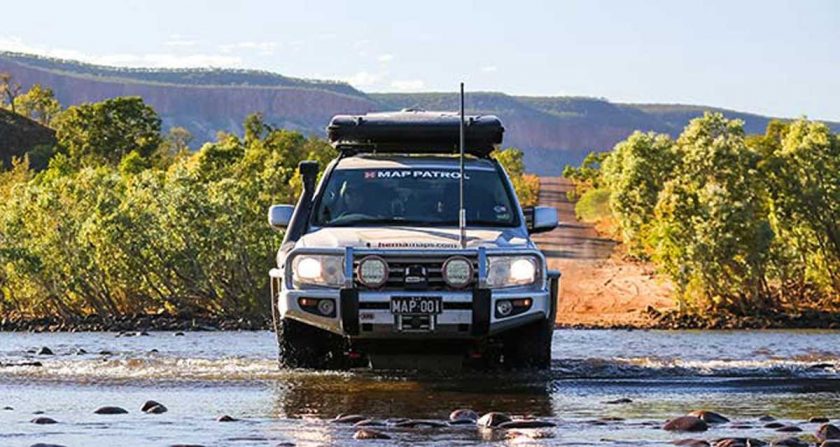 Aftermarket roof rack
A cruiser roof rack can function for many purposes. It can carry different objects from spare tyres to camping equipment. The best news is that you can basically fit any type of object on a roof rack and this can represent one of the simplest options if you want to ensure you will stay organized and that you will have the required space to carry all of your needed equipment and accessories.
Check the heating and the air conditioning
Going on an off-road adventure during the summer or even during the winter can come with serious weather challenges. If you want a comfortable experience, it will be essential for you to find the best solution to cool down during the summer months or to heat up the vehicle cabin during the cold winter months. Having a professional check the system is always the best approach as you may not have the skills or equipment to check for smaller problems which might become a nuisance down the road.
Going on an off-road adventure is an exciting time. But the most important thing to remember is that good planning will always result in a better adventure. Another useful tip is to research the area you will be driving through. Different terrain may require different vehicle modifications.
The most important thing to remember is to take enough breaks as you want to stay safe. Driving off-road is different to what you may be used in the cities as even the smallest mistake can lead to serious vehicle problems. Stay safe by always getting proper rest and also allowing the vehicle and the tyres to cool down.
Kirk Bowlen works for Hema Maps, a mapping, and digital navigation company focusing on off-road adventures in Australia, New Zealand& North America. Along with a quality and consistent updating process, the company has built a reputation second to none in their own right within the mapping industry.