Since Jennifer Pharr Davis' triumphant, record-breaking thru-hike of the Appalachian Trail in 2011, when she completed the Trail in 46 days, 11 hours & 20 minutes, the Adventurer, Hiker, and Author has been busy exploring hiking trails around the world, and sharing her incredible stories with us. In 2012, Jennifer became a National Geographic Adventurer of the Year, and more recently has become an important member of the Appalachian Trail Conservancy. She has also written a number of books, including 2013's Called Again, about her record hike. With the upcoming release of the movie A Walk in the Woods focusing on hiking the Appalachian Trail, Jennifer took the time to talk with me about her experiences on the Trail, and how hiking became such an integral part of her life.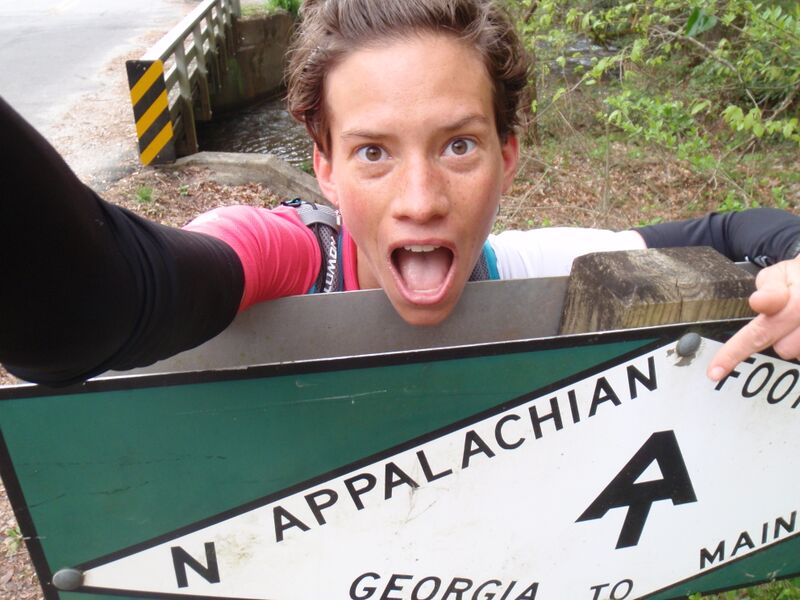 What inspired you to hike the Appalachian Trail for the first time, back in 2005?
"That was my first long backpacking trip. I was 21 years old and did it by myself and it took about 5 months. I wanted an adventure after college and sort of had this recognition that I had a great formal education, but didn't know anything about the outdoors, and that made me feel like I didn't really know myself, and so I really dived in, I should have had more experience or practice before trying to bite off the Appalachian Trail, but at 21 years old, inexperience doesn't seem to matter, and I think that's what's great about that age."
Fast-forward to 2011, when you set the record for the fastest thru-hike of the Appalachian Trail. How did you celebrate?
"It was a very kind of muted celebration. A lot happened between 2005 and 2011. I hiked the entire PCT, I did a lot of international hikes, several in the UK, and I got married. The record wasn't just about wanting to see how quickly I could do the Trail, it was about embracing a phase of life where I was working more and I was married and couldn't be away from home as much, and combine that with a love of endurance and challenges and that made me want to try to do the Trail in the shortest known time. It was such an intimate endeavour, with my husband helping me the whole way, and close friends and close family coming out to support us, that when we got to the end, I felt like I'd left everything on the Trail, I was completely empty, so there wasn't a lot of energy for a big celebration. I just cried a lot, and we took some really ugly pictures of sweaty, gross tears, and hugged a lot of people who came out. The real celebration was eating and sleeping for two or three days."
That must have been a weird feeling for you when you woke up the next day, and didn't immediately have to set off hiking at the crack of dawn?
"Yeah, it was really weird! I slept a lot the next two or three days, but my body was so regulated to being in nature, and I had started every day that Summer in the dark, I had seen every sunrise. So the next two days, automatically, I was exhausted but my body woke up and I just felt like I had to get outside and watch the sunrise."
Was it difficult for you to transition back into your normal day-to-day life?
"Yeah, I mean the nice thing is that I have accepted that I am a hiking addict, and I will always hike and I will always go back to long-distance trails when possible, so the transition is never as hard as I think it is for some people who do one big adventure and then think "That's it, I will never do something like this again". I find when I get off the trail, I'm usually eager for showers, and perishable food, and seeing my friends. Then I'm good, and I'm ready to get back on the trail in a few weeks."
With the film adaptation of Bill Bryson's A Walk in the Woods soon to be released, telling the story of his time on the Appalachian Trail, I wondered whether you have read the book, and if so, was it before or after you had taken on the challenge yourself?
"I have, but it was not before I did the Trail the first time, it was within the past 5 years. I like the book a lot, and I was surprised because Bill Bryson did approximately a third of the Trail, and he had a much different experience than mine in many ways, even just the fact that he was a middle-aged man when he was out there doing it, and my first experience was as a 21-year-old female. But I was struck by the similar realisations that Bill Bryson had on the Trail that I also experienced.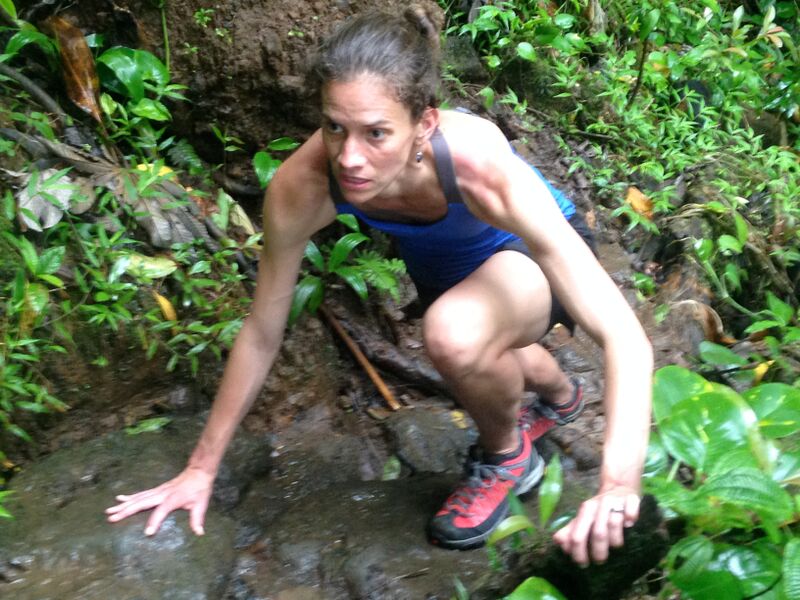 After the success of Cheryl Strayed's book Wild and the movie that followed about her hike along the Pacific Crest Trail, there has been a lot of controversy over the increase in people hiking on the Trail and how its popularity has sometimes caused overcrowding. How do you feel about this same thing potentially happening to the Appalachian Trail?
"There's been increases every year on all these trails because hiking has grown in popularity, but I don't think it was more than the Trail could handle. The Appalachian Trail is managed by the Appalachian Trail Conservancy and they've been really smart about the movie promotions. I've just come on the board for the Conservancy, but most of the work has been put in over the past few years. They knew the movie was coming out, they created specific initiatives and a new website to help people learn about 'Leave No Trace' practices, and they've encouraged people to maybe consider alternative hiking strategies, as in not starting in Georgia and going up to Maine, but starting somewhere in the middle and hiking to one end, and then coming back and doing another section. The PCT is like a sister to the Appalachian Trail, so they got to live vicariously through that experience with Wild, and I think they're probably as prepared as they could be."
Rather than overcrowding, it seems there is more of a concern over inexperienced hikers taking on thru-hikes, and the dangers this presents. Is there some sort of community amongst hikers on the Trail that helps with this?
"The more experience and knowledge you can have before starting out, the better. Thankfully the Appalachian Trail is a very forgiving trail, it's very beginner friendly, because unlike the PCT in places, the Appalachian Trail is closer to towns and cities, there are more places to hop on and off the path, there's more people out there. There are always a lot of veterans on the Trail who help people who don't know exactly what they're doing, and it's very community-driven. One thing that's always been really unique about the Appalachian Trail is the strong sense of community that it fosters, and it's been interesting to see how technology has changed the Trail experience in the past decade, because now it's easier for hikers to exchange contact information. Now everyone has cell-phones they can coordinate where they are, and they can go faster or slower to catch up with people. But still, if you want a solitary experience, you can find that on the Appalachian Trail, for sure."
Do you take a phone with you on your hikes? Do you find yourself using your phone a lot, or is it easy for you to switch off from technology and just embrace the nature around you?
"I think technology can enhance the hike. I run a guiding company that takes out groups on hiking trips on the Appalachian Trail, and that's one instance where I would use my phone to check the weather forecast for the next day or two as the hiking guide. But if I'm out there by myself then I want to be able to interpret weather based on winds and atmospheric pressure and clouds, and I think you learn to do that. But I think especially when you're responsible for others, for example I have an almost 3-year-old daughter, I always want to be as prepared as possible, and I like having my cell-phone, I like knowing that I can call out if there's an emergency. Also, my phone has a compass app, which is cool and helpful, and it has a flashlight I can use if my head lamp goes out, so I think it can be a really great thing, but people can get in trouble when they depend on it like it's their brain on the trail, it's just not going to make up for inexperience. I want people to frame it as an enhancement and a safety tool but not something you can rely on. Still, there are hikes when I've had enough of work and emails and phone calls and so very consciously, usually when I'm going out alone, I'll tell my husband I'm not going to be using my phone for a few days until I'm back in town."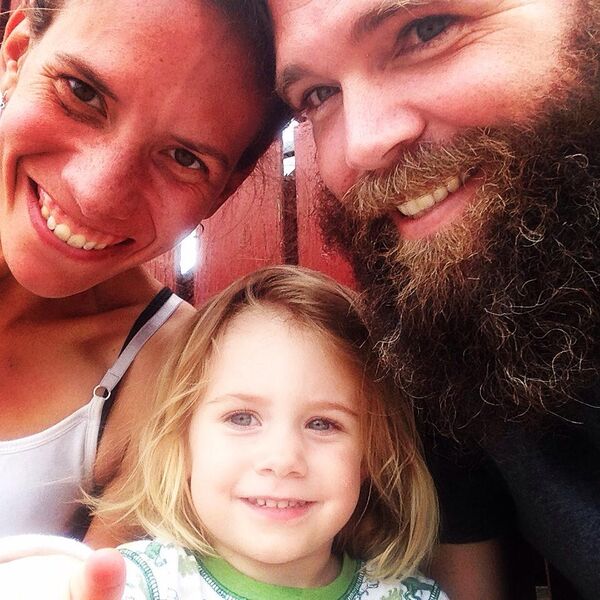 Do you have a favourite section of the Trail?
"It's nice having done it three times because it makes me realise that every time you hike it you have a different favourite. If I had to pick one place, there's a State Park in Virginia, called Grayson Highlands State Park, and it's pretty high for the East Coast, it's got phenomenal views, and it's a reserve for wild ponies, which is fun. At certain times of the year you can go up there and pick wild blueberries, so it's a really special part of the trail, but there's so many great places, it's hard to pick just one."
Assuming that the Appalachian Trail is your favourite to hike, what would you say is your next favourite?
"You're right, it is my favourite. Domestically within the U.S. I would say that the PCT is my second favourite. There's a 200 mile portion of that path, the John Muir Trail, and a lot of folks now with families and work say "I don't have 5 months to do the Appalachian Trail or the PCT", but if you can carve out two weeks, the John Muir Trail is pretty spectacular and well worth the effort. Internationally, my three favourite spots to hike have been in Iceland, Corsica, and Peru.
How did you get your trail name 'Odyssa'?
"It's kind of a funny story, because there's this community on the trail and you get out there and you're hiking and you're meeting people, especially in the first few weeks, and hikers love, when you meet them, to try and give you a trail name. I was out there the first week, and I'm very tall for a woman, I'm 6ft tall, and right away I got multiple suggestions that pointed out my height and lack of curves. I got 'Stretch' or 'Sasquatch' or 'Amazon', and I got all these names ripping open old scars from middle school. But since I had just graduated from college, I was also kind of being a dork and comparing the Trail to Homer's The Odyssey, which I had written a senior thesis on. So another hiker said "What about the trail name 'Odysseus'?" and I liked that, but I was proud to be a woman out there especially hiking by myself, and I wanted a feminine trail name so we changed 'Odysseus' to 'Odyssa', and I've been Odyssa on every hike since."
What advice would you give to someone who is new to hiking?
"There are far more hiking clubs than people realise. For example, the Appalachian Trail is maintained by 31 different clubs along the route and so in the U.S. it's very easy to connect with these clubs. The people in the organisations are usually really passionate about getting other people outdoors and there's a huge push now to encourage families, children, minorities, and older people who maybe think it's too late for them to get out on the trail. I would try to connect with those local resources, they're usually free or extremely affordable. As for the UK and in Europe, there are paths everywhere! There is also a lot of information online, and there are also lots of meet-up groups popping up, which are groups of people who want to go out and start hiking together. For most of the hikes in Europe, you don't have to be a backpacker. So many of them are set up to go hut-to-hut or B&B-to-B&B, so if you can walk and have a comfortable pair of shoes, then you can easily get started."
To follow Jennifer and her adventures, find her on Twitter @JenPharrDavis and Instagram @JenPharrDavis, and be sure to visit blueridgehikingco.com