A fell runner recently stumbled across a stranded lamb in the Lake District, Cumbria, UK.
Ricky Lightfoot, a Salomon-sponsored mountain-runner from the Lake District, was running a route on the Great Gable when he heard sounds of an animal in distress.
A few weeks back while out on a route on Great Gable I could hear a noise through the wind, I didn't want to ignore it as it sounded like it was stressed.
Heading towards the bleating, Lightfoot discovered that a baby sheep had got itself stranded in a gully, on the edge of the mountain. Relieved, the lamb bounced towards Ricky, for comfort, and was eager to follow him out of the ravine.
With a few helpful lifts over the steep sections, the lamp happily followed Lightfoot across the mountain and back towards its mother. It looks like it was too large a distance for the lamp to cover alone, as Ricky can be seen carrying the baby sheep, wrapped in a bandana. The little guy, also waited patiently at one point, for Lightfoot to clear his trekking shoes of stones.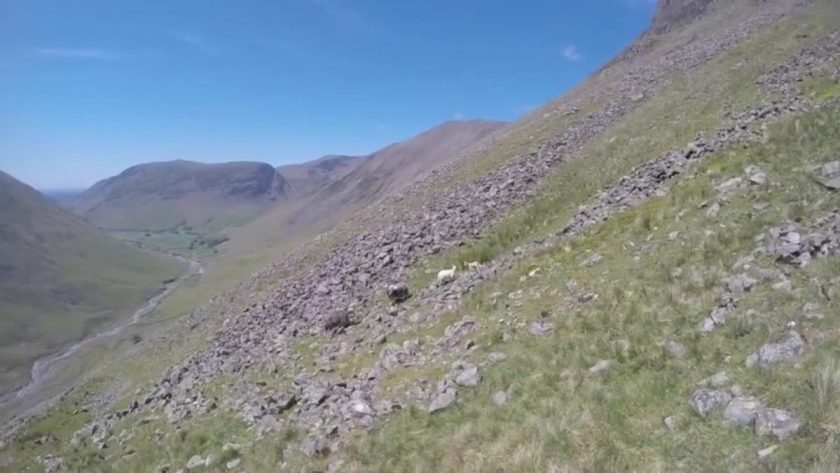 In the end, it was a happy reunion #happydays.